Accessories and jewelry have always been the best way to instantly elevate a look. Jewelry can make or break an entire outfit. The right jewelry will not just make your outfit look sparkly, but can also highlight your best features and enhance your beauty. So, it's imperative that you always have some fashionable jewelry at hand so your ensemble is always on point.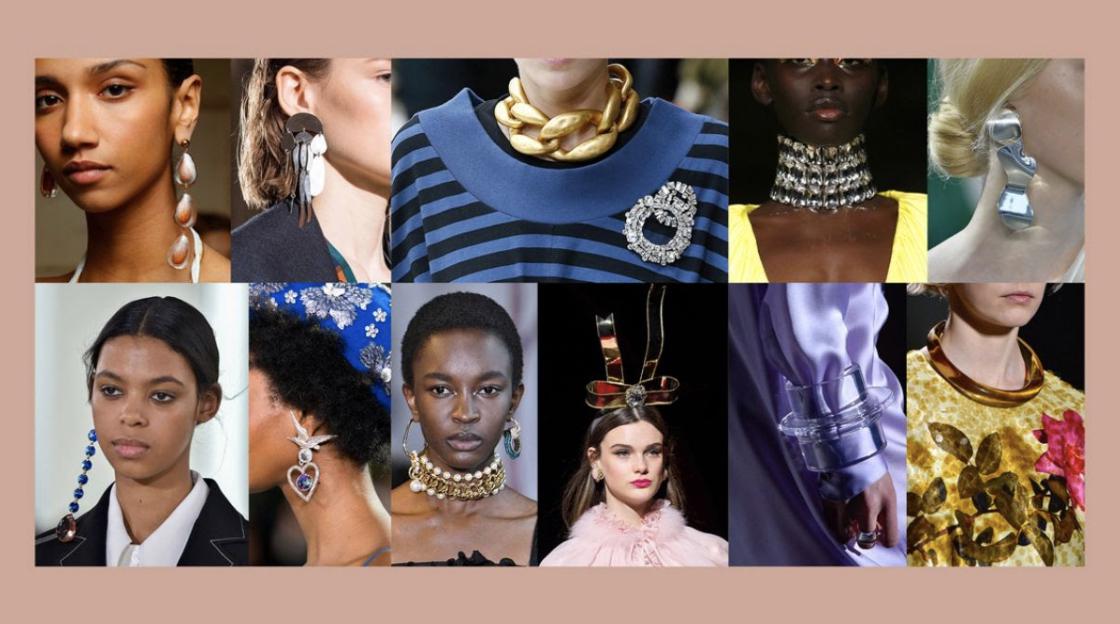 Whether your taste in jewelry is traditional or modern, it's always a good idea to invest in some fashion-forward pieces that match the current season. For example, in 2021 silver jewelry will trump gold and rose gold pieces. Freshwater pearls and colorful beads are also making a comeback. Want to know more? Read on to learn more about jewelry trends 2021.
Silver Jewelry
After all that has happened in 2020, we all need a silver lining. In the fashion world, this comes in the form of literal silver jewelry coming back into style. Gone are the days of gold and rose gold jewelry. This year, silver will once again reign the fashion world. Regardless of your undertone, silver is your best bet in 2021.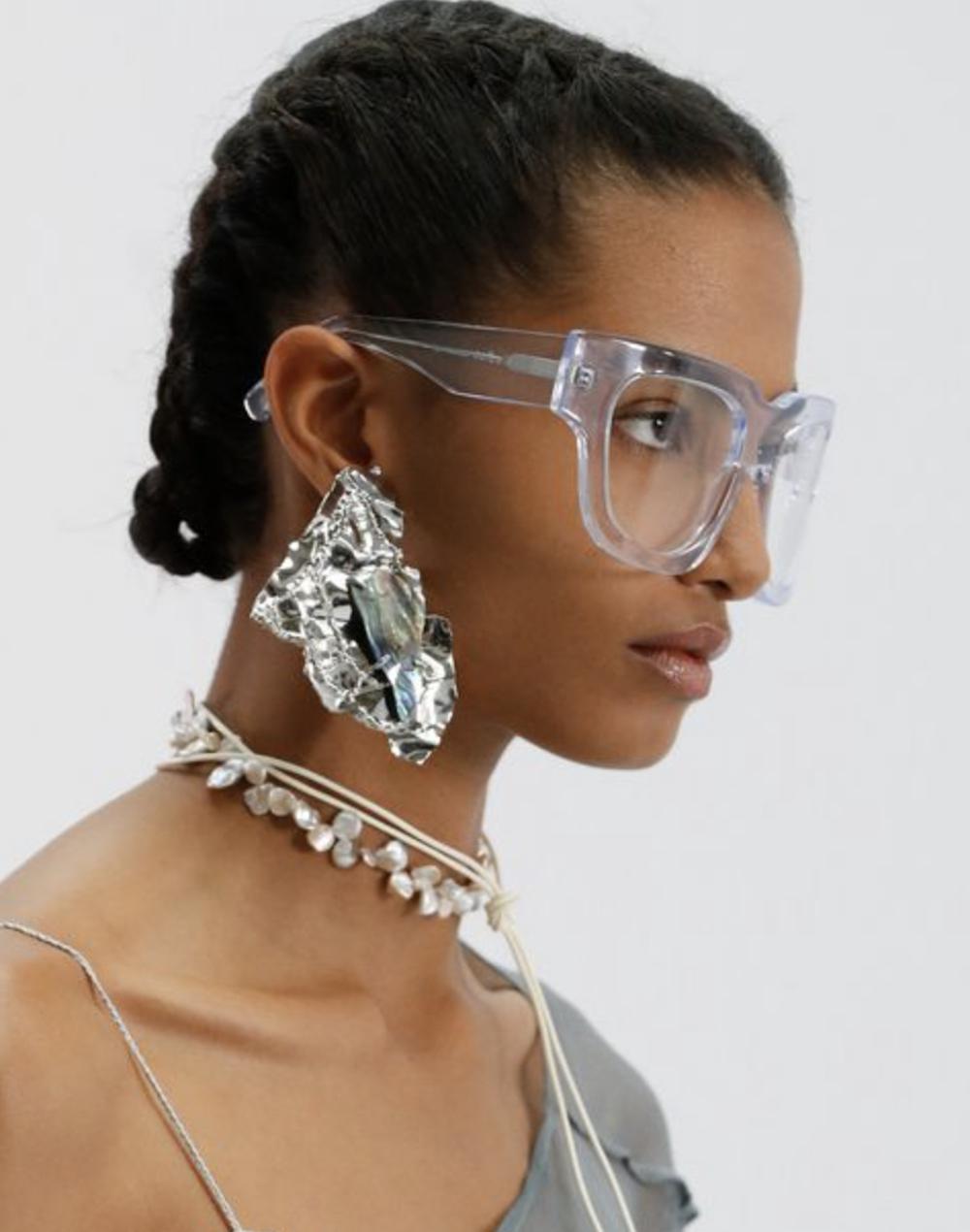 From necklaces and earrings to bracelets and rings, there is countless silver jewelry you can choose from. If you have a warm undertone and thus can't commit to a full silver aesthetic, don't worry; mixing metals is completely acceptable this year. For example, try pairing your favorite gold bangles with a dainty silver ring or necklace.
Pearl Jewelry
Gorgeous and classy, pearls have always been in fashion for decades now. And 2021 is no different; pearls will still be one of the go-to jewelry in the fashion sphere. However, you won't see the dainty, white baubles your grandma loves so much this year as unique and mismatched pearls are preferred. Get some freshwater and colorful pearls to stay on top of the trend in 2021.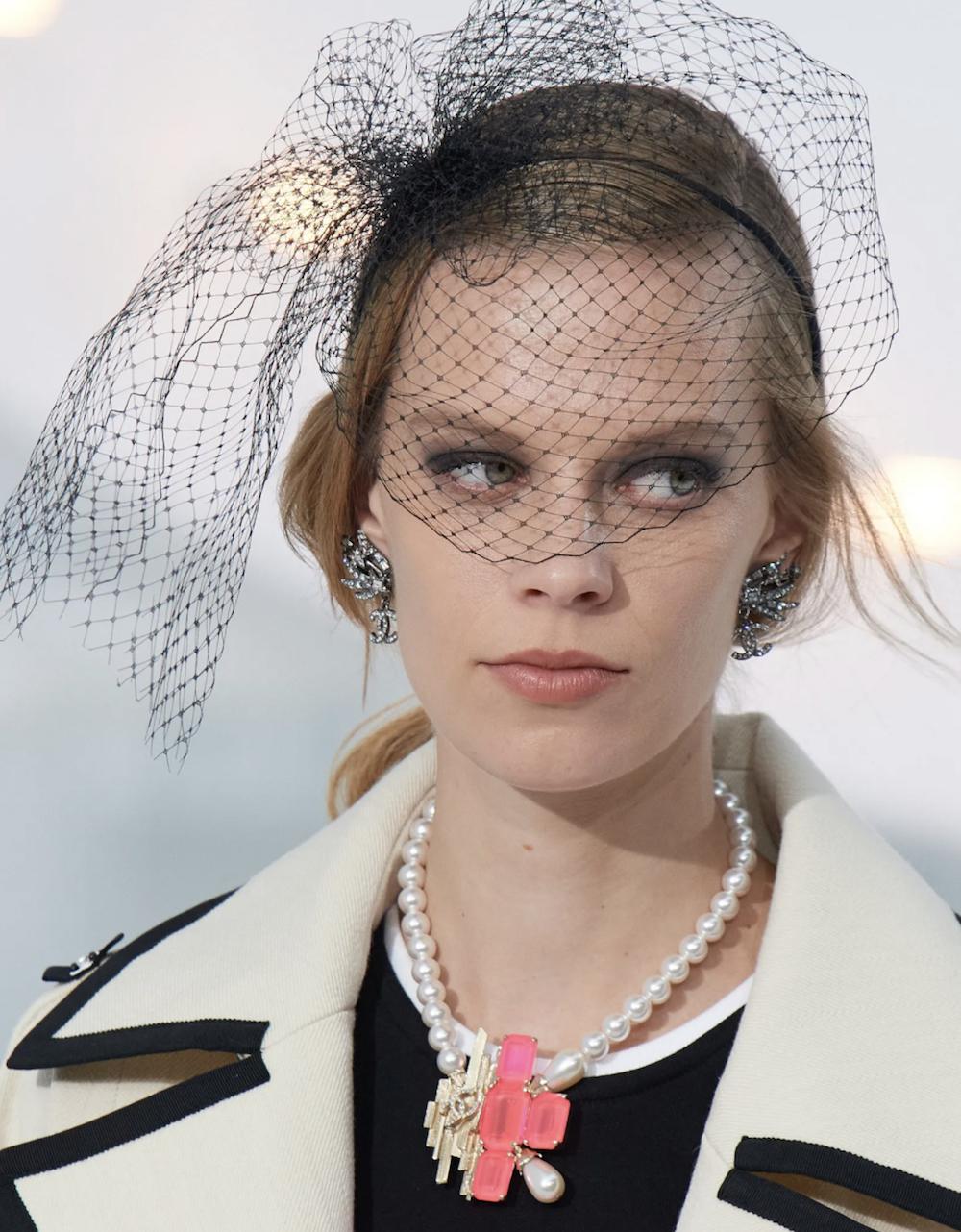 As usual, pearl jewelry basically goes with almost anything. Try styling up casual outfits with pearls in 2021 for a more sophisticated look. Also, 2021 is all about "the more, the merrier". So, don't be afraid to layer your pearls and go over the top with your pearl jewelry.
Oversized Statement Jewelry
Obviously, the statement jewelry trend isn't new. Statement pieces have been seen in runways and photoshoots since early 2020. However, oversized is the keyword in jewelry trends 2021. So, expect statement jewelry to get bigger, heavier, and bolder. Oversized chains, hardware, and hoops will dominate the fashion scene this year.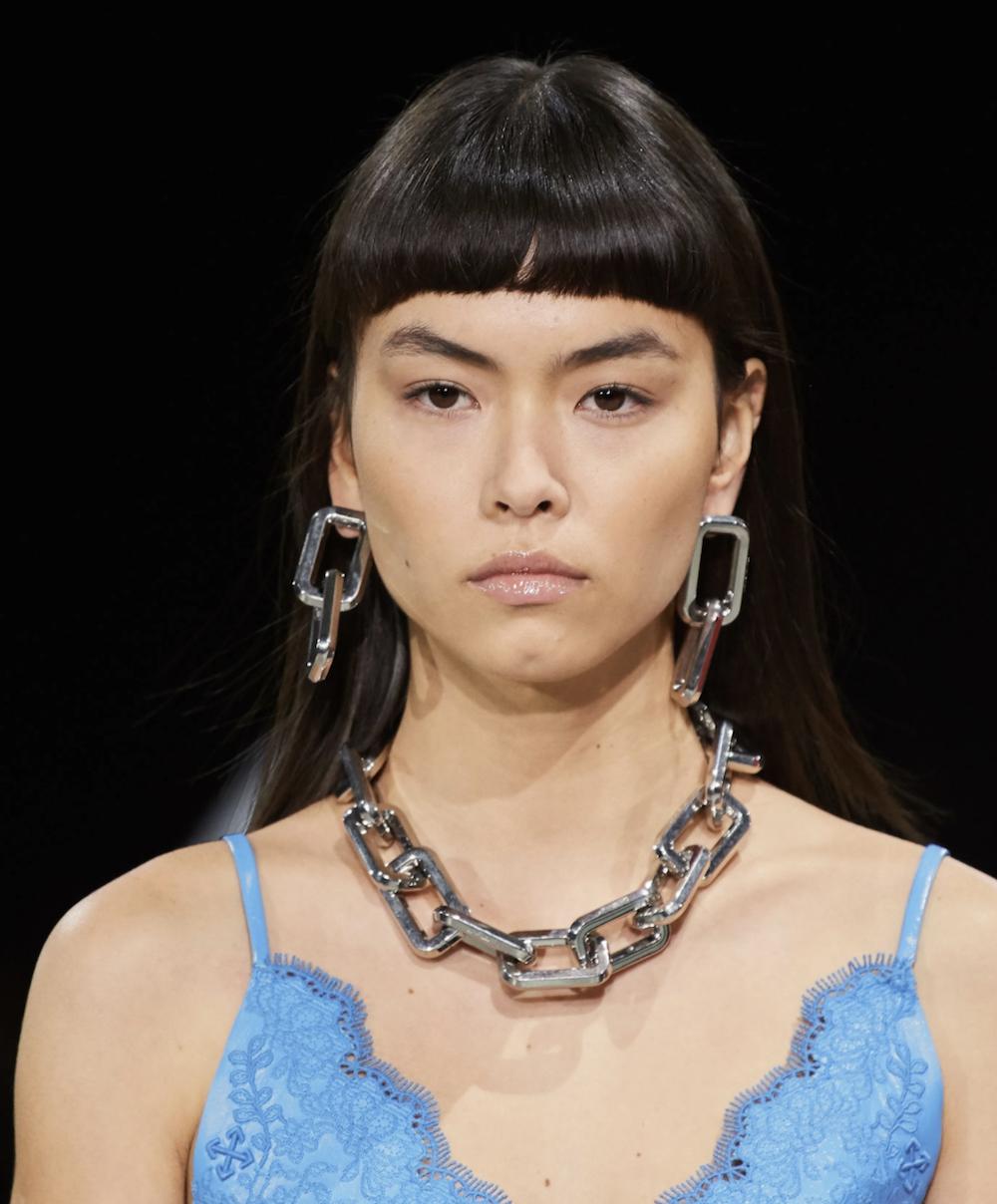 As with the trend in previous years, don't overdo your outfit when wearing statement jewelry, especially this year when everything is oversized. Whether it's a necklace, earrings, or bracelets, make sure the jewelry is the focal point of your outfit. Tone the rest of the ensemble down to let the statement jewelry shine.
Colorful Beaded Jewelry
Remember those beautiful, rainbow-colored bead jewelry back in the 2000s when arm candy was a thing? Well, it's time to look for your old beaded arm candies back since you'll need them again this year! From thin and flat to huge and bulbous, beaded necklaces and bracelets are making a comeback in 2021. Think turquoise and beach-inspired beaded jewelry.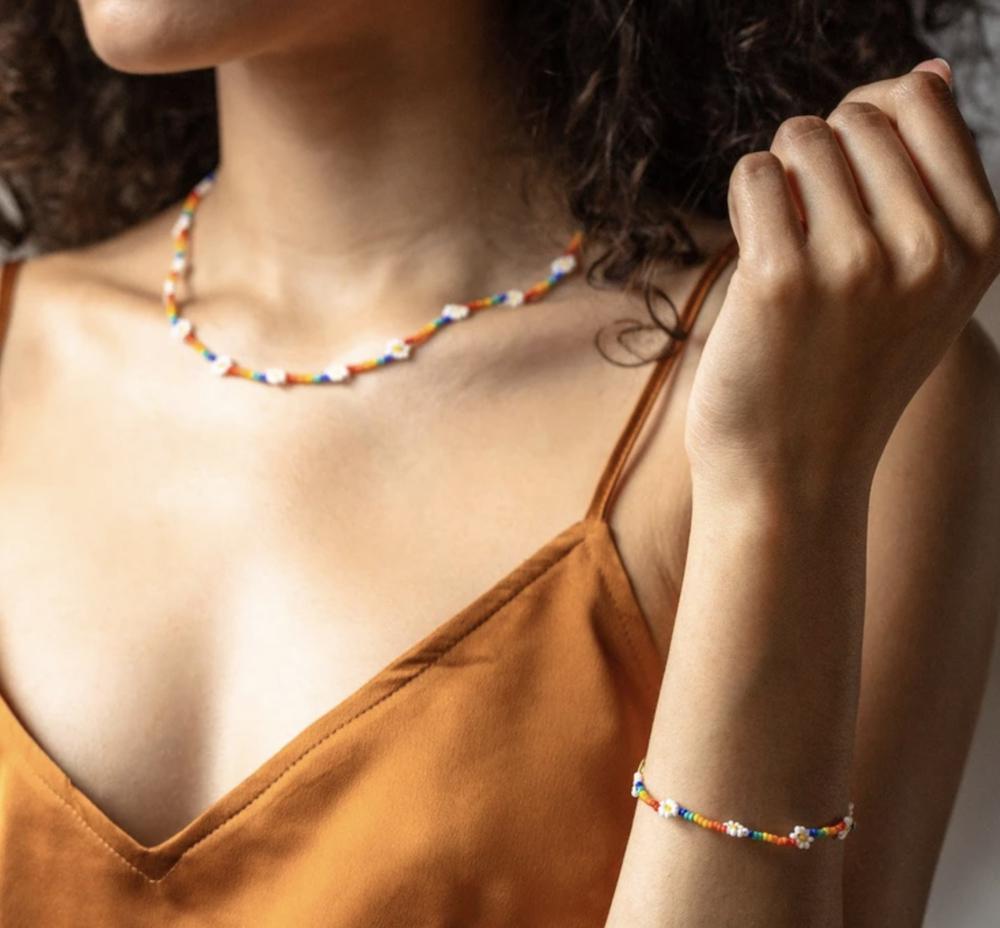 Beaded jewelry is playful; it's also a fun way to add color and personality to your outfit. If you love beaded statement jewelry, wear it alone and let it take center stage. But if you prefer more dainty beaded jewelry, try layering them and using multiple colors to create a one-of-a-kind look.
Sculptural Jewelry
Say goodbye to petite and dainty jewelry. This year, artful and geometric jewelry is in. Regardless of whether you prefer edgy and textured jewelry or smooth and polished ones, the shape makes all the difference here. Try looking for more complex and intricate jewelry pieces to enhance your look in 2021.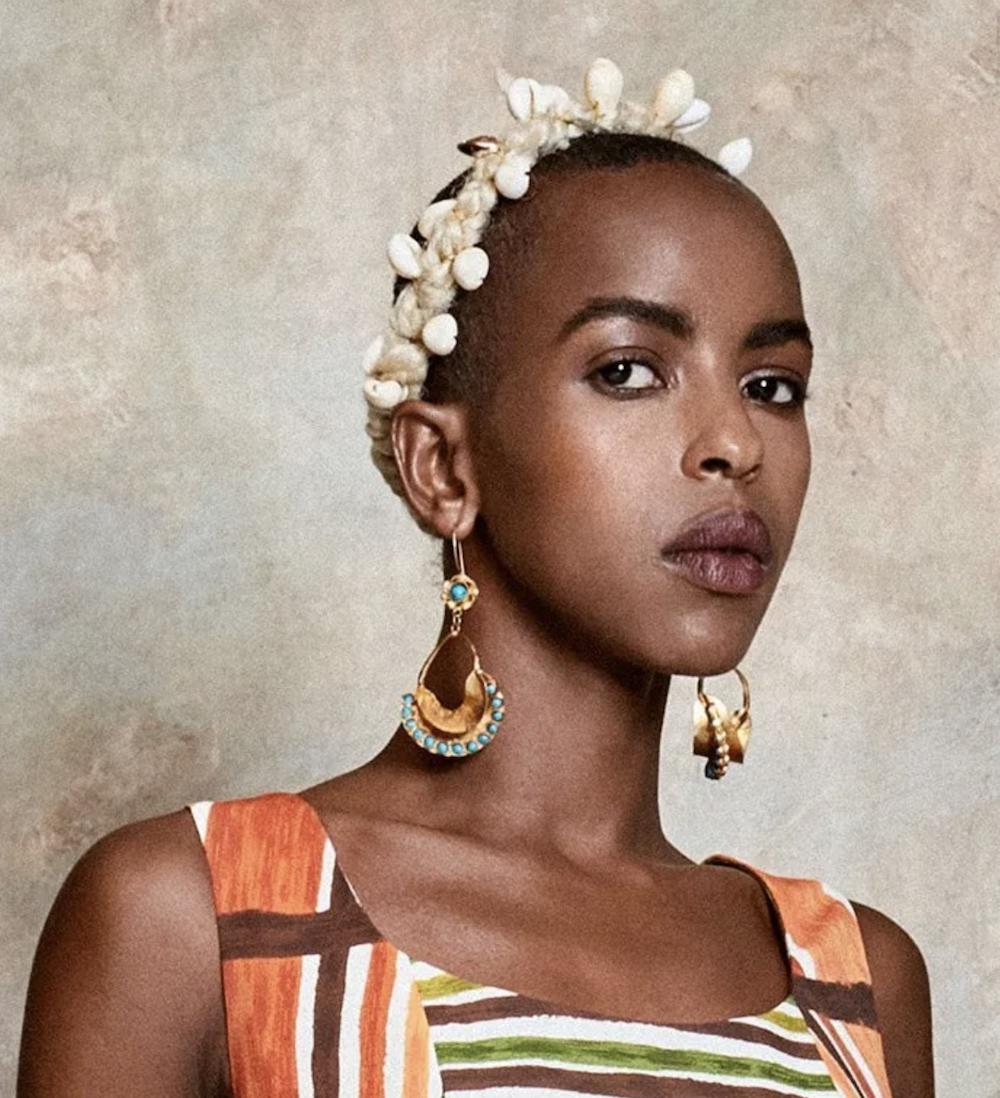 This new trend looks impeccable and stunning when worn correctly. Much like statement jewelry, this trend demands attention and needs to stand alone. Sculptural jewelry will give a strong impact on any outfit, so make sure not to overwhelm your look by wearing too many jewelry pieces. Even better, try pairing sculptural jewelry with simpler outfits to let it shine.
Long Earrings
Long and falling are the keywords for earrings trends 2021. This look may not be new, but just like other trends this year, expect to see this trend to get magnified and emphasized. Stash away your dainty long earrings, it's time to deck yourself with large, colorful, and over-the-top long earrings.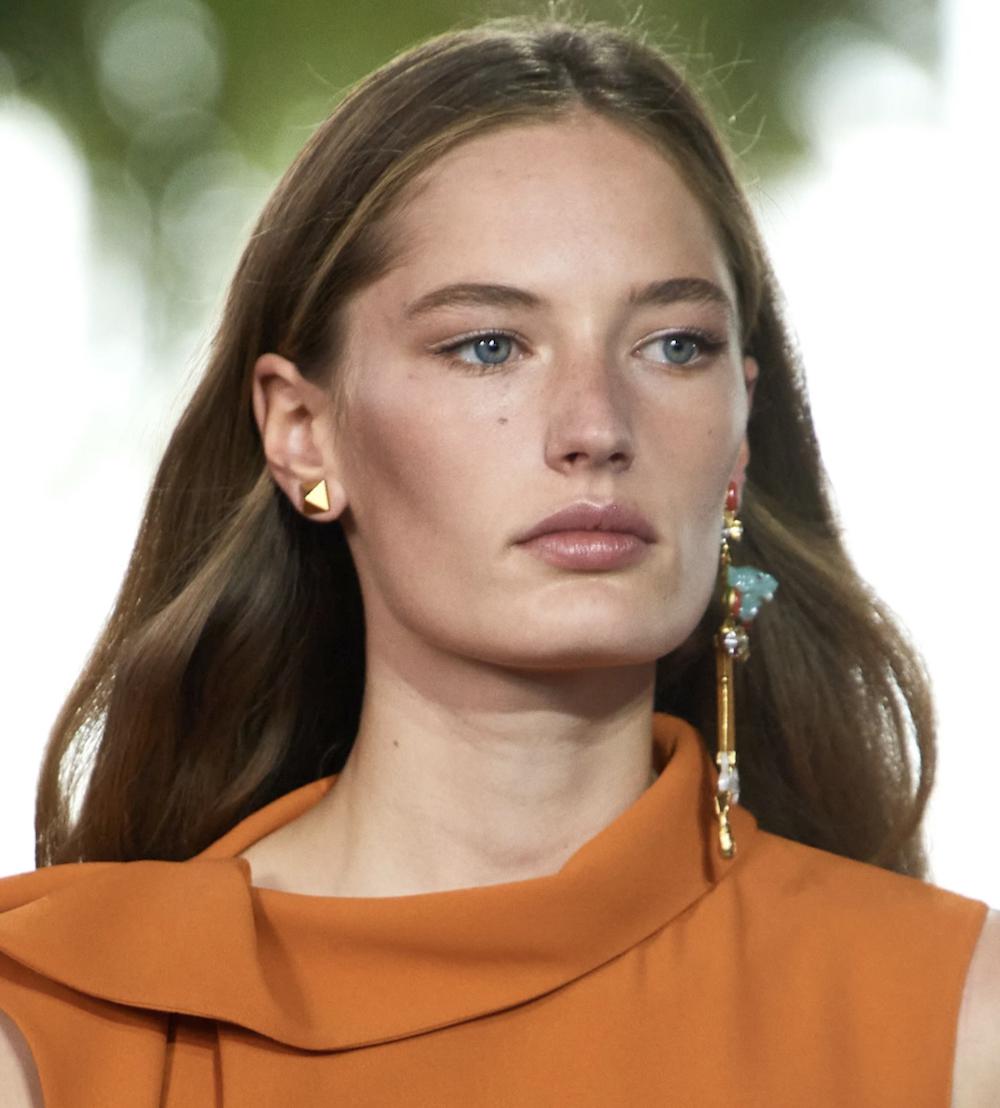 Make sure to choose the right style and color to match the vibe you're going with. Since earrings frame and highlight your face, you'll want to make sure your earrings go well with your best features. When wearing huge, long earrings, you may want to forgo wearing any necklace to avoid overwhelming your appearance.
Single Earring
Want more earrings trends 2021? You got it! Wearing a single statement earring is a huge trend in the 2021 runway. This trend creates a modern asymmetrical look that appears futuristic and sophisticated. From diamond chandelier earrings to colorful Indian-inspired earrings, there's a lot to choose from when it comes to the single earring trend.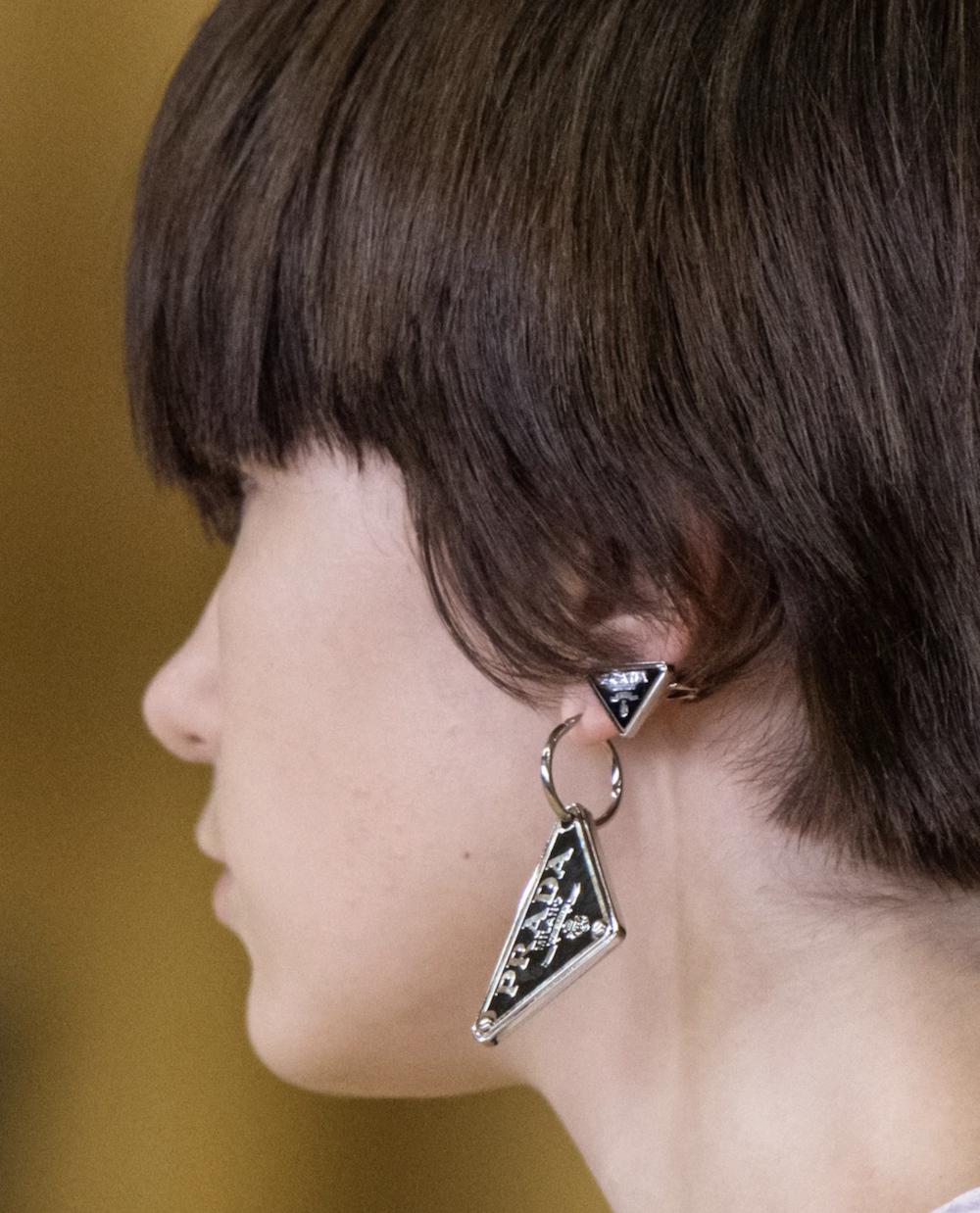 Again, this edgy trend demands attention. So, make sure you don't wear any necklace to let the single earring take center stage. If you already have some statement earrings at hand, you don't have to buy new ones just for this trend. Simply wear one of your favorite statement earrings. However, if you only have small, dainty earrings, it's time to invest in bolder ones.
Layered Look
If you haven't caught on to this point, let us tell you that layered jewelry is the hottest trend in 2021. As mentioned earlier, this year is all about the adage "the more, the merrier". So, take out all of your jewelry pieces and don't be afraid to layer them up. Whether you like dainty pieces or chunky and bold jewelry, everything will look better layered this year.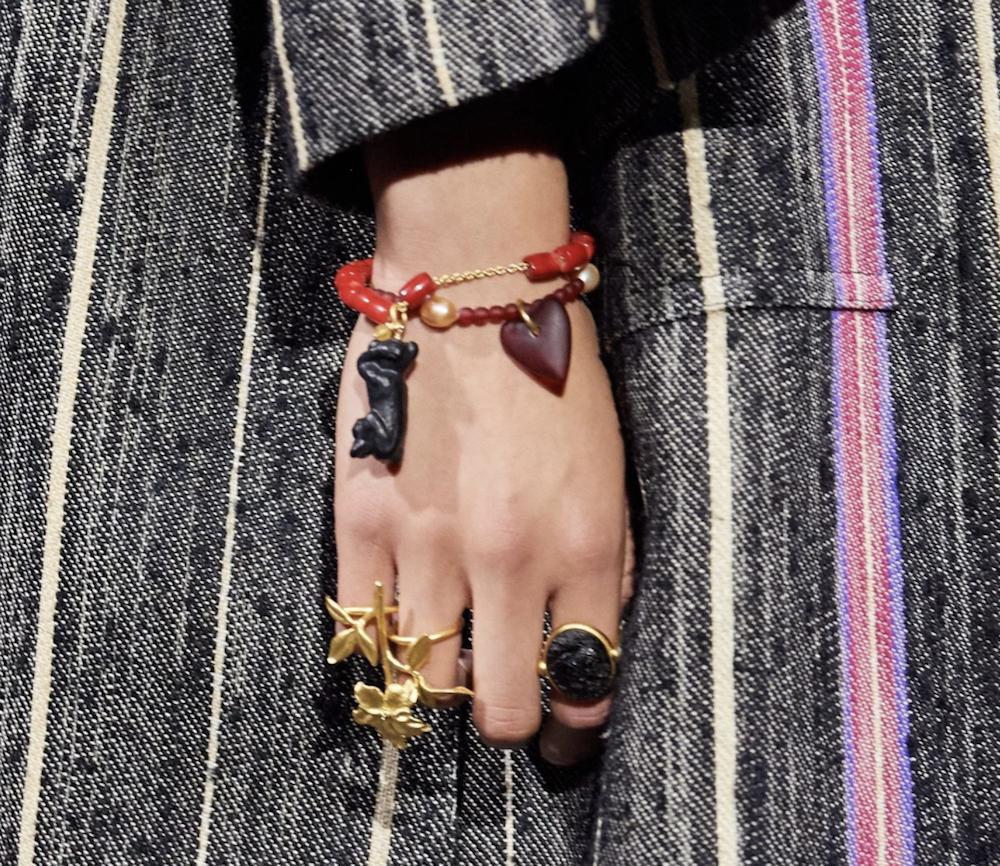 This trend can be mix-matched with other trends in this list. For example, you can layer necklaces made of both silver and gold. You can also apply this trend with chunky statement jewelry and colorful beaded jewelry for a bold look. Prefer to keep it simple? Layer and stack several rings on top of each other for an effortless look.
Closing Thoughts
To summarize, 2021 is all about bold and oversized statement jewelry. You're encouraged to express yourself and let your personality shine through these diverse trends. This year, jewelry and accessories will be bigger, shinier, and more colorful than ever before. So, which 2021 jewelry trend is your favorite?