Pink is the color of love. We've always had a soft spot for pink outfits and shoes, and now pink hair dye is trending! If you are okay with putting unusual colors like pink on your hair, then now's your chance!
9 Best Pink Hair Dyes
We have chosen the 9 best pink hair dyes after comparing their prices and reviews with other dyes available on the market. Have a look at them!
Arctic Fox Semi-Permanent Hair Color Dye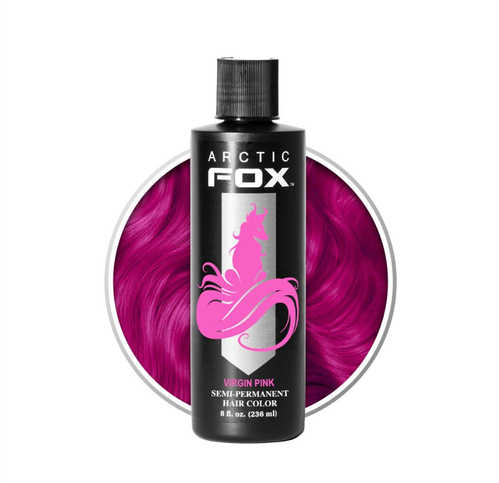 Arctic Fox was founded by animal advocate Kristen Leanne back in 2014, which helps to explain its ingredients. It is formulated from natural minerals, and is 100% vegan and free from harmful chemicals, such as alcohol, PPDs or ammonia. It fades to muted colors because of the high ratio of natural minerals in it. Are you one of those who find it challenging to mix the proper ratio of chemicals in dyes? Relax, it's not a problem here. This dye consists only of color and doesn't need other developers or applicators.
Amazon: $18.99 (8 fl oz)
Manic Panic Cotton Candy Pink Hair Dye Color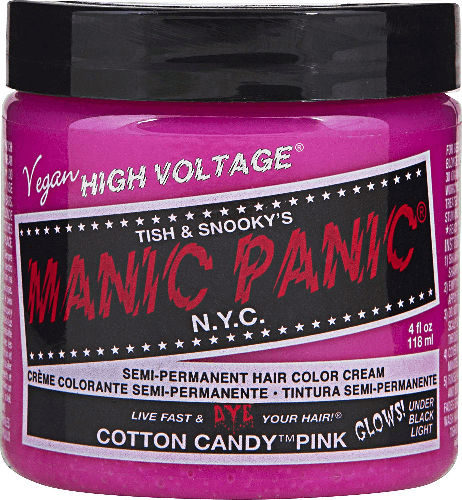 This light pink hair dye reminds us of our childhood. It gives the best results on pre-lightened or blonde hair, but applying it to darker hair will also work just fine. This vegan dye is free from harmful ingredients, such as ammonia, gluten and phthalate. It is not tested on animals but only on models instead! There is no unpleasant smell after applying, as it is odorless. Additionally, no mixing is needed, which makes it hassle-free. Just apply it once and enjoy the color for 3-4 weeks. Wash your hair twice a week in order to make it last longer.
Amazon: $11.88 (4 fl. oz.)
Lime Crime Unicorn Hair Dye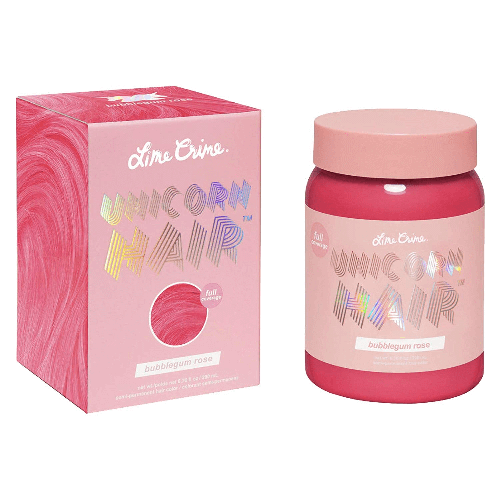 Do you want a pastel pink shade on your hair? If yes, then this dye is for you. It works best on pre-bleached platinum to medium-blonde hair. As well as providing a saturated, vibrant pink shade, its deep conditioning formula facilitates a gorgeous shine. This all-in-one formula will give you that glorious pink color and protect the hair at the same time, all with a delicious and sweet fragrance. The product is hassle-free; no developers or heat are needed, so you just apply it and enjoy it. The color is long-lasting and fades away gradually, so there are no strange intermediate colors. If you want to make it last longer, it is recommended that you use sulfate-free shampoos.
Amazon: $16 (6.76 fl oz)
Joico Intensity Semi-Permanent Pink Hair Color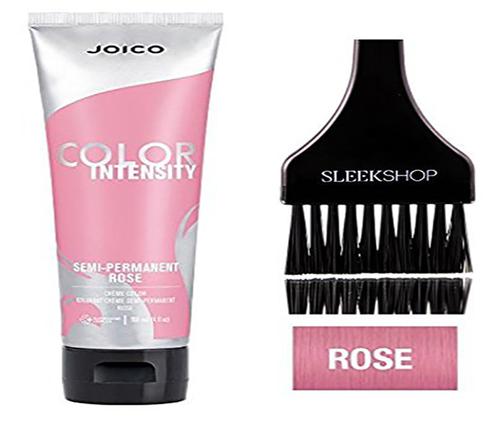 This hair dye creates vivid shades of pink that last, on average, at least a month. Joico colors are known for their vibrant styles due to the use of extreme pigments. The mixture is quite creamy, which keeps the hair hydrated. Another reason to love this hair dye is that it doesn't stain the skin or scalp. The colors are bright and attractive, with no added glossiness. The coloration lasts upwards of six weeks, but we recommend conditioning with a sealer to reduce color bleeding. The company offers three shades of pink: rose, hot pink and soft pink.
Amazon: $13 (4.2 oz)
Lunar Tides Cranbaby Semi-Permanent Hair Dye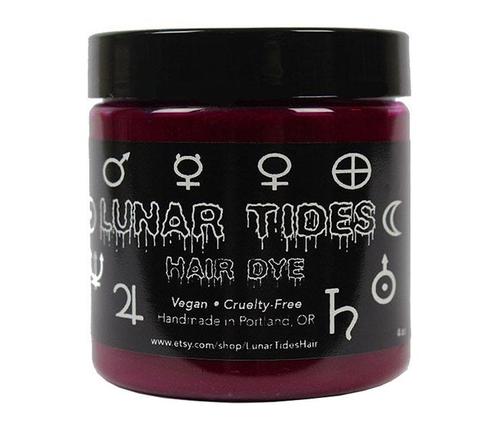 If you have brown or dark-blonde hair, then this color is the perfect choice for you. It's vegan, cruelty-free and free from damaging materials. This is a hassle-free dye that requires no developer. To get an even color on the hair, we recommend using a tint brush for application. This dye has a pleasant fragrance and also, in the fading process, fades into a beautiful pink shade. All these qualities make it a perfect choice to get a deep cranberry pink with red undertones.
Amazon: £14.99 (Quantity is not mentioned)
Good Dye Young Ex-Girl Pink Semi-Permanent Hair Dye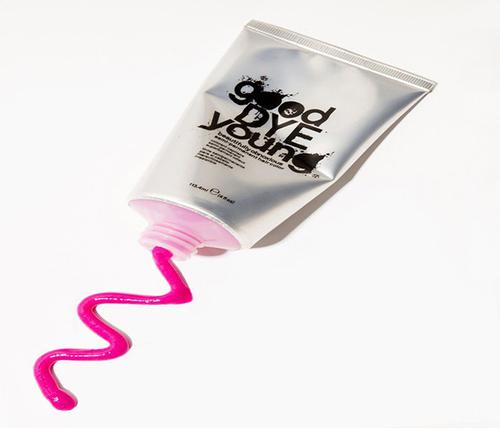 Do you want a deep and vibrant pink shade that is long-lasting and does not fade away in a few days? Well, here it is. This product was awarded the "best vegan hair dye" by Libby Awards. It is free from harmful ingredients and is botanically infused with natural sunflower and other nourishing conditioners, which help to recover the damage caused by hair-lightening. It is known for its vibrant shades but, when mixed with fader, it gives lighter tones. While applying it, you'll enjoy the spicy fragrance of the essential oil bergamot, which is also known for its ability to induce calm!
Amazon: $8 (4 oz)
Sparks Complete Color Kit, Pink Kiss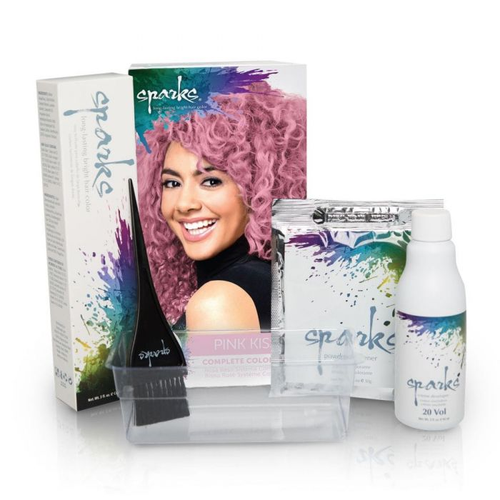 It's time for bright and bold hair, thanks to Sparks' Pink Kiss. This vibrant, cool-toned shade of pink works best on a pale yellow hair color. Not only does it condition the hair, but it also lasts longer than other hair dyes on the market. Be creative and mix it with other Sparks hair dyes to get 19 different, unique and appealing shades! This deposit-only hair color does not require the use of a developer.
Amazon : $18.10 (10.4 oz)
Raw Candy Pink Hair Dye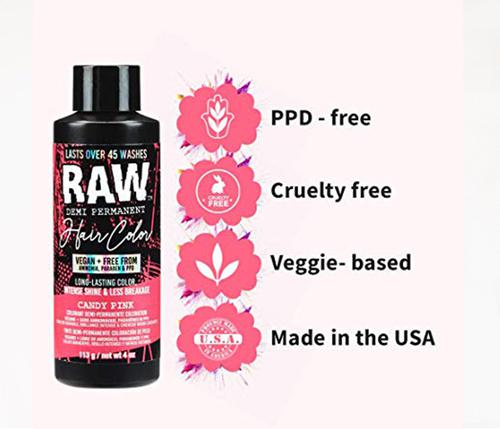 Its packaging and name tells you a lot about the color. Yes, this 100% vegetable-based color gives incredibly vibrant candy-pink tones. However, this temporary pink hair dye is not as temporary as other dyes. The company claims that it lasts for up to 45 washes, or roughly 10 weeks! You don't have to worry about mixing it with inhibitors or developers, all you need to do is to apply this ready-to-use dye directly to your hair. It is formulated to work for all hair types and shades.
Amazon: $11.49 (4 oz)
Punky Flamingo Pink Semi-Permanent Conditioning Hair Color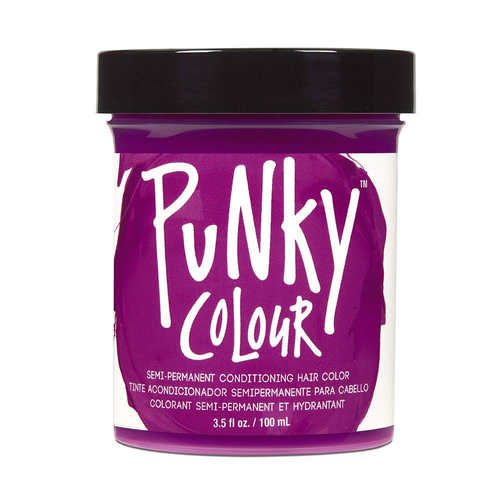 It is time to introduce you to our last, but certainly not least, pink hair dye, which gives you a vibrant and highly pigmented color that fades quickly. If you feel like trying out this energetic pink shade for a few days without a long-term commitment, then this dye, enriched with keratin complex and damage-free, is perfect for you. It is temporary and fades away with about 25 washes.
Amazon: $6.56 (3.5 oz)
Closing Thought
Now you've read all about our best picks for pink hair dyes. Choose one according to your needs and current color shade. Which one will be your best pink hair dye? Buy it, apply it, and enjoy the results!