Silky, smooth and shiny hair will help you make a good impression, no matter where you go. Aside from regular oiling and good shampoo, your hair needs a soft pillowcase to retain its shine. A silk pillowcase for hair, with its soft texture and smooth surface, will make every day your good-hair day.
10 Best Silk Pillowcases for Hair
We have found the 10 best silk pillowcases for you, after analyzing their pros and cons. We hope that you will find one that suits your needs. Have a look!
The Ethical Silk Company Pillowcase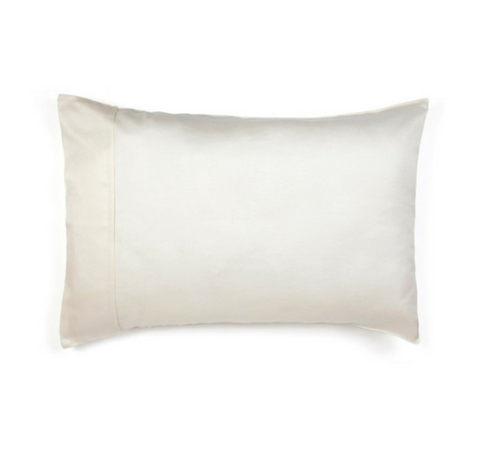 This is a perfect choice for someone who likes the soft texture of silk, but not its shiny finish. Due to its unique production process, it has a texture of fine linen and gives a matte sheen. Additionally, no chemicals or dyes have been added to this pillowcase. Because of its pure silk material, the pillowcase does not conduct static electricity, therefore reduces hair loss.
If you apply night creams, then this product is perfect for you. The 100% mulberry silk does not absorb any moisture and will keep your skin hydrated all night.
Price: £ 50 at TheEthicalSilkCo.
Alaska Bear Natural Silk Pillowcase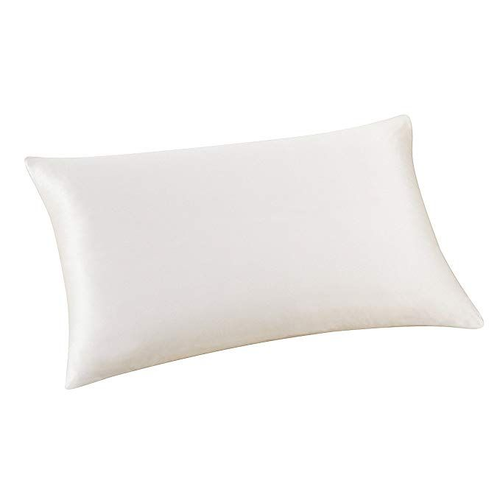 It's time to enjoy deep sleep, so rest your head on a soft pillowcase made of 100% 19-momme mulberry silk fabric. It is handmade, so you will not find any raw edges or gaps. Even better, it also has a hidden zipper, which helps the pillowcase to fit the pillow better. For long-term use, dry clean or hand wash only.
If you're looking for a certified chemical-free silk pillowcase, this pillowcase is OEKO-TEX Standard 100 certified as well.
Price: $22.90 at Amazon .
Mulberry Park Silks Pure Silk Pillowcase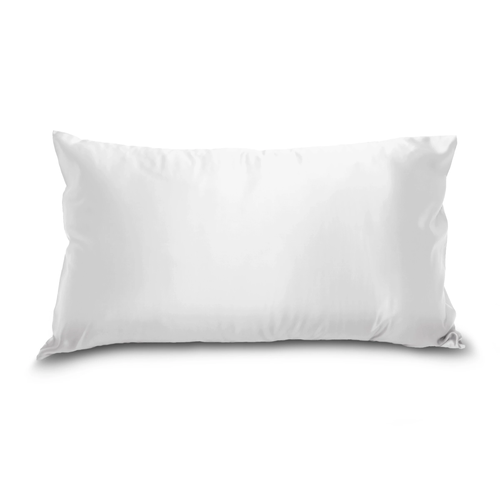 Mulberry Park Silks has a mission to provide people with royal-quality silk pillowcases at affordable prices. This beautifully crafted pillowcase minimizes sleep wrinkles, so you will wake up with smoother and more manageable hair. It is made from 100% grade A mulberry silk, which is the highest quality of silk available in the world. Its special envelope closure with an 8" flap gives the pillow a more refined and finished look. This pure mulberry silk pillowcase is free of toxins and irritants. Additionally, it is OEKO-TEX certified (Standard 100) free of chemicals and rated best overall by Women's Health & Prevention.
Price: Starting from $19.85 at Amazon .
Ravmix 100% Pure Mulberry Slip Silk Pillowcase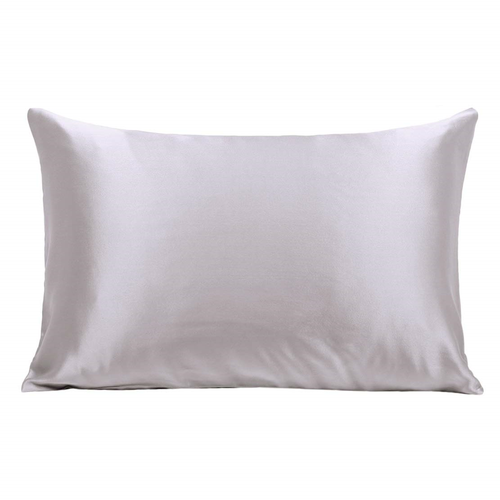 Its name says it all! Yes, this super-soft and smooth pillowcase is made of 100% natural mulberry silk. It is a perfect choice if you want to get rid of friction, breakage, frizz, and bed head. This pillowcase has 18 amino acids, which will help you maintain healthy hair and stimulate your skin cells' metabolism. It will not wear out with hand wash in cold water or a gentle machine cycle.
This is a skin and hair friendly pillowcase that you simply cannot miss. If you want to experience a more pleasurable sleep, this is a must-have!
Celestial Silk Pillowcase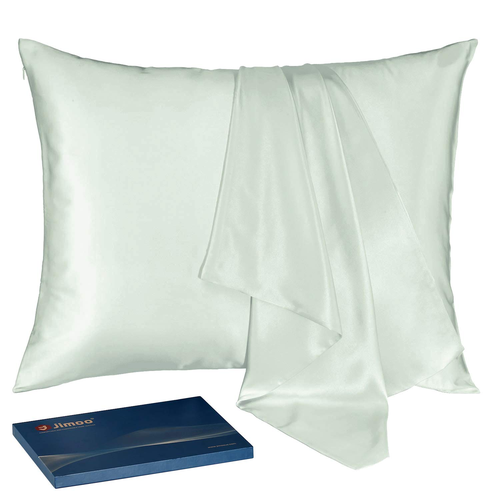 This soft, smooth pillowcase is made up of pure 25-momme mulberry silk. It has almost 30% more silk per square inch than its competitors, which makes it more durable and long-lasting than other silk pillowcases. It is made of charmeuse weave, which might make it more on the pricier side, but it is much softer than other pillowcases. Because of better insulation, the Celestial pillowcase prevents static electricity.
Price: $38.99 at Amazon .
J Jimoo Natural Slip Silk Pillowcase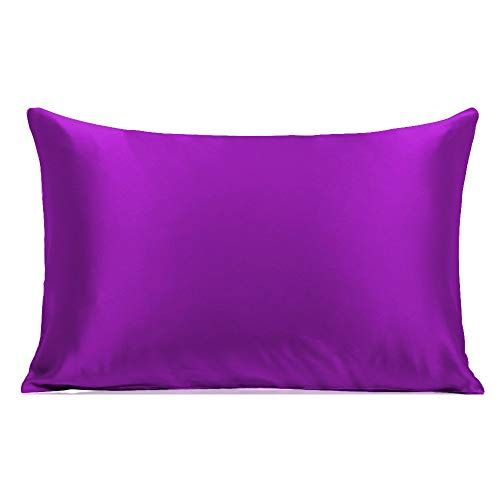 This pillowcase is made of 100% mulberry silk, which helps to improve sleep quality and slows aging. Both sides are made up of pure silk, which allows you to sleep on both sides. It also prevents knotting and results in reduced hair breakage. Usually, a hidden zipper design means difficulty in removing the pillowcase. However, this item has a long zipper to help you with that. If you are looking for a gift for your hair-conscious friend, then consider this pillowcase!
Price: $25.99 at Amazon .
Slip Queen Pure Silk Pillowcase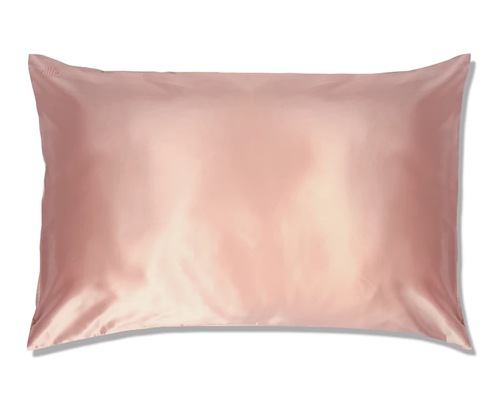 This item is made for queens who care about their hair. Yes, it's made for you! The blend of the highest grade (6A) long-fiber mulberry silk, the thickness of 22 momme, and non-toxic dyes are all reasons for us to recommend this silk pillowcase for hair. Its softness reduces tugging on hair and induces peaceful sleep. If you want to see shine, thickness, softness, and durability in one place, then go for this one!
Price: $85.00 on Slip .
Slpbaby Silk Pillowcase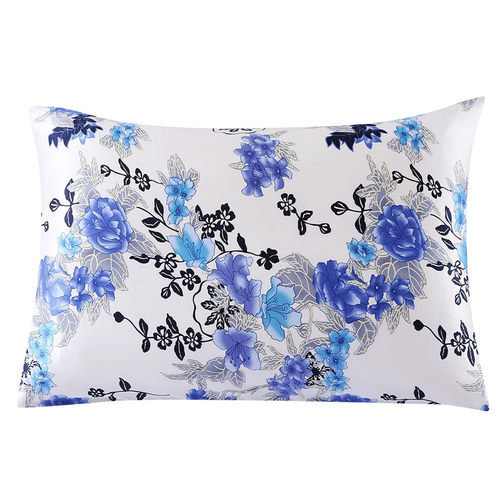 Are you looking for soft pillowcases with a vibrant design? Your search is over. Slpbaby offers a wide variety of eye-catching prints in silk pillowcases and both sides are made of 100% 16MM mulberry silk. It also has a hidden zipper, you don't have to worry about the scratches metal zippers might give you any more. Also, natural-protein fibers inhibit the growth of allergens and help to prevent split ends.
Price: $20.99 at Amazon .
Fishers Finery 25mm Mulberry Silk Pillowcase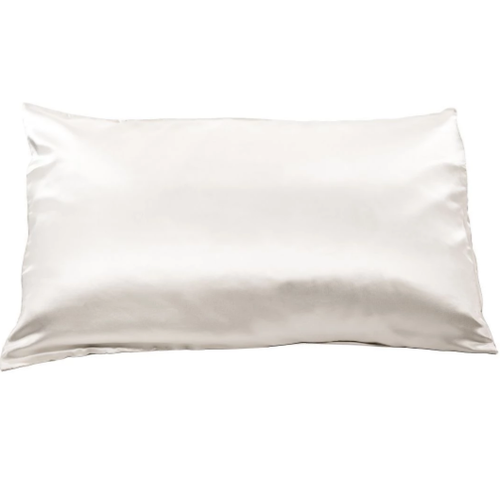 The experts of the Good Housekeeping Institute labeled this pillowcase as the winner. Made with 100% long-strand and grade 6A pure-mulberry silk, this pillowcase will surely improve your sleep quality. These materials also reduce friction and prevent hair knotting. It also has a unique side entry that allows it to be used as a pillow sham too.
Price: $49.99 at Amazon .
MYK One-Sided Silk Pillowcase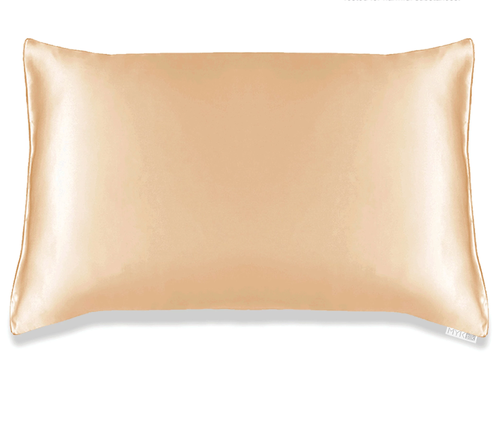 One-sided silk makes this pillowcase an affordable option for those who want to reduce hair loss. Instead of using a satin pillowcase for hair, choose this one, as it uses 100% 19-momme mulberry silk. Additionally, it is also tested for harmful substances and labeled as safe by OEKO-TEX.
Price: $26.99 at MykSilk .
Conclusion
We spend one-third of our lives sleeping, and you can make this experience joyful with soft, smooth silk pillowcases that are beneficial for your skin and hair. We hope that you have found the one that fits your requirements and budget.