As the temperature rises, you might become more conscious of your home's cooling system. After all, a sweltering temperature makes it super uncomfortable to work or study from home. Now, not everyone has access to a good air conditioning unit. So, how do you beat the heat then? With a nice cooling fan, of course.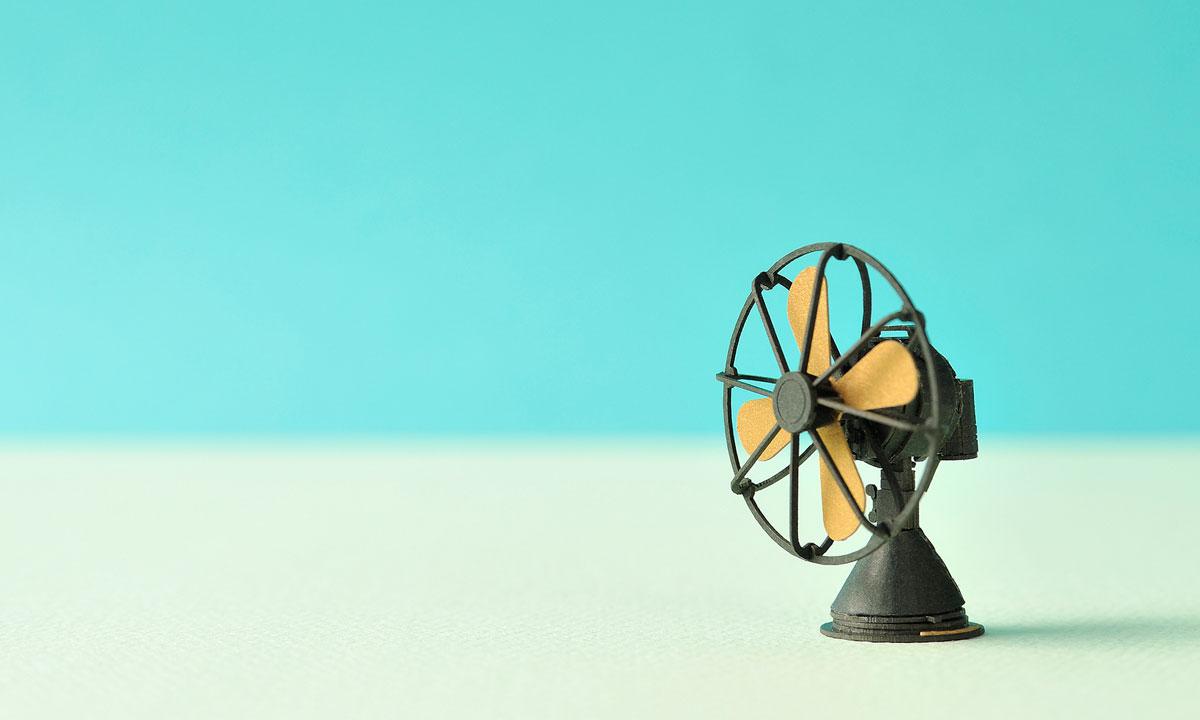 Cooling fans are one of the best ways to keep your home cool throughout the summer. They're affordable and unlike ACs, they won't send your electricity bill through the roof. From huge tower fans to small and compact ones, fans come in different shapes and sizes. To help you pick the best fans for your needs, we've compiled some of the best cooling fans in the market.
Tripole Mini Handheld Fan
Perfect for providing instant relief, this handheld fan will be the perfect travel companion this summer. With a small, lollipop-like design, this fan can easily fit into your pocket or bag. So, you can give your face a cooling breeze anytime, anywhere.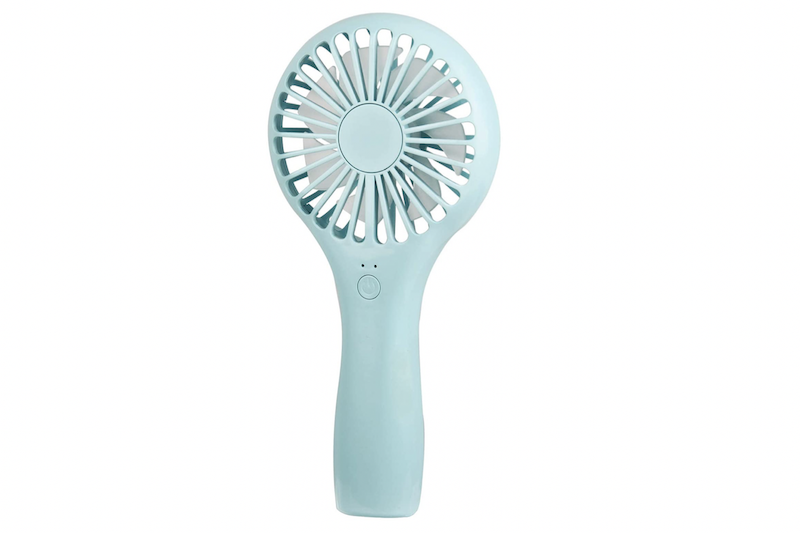 Don't let its cute appearance fool you. This mini fan is built with a powerful motor that can produce a strong wind. It features 2 wind speed options, a rechargeable lithium battery, and an anti-slip handle.
Vornado VFAN Mini Personal Vintage Fan
Want a stylish option for your workspace? You might love this classy, vintage desk fan from Vornado. It comes with 2 speed options and an adjustable tilt head that allows you to direct the airflow.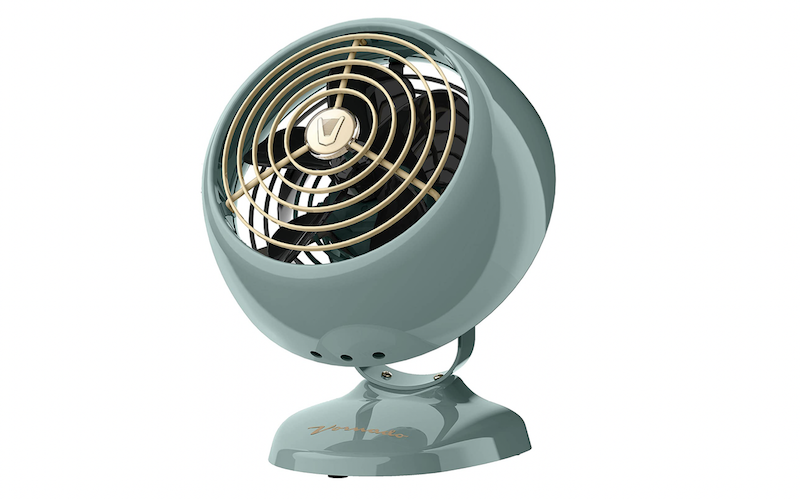 Unlike most modern fans, this vintage fan produces a low "white noise" sound. While it may not be appealing for everyone, some describe the sound as relaxing, especially to drown out background noises.
Dyson Air Multiplier AM06 Cooling Fan
If you're worried about pets or children getting hurt by fan blades, consider buying this bladeless option from Dyson. This fan works by employing the brand's innovative Air Multiplier technology to produce a cooling airflow.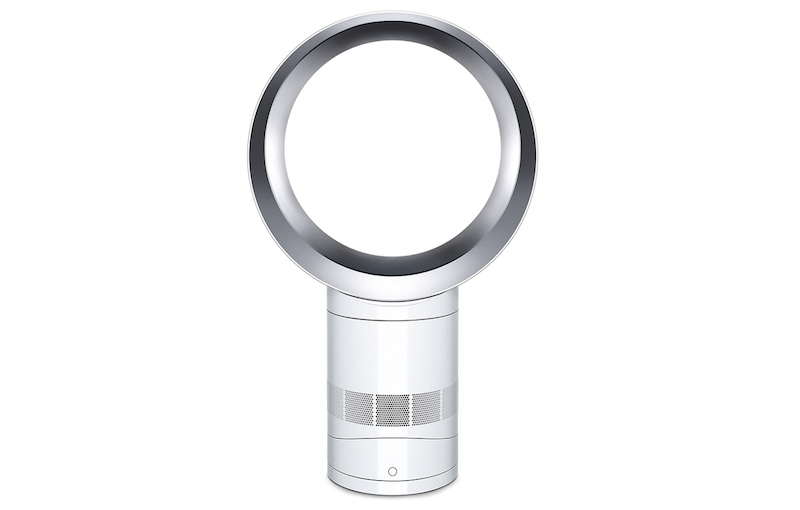 Standing at just 10 inches, this fan fits perfectly on a desk, but it's also powerful enough to cool down an entire room. This amazing fan is super quiet, energy-efficient, and can be controlled easily via remote control. It also comes with many different features, including a sleep timer and oscillation control.
Blueair Blue Pure Purifying Fan
Say goodbye to allergies with this air-purifying fan. This fantastic fan can remove 99% airborne dust and pollen particles, delivering a steady stream of clean, cooling breeze. With a soothing white noise, this fan promotes better sleep quality.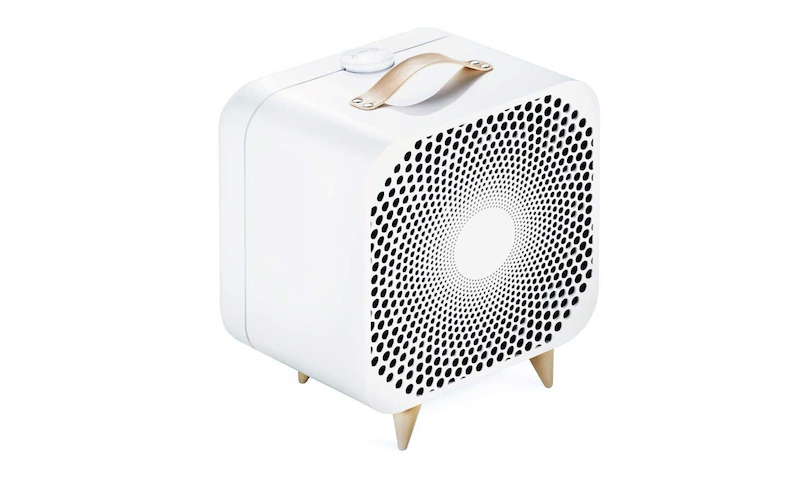 This versatile fan is ideal for both tabletop and floor use. It also boasts 3 speed modes, 5 color filter options, and automatic alerts to tell you when to clean or replace the filter.
Honeywell Double Blade Pedestal Fan
Floor fans are the best option for bigger rooms. Standing at 48 inches high, this particular fan from Honeywell is powerful enough to cool a room at top speed.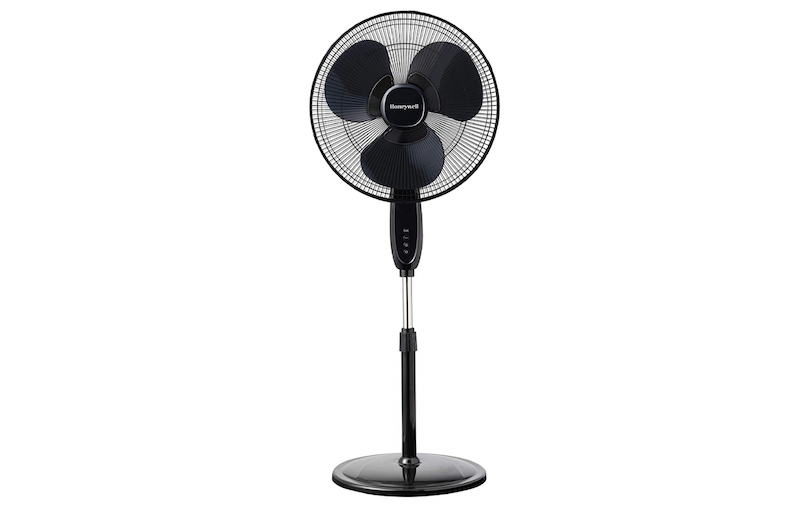 This quiet but powerful fan features 3 power settings and 3 breeze options for a wonderful, customizable experience. The fan also comes with remote control, oscillating technology, and a built-in timer.
Royal Sovereign 30 Inch Commercial High Velocity Pedestal Fan
Having a summer party? You'll definitely need this pedestal fan. This fan is actually a commercial model, but it's affordable price makes it perfect for home use. With a powerful 1/3" horsepower industrial motor, this fan can quickly cool down a large room. It can also work outdoors, perfect for garden parties.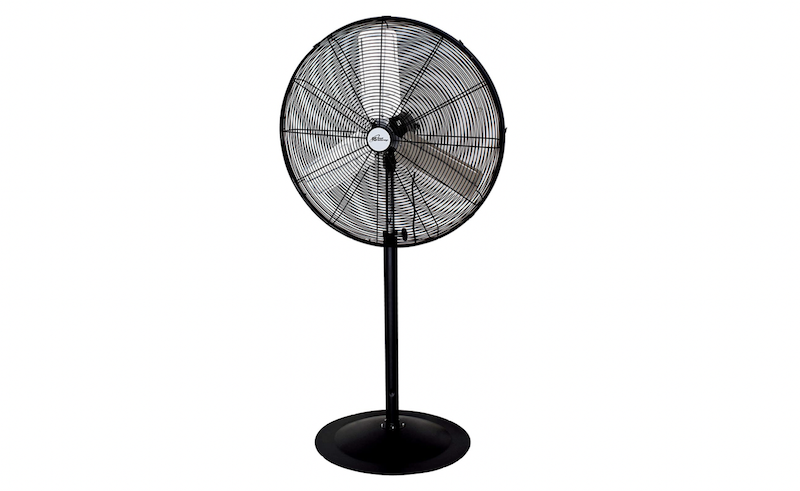 Its height can be adjusted to your needs, from 60" to 78". It also features 2 speec modes, a vertical tilt, and oscillating options.
Lasko Tower Fan with Remote Control
With their tall and slim design, tower fans are the perfect option for those with limited space. This Lasko tower fan can be placed anywhere in the room without taking too much space. Despite being slim, this powerful fan can cool down big rooms almost instantly.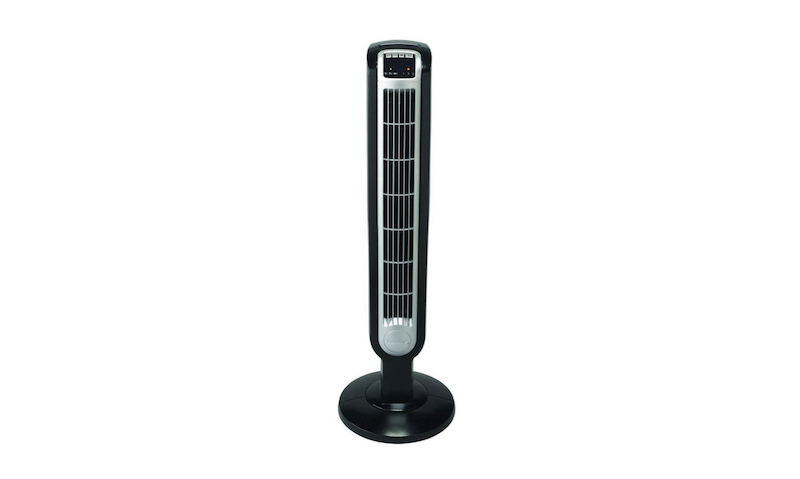 Featuring a blade-free design, this tower fan is a safer option for your furry friends as well as little ones. It features 3 speed options, oscillation options, remote control, and a programmable timer.
Hurricane Box Fan
At 20-inches wide, this box fan can easily cool down a large room at top speed. Its powerful motor can deliver steady, cooling airflow without raking up your electricity bill. The simple, versatile design of this fan makes it ideal for floor and tabletop use alike.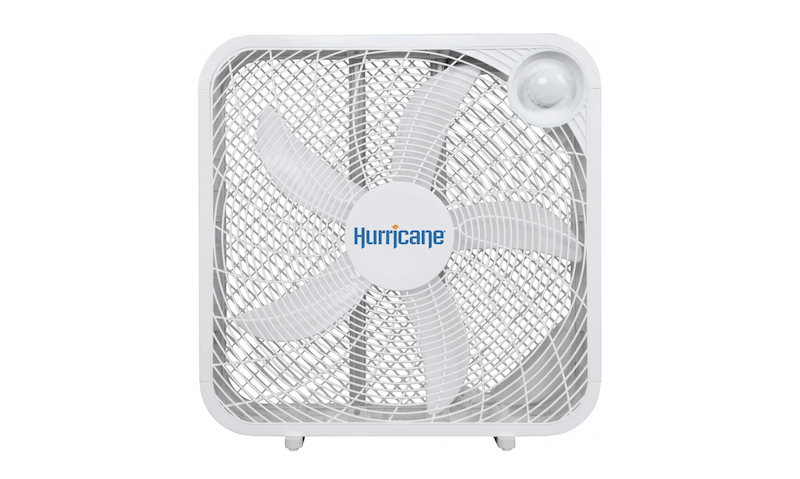 It boasts 3 different speed options so you can adjust the airflow according to your needs. It is a bit loud, but its white noise may actually create a more relaxing environment, especially for sleeping.
Bionaire Window Fan with Remote Control
Window fans act just like an air conditioner while only consuming a fraction of the energy. This Bionaire window fan can maintain the temperature in your home without sending the electricity bill through the roof.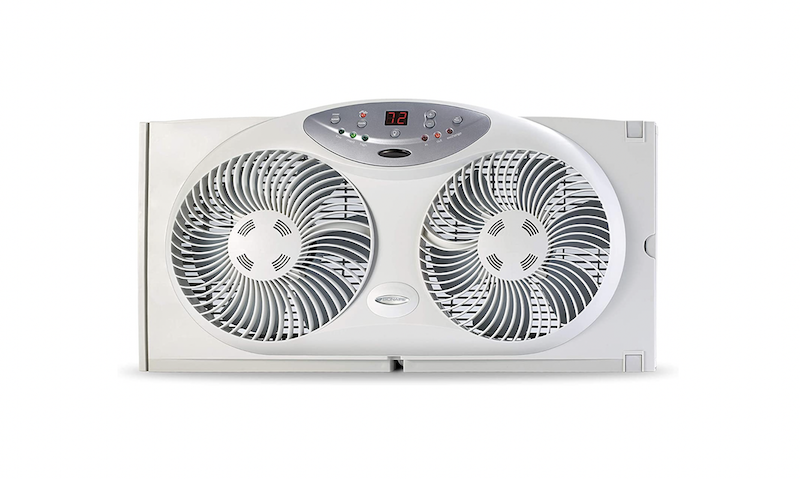 Aside from delivering a cooling breeze, it can also keep the air inside your home fresh by exchanging air with the outside. It features 3 speed options that can be controlled seamlessly with remote control.
Dyson Hot + Cool Fan
Unlike other fans on this list, this wonderful fan can be used all year round. That's right, it has two modes, cooling and heating. During the summer, you can use it to cool down. Meanwhile, in the winter, it works nicely as a heater.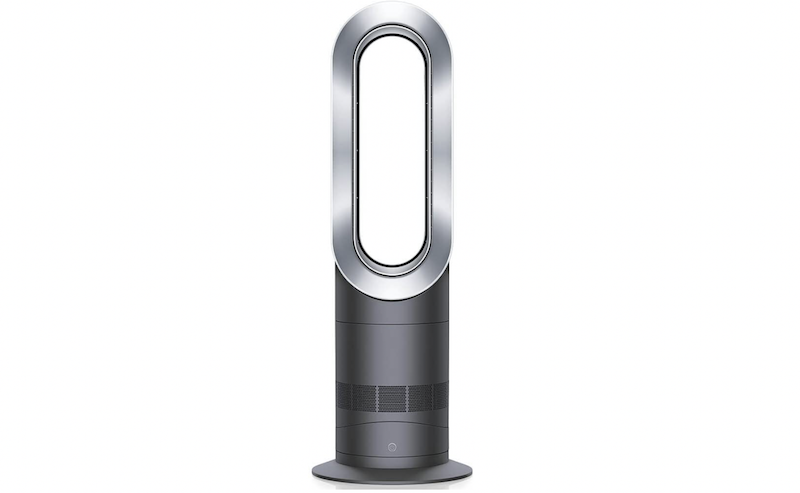 With no spinning blades, this fan is a safer option for families with children and pets. Moreover, it's also easy to clean, quiet, and energy-efficient. This futuristic fan also comes with remote control, built-in sleep timer, and smooth oscillation control.
Closing Thoughts
Fans come in different styles to accommodate different situations. For instant relief while working, try a compact desk fan. Meanwhile, to cool off your entire living room, a big floor fan might fare better. And lastly, for a household with pets and small children, a bladeless fan is the safer option. So, which type of fan do you prefer best? What are you waiting for? Go ahead and beat the heat with one of these amazing cooling fans.