Have you ever heard of the saying, "For women, shoes are the most important thing. Good shoes take you good places."? Shoes are indeed a very important part of our lives. They help protect and support our feet to keep up comfortable as we do our chores during the day. Moreover, today shoes don't just protect your feet. They also help you express your style and individuality.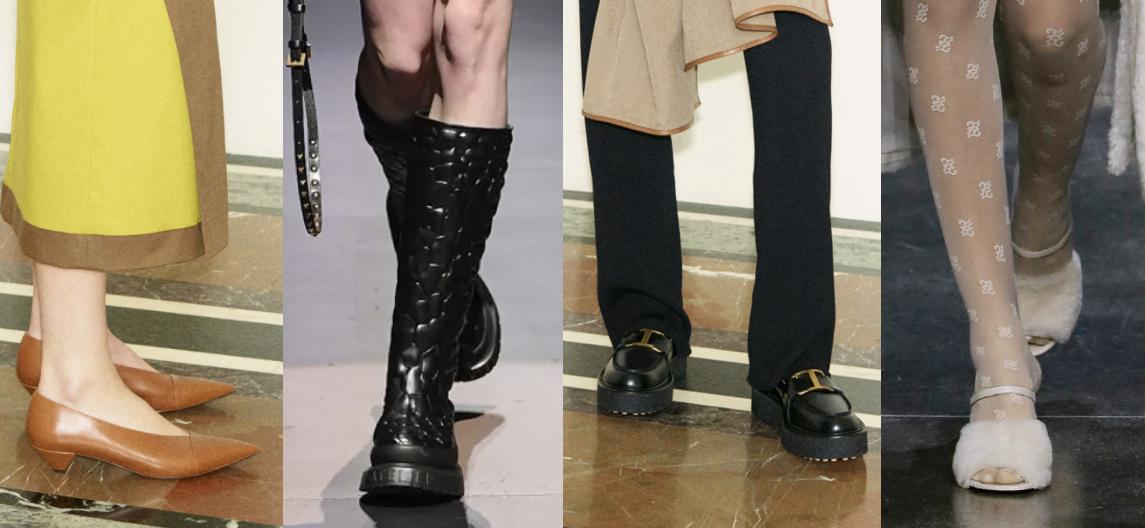 That's why shoes are the most important fashion accessory. As a fashionista and a style guru, it's important to pay great attention to the shoes you have in your collection. It's useless to have a mountain of designer shoes if they don't match the current season and trends. But don't worry, we're here to help you. Here are the top trends when it comes to spring shoes 2021.
Hottest Spring 2021 Shoe Trends
If you want to maintain your status as a fashion trendsetter, it's important to always stay ahead of the curve. This upcoming season, runways have provided us with a glimpse of what shoe trends 2021 have to offer. Here are all the must-have designer spring 2021 shoe trends you definitely can't miss.
Retro-style sneakers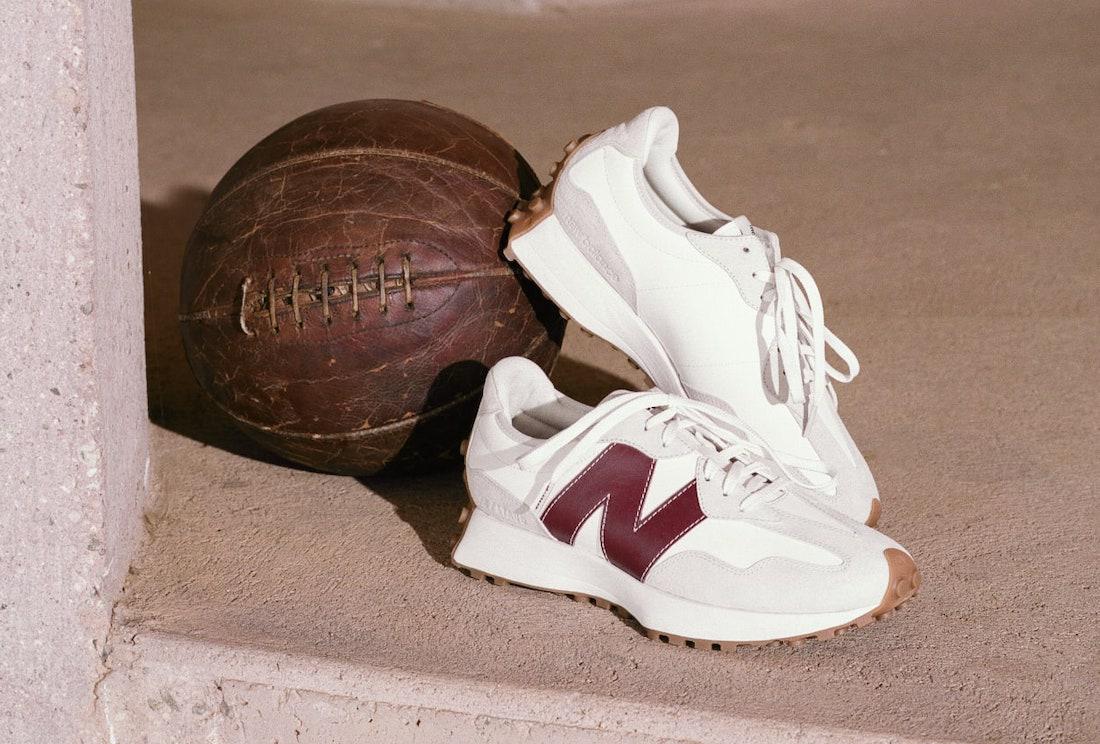 You should never trade comfort for style. That's why it's a huge relief to see that sneakers are still a part of spring shoes 2021 trends. However, instead of your regular old sneakers, this spring we will be seeing more retro-styled sneakers. So, to stay on top of the trend, choose color-blocked sneakers with bright colors and colorful shoelaces.
Kitten heels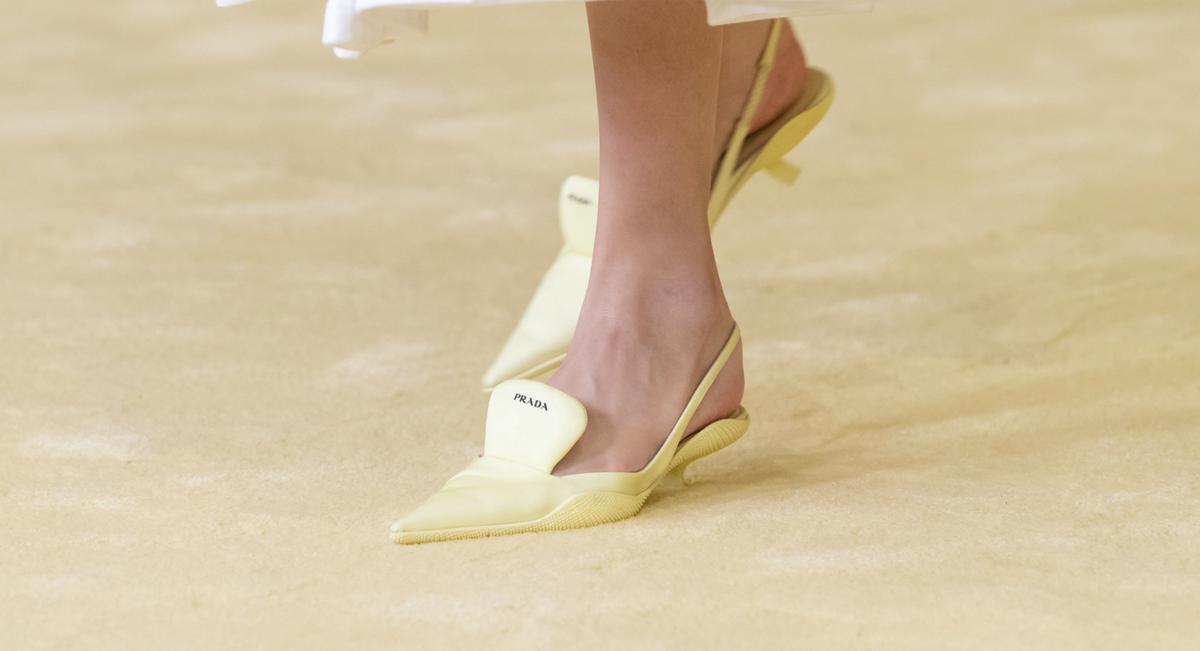 Say goodbye to painful, sky-high stilettos and hello to comfy and dainty kitten heels. With 1-inch heels, these shoes look feminine and retro at the same time. Kitten heels with pointed toes are especially fashionable in spring 2021. Also, choose white kitten heels for a classic, timeless style or those with bold colors to make a statement.
Chunky clogs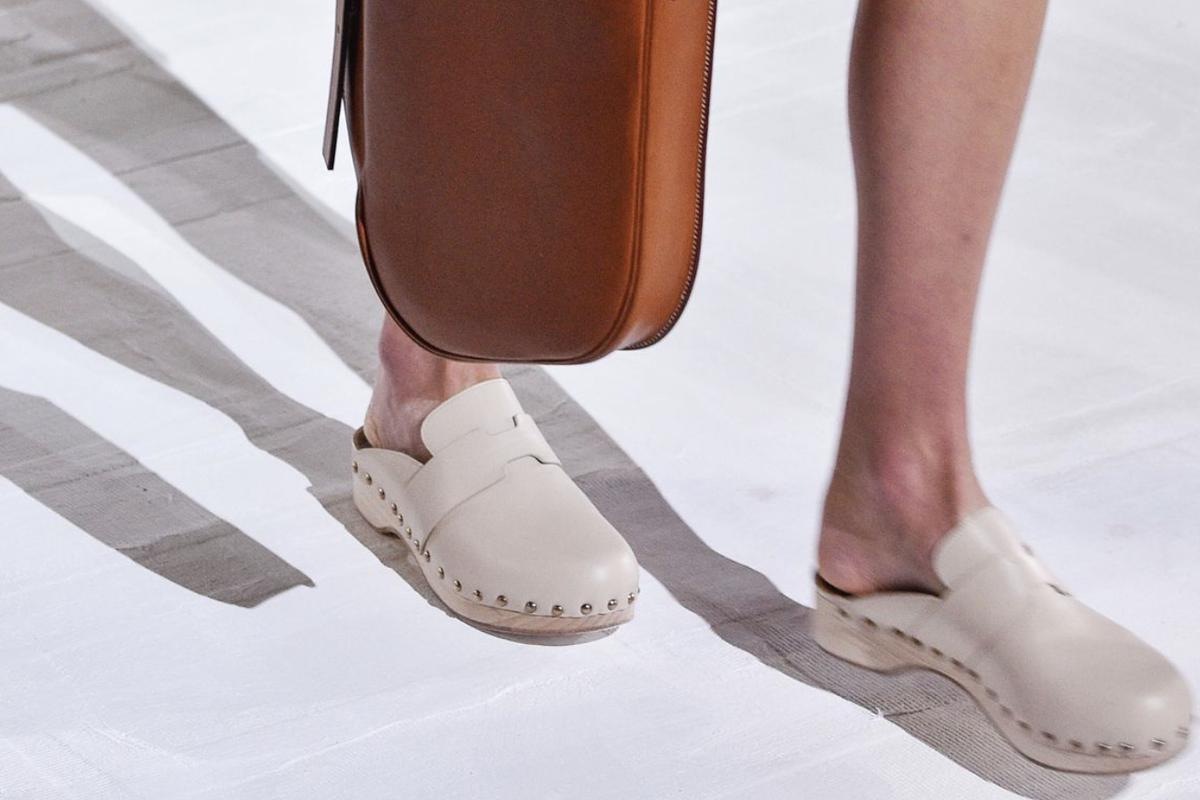 Are kitten heels too short for you? You can still add height without sacrificing comfort with a pair of chunky clogs. Chunky wooden clogs are back in style for spring 2021. While they may be known as "the ugly shoes" for some, clogs are actually very versatile. Plus, they have a retro vibe that will be perfect with any outfit. Look for simple and elegant clogs with natural beige and brown colors for this season.
Strappy sandals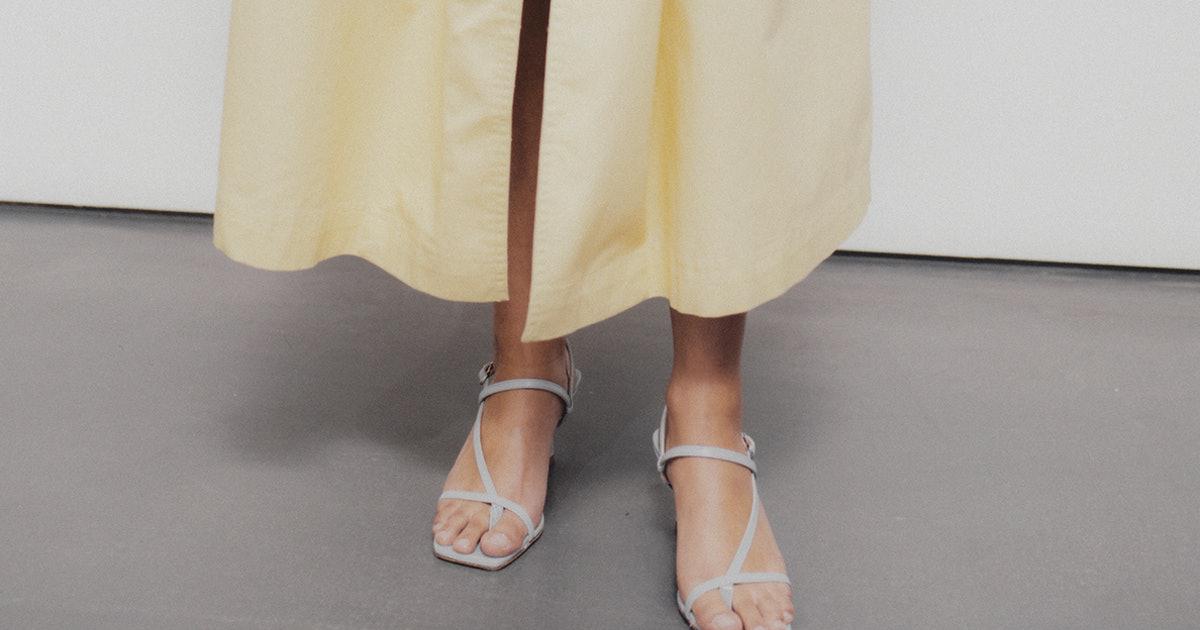 Strappy sandals have always been a staple for spring and summer, this year is no exception. Whether the straps go up to your knees or just stick to you ankles, these sandals give a very flattering, leg-lengthening effect. Rock colorful strappy sandals with tribal prints for a casual walk around the town or a white or nude pair for a semi-formal event. If you're confident enough, you can also rock them with socks to make a bold statement.
Combat boots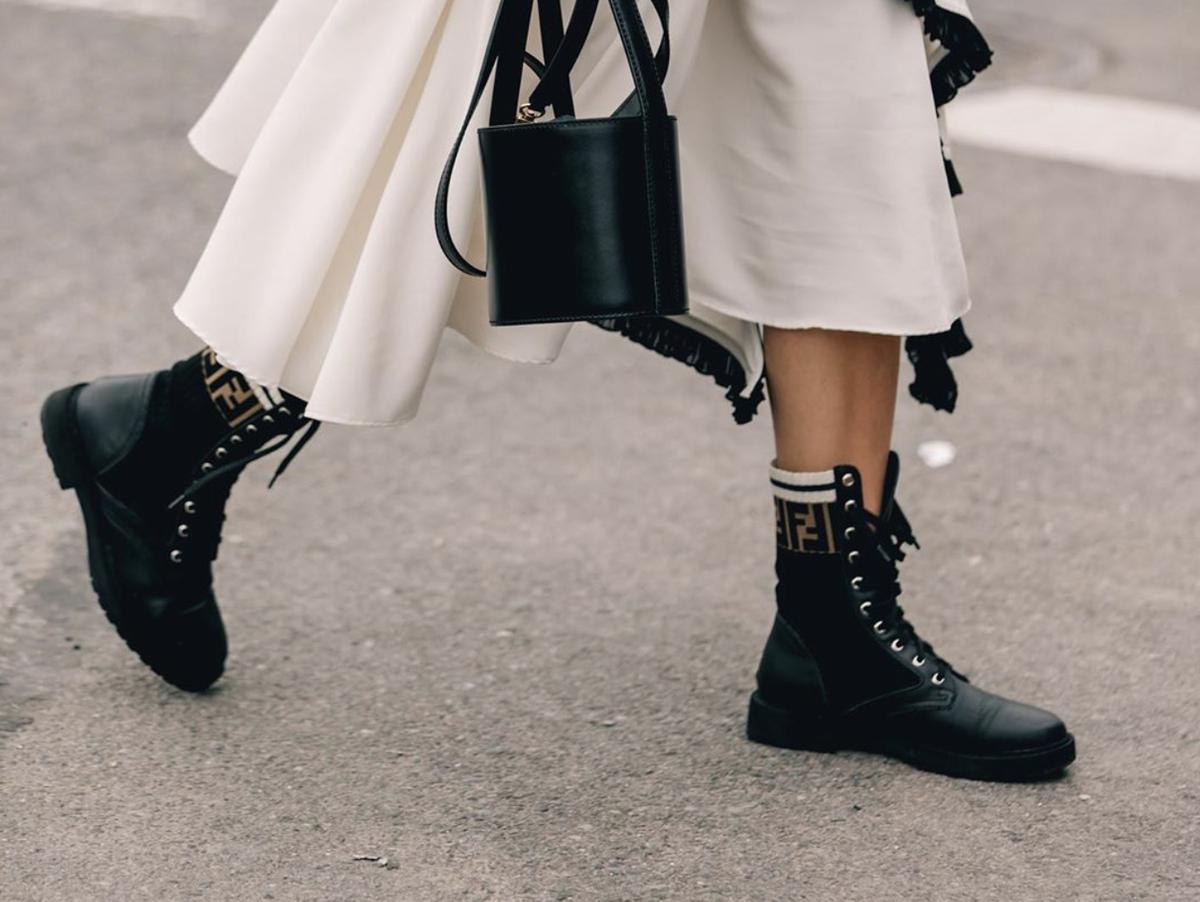 Tap into your edgy side with a pair of combat boots. It might be spring soon, but these cool and stylish combat boots are not going anywhere. Combat boots will make any outfit look cooler instantly. Pair it with leather jeans and a coat to achieve the classic rock fashion or wear them with a floral sundress to switch things up. Plain combat boots are always nice and versatile, but for spring 2021, you might want to get a pair with stylish chain details.
Fuzzy slippers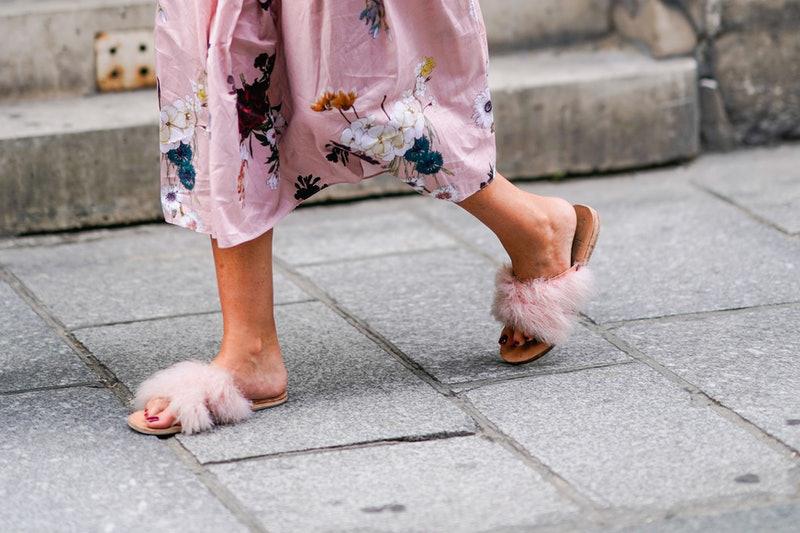 Stay cozy 24/7 with some fuzzy slippers. If you think these comfy slides are just for lounging, think again! Shoe trends 2021 dictate that fuzzy slippers can, in fact, be worn outside to complete a cozy yet fashionable outfit. Try to get slippers with cute and chic fur details or pom-poms for this spring. Also, any color is acceptable, but pastel slippers are especially fashionable this season.
Classic loafers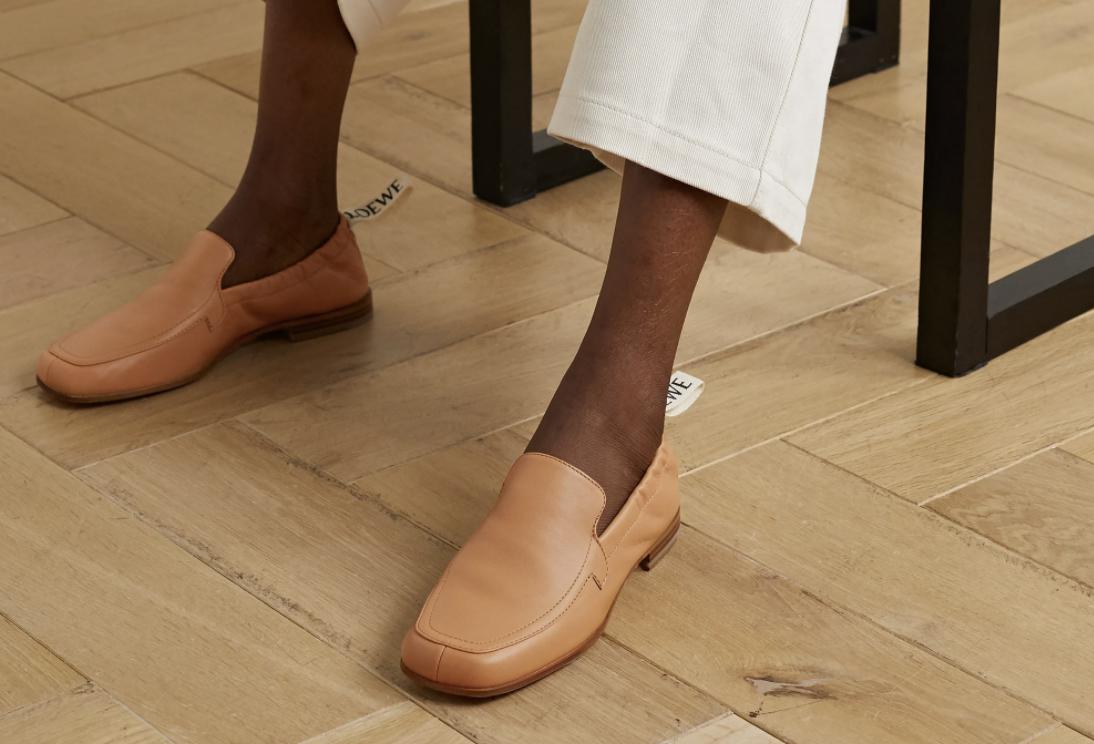 The classic loafers live on in 2021. Perfect for business casual outfits, both heeled and flat loafers are back in trend this season. These timeless shoes are the perfect combination of comfort and elegance. Opt for loafers with metallic details to stay on top of the shoe trends of 2021. Also, if you choose to wear heeled loafers, opt for open-back ones.
Tips to Make a Statement with Your Shoes
Shoe trends 2021, much like all the other fashion trends from this year, is all about making a statement. It's not enough to just know the most popular shoe types for Spring/Summer 2021. You also need to go bold and make a statement. Read on to learn how to do it.
Chains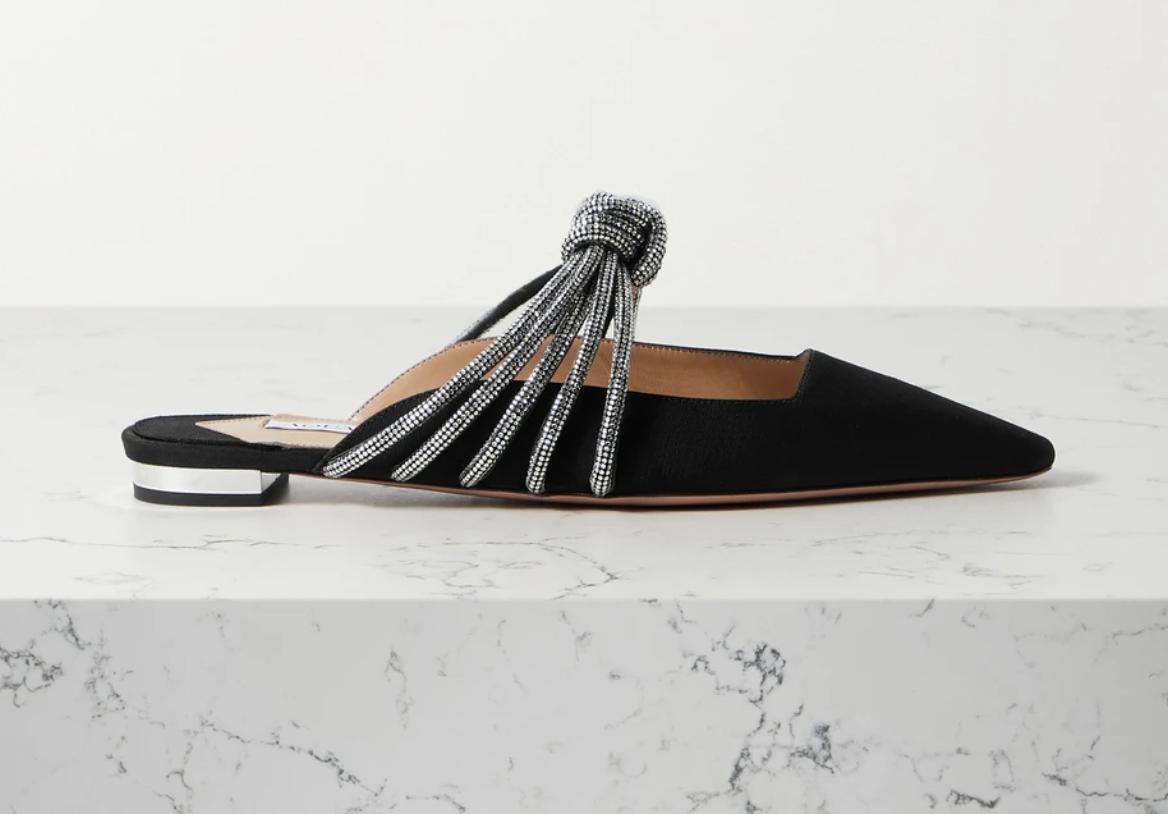 Chain details are all the rage in spring 2021. Big and bold metallic chains have been sweeping the jewelry trend of 2021. Step up your game by incorporating this trend into your footwear. Wearing shoes with chains are a great way to make a statement.
Chunky details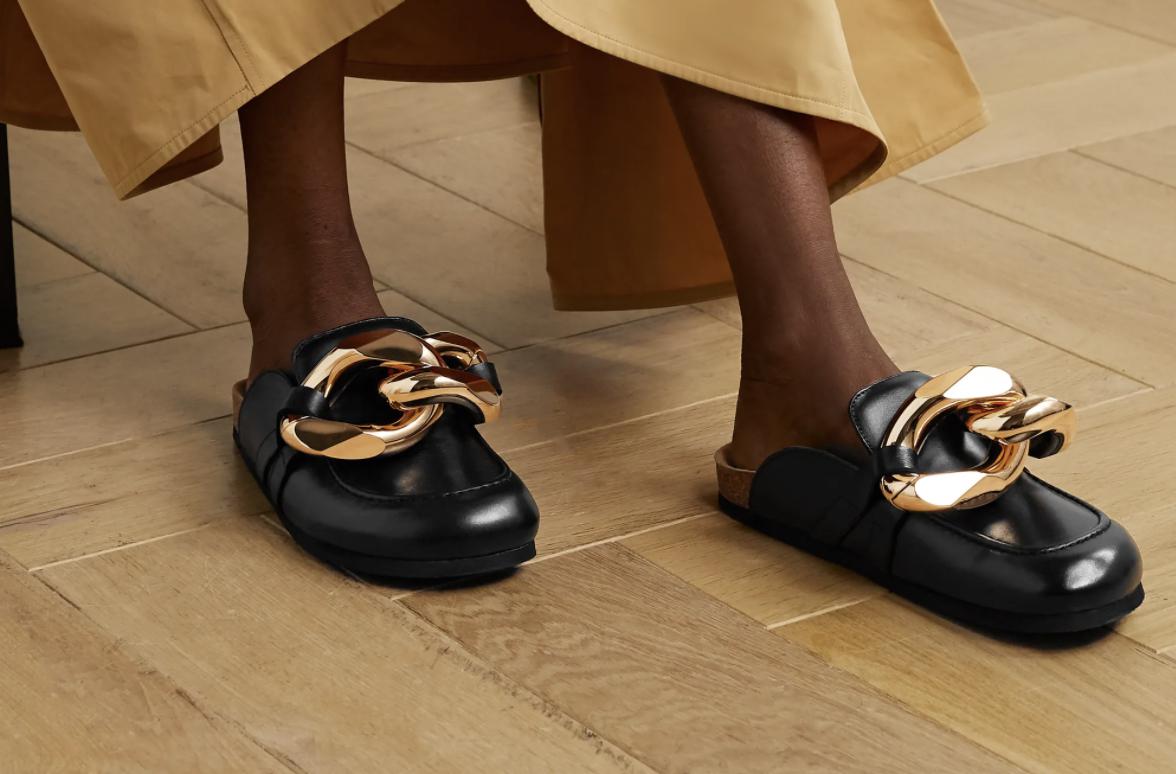 Oversized is the keyword in 2021 fashion trends. This includes the shoe trends 2021. Chunky details are a fantastic way to make a statement with your footwear. Look for oversized geometric details with bright metallic colors.
Bright colors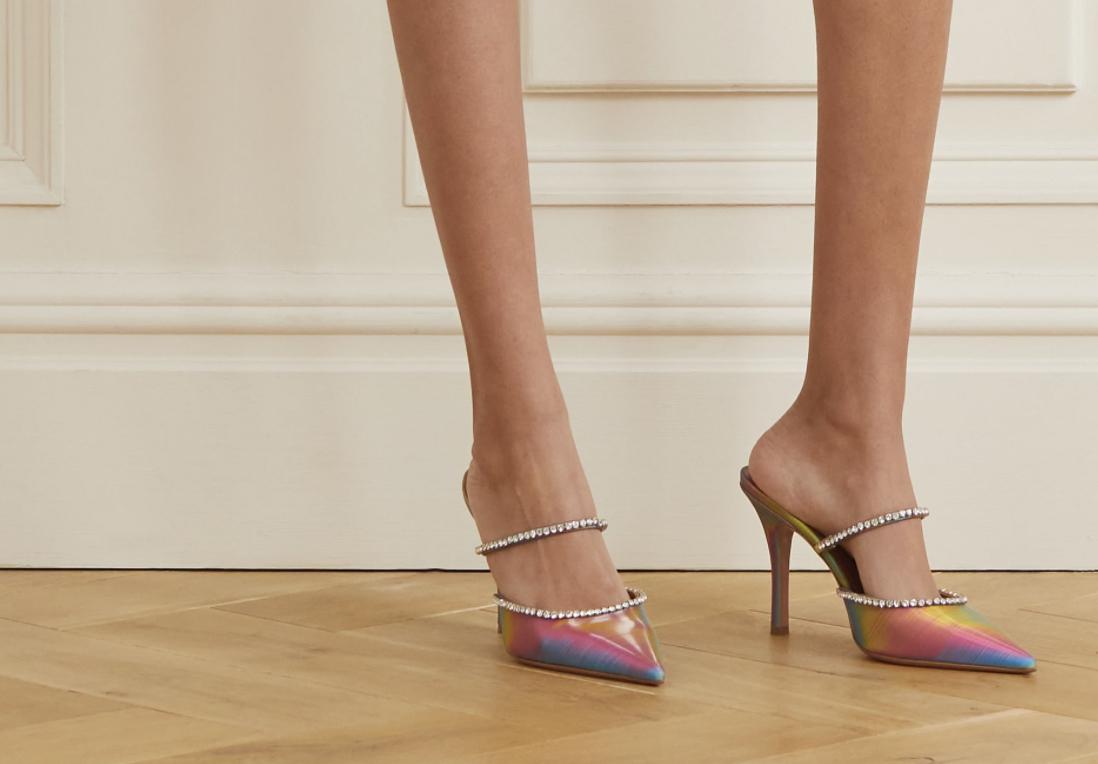 Nude and black shoes may be a versatile choice, but 2021 is the time for you to let go of your inhibitions. Don't be afraid to choose footwear with bright and bold colors. Sunny yellow, raspberry pink, and bright minty green seem to be the best color choices for this season.
Bold prints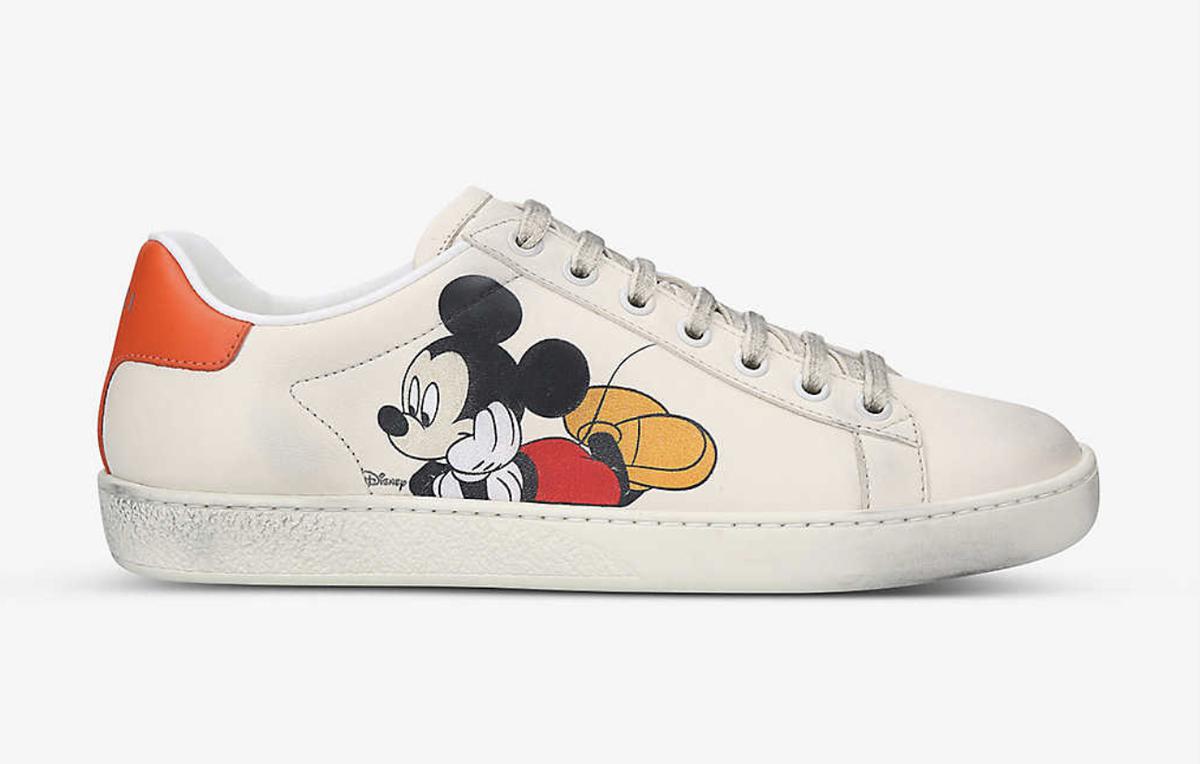 Another way to make a splash with your shoes is by choosing a bold print. Sure, plain shoes may be versatile, but those with prints will surely get all eyes on you. Animal prints are a classic choice. But geometric patterns, tie-dye, and tribal prints are also part of the spring shoe trend 2021.
Closing thoughts
So, which spring shoes 2021 trends are your favorite? If you want to maintain your trendsetter status, we suggest you start shopping now before everyone else hears about the latest shoe trends. Also, don't forget to pose for your Instagram feed and be the envy of every girl around you.