This year's fashion is all about comfort and recycled materials. You could spend hundreds of dollars on "stressed" fabrics that look like they were just rescued from a punk rock concert - or you can try one of the following cute ways to cut t-shirts into an Instagram-worthy piece.
The "boyfriend t-shirt" is a quintessential item in every girl's closet. It doesn't have to be a boyfriend's, but chances are there are many oversized t-shirts hiding in your drawer, waiting for you to find a new way to wear them. Practical and comfy, they tend to be neglected in favor of more flattering and figure-hugging styles.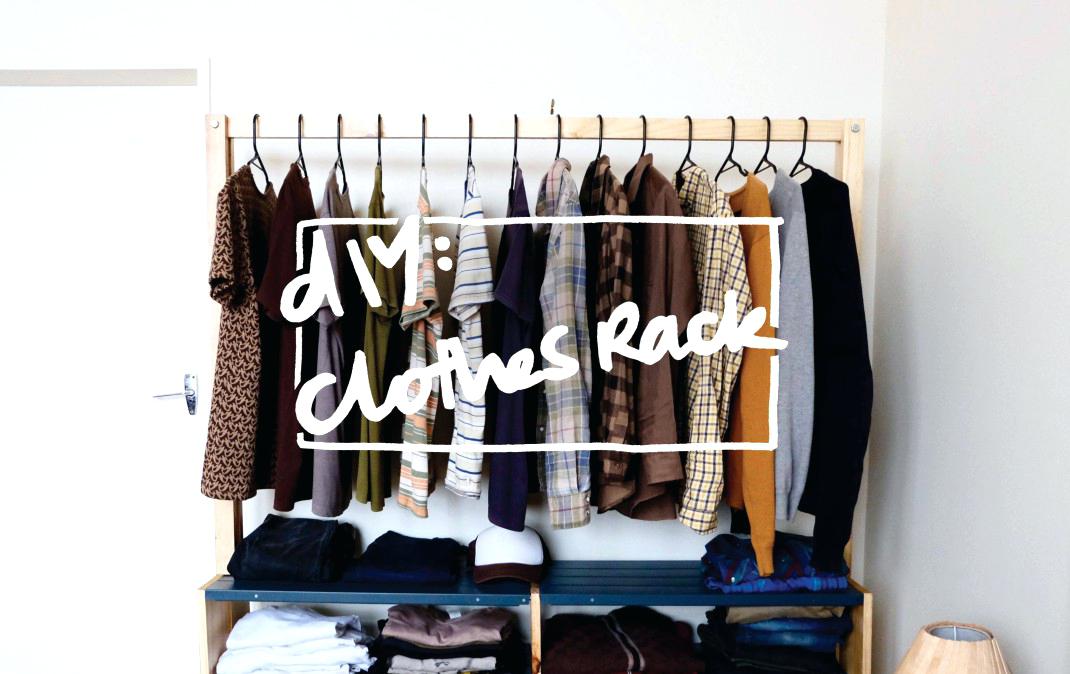 Arts, Crafts, and Creativity on Your Closet: DIY T-Shirt Ideas
Learning how to cut a T-shirt is nowhere near as hard as it sounds. The key to obtaining a completely unique result is to master one of the basic cuts and then accessorize it smartly. All you need, in most cases, is a t-shirt and a sharp pair of scissors. If you are feeling adventurous and want to try an extra-daring look, get a measuring tape and some buttons, pieces of lace, or cut up a piece of that old embroidered purse that you can't wear anywhere anymore, and sew it in for added decor.
Take the ideas below as a starting point, and enjoy!
1. Blade cut
This style is great if you want to add a cheeky edge to an otherwise pretty modest outfit. In addition, it is highly customizable, and if you measure everything right, you won't even have to worry about showing your bra!
You'll need a thin, colorful cotton shirt, a cutting board, and a very sharp pair of scissors or a razor blade. First, try on the t-shirt and mark down the part in the back that falls on your shoulder blades.
Then, take off the t-shirt and stretch it over a flat surface. Place the chopping board between the back and the front of the t-shirt - this will keep you from accidentally cutting too deep! - and start cutting. There are many styles to experiment with: a classic one is to try a bunch of parallel slits across your back, but small vertical stripes and even geometrical holes will look even cuter.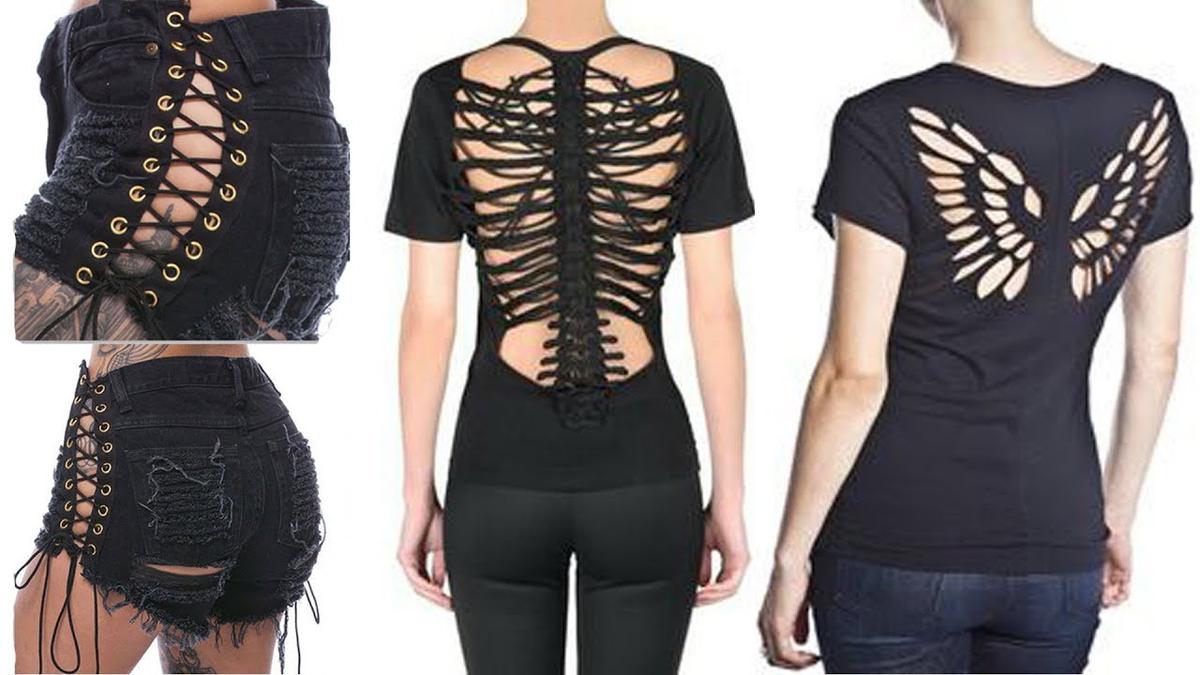 2. Bare the shoulder
If you are a fan of '90s fashion and already own a pair of bottom-bell jeans, you can add a flirtatious bare shoulder to your gym or rock concert look. This is one of the few cute ways to cut a t-shirt that works with both long sleeved and short sleeved ones.
First, get rid of the round neck and make it into a sexier V-cut. Then trim off the shoulders, cutting from 1.5 to 2 inches from each side of the shoulder. The key to this style is to make sure everything stays symmetrical - so it's best to pencil in your lines beforehand.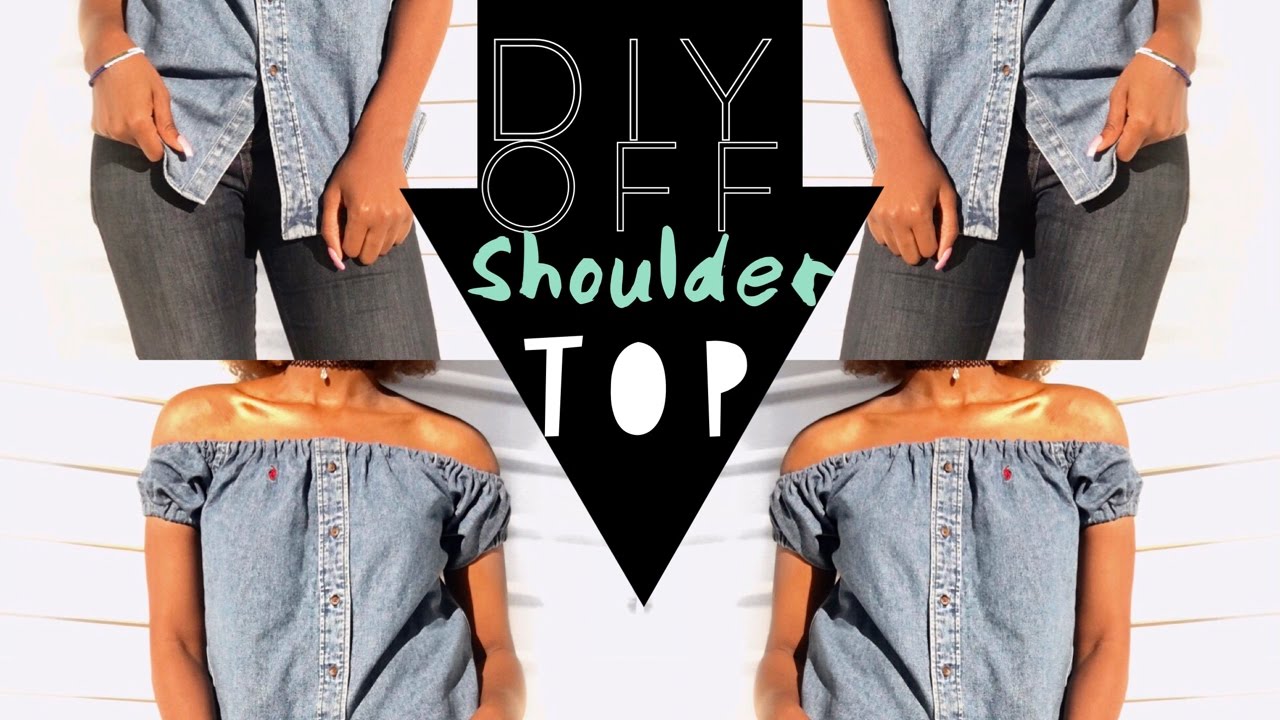 3. Shoulder cut
The shoulder cut is very similar to the blade cut, but it requires a bit more precision. Our advice - try this one with a bit more experience or a sturdier fabric, and keep the cuts to simple stripes.
Needless to say, the effort will pay off! Shoulder-cut t-shirts look fresh and are great for a sports day or a night out at a rock concert.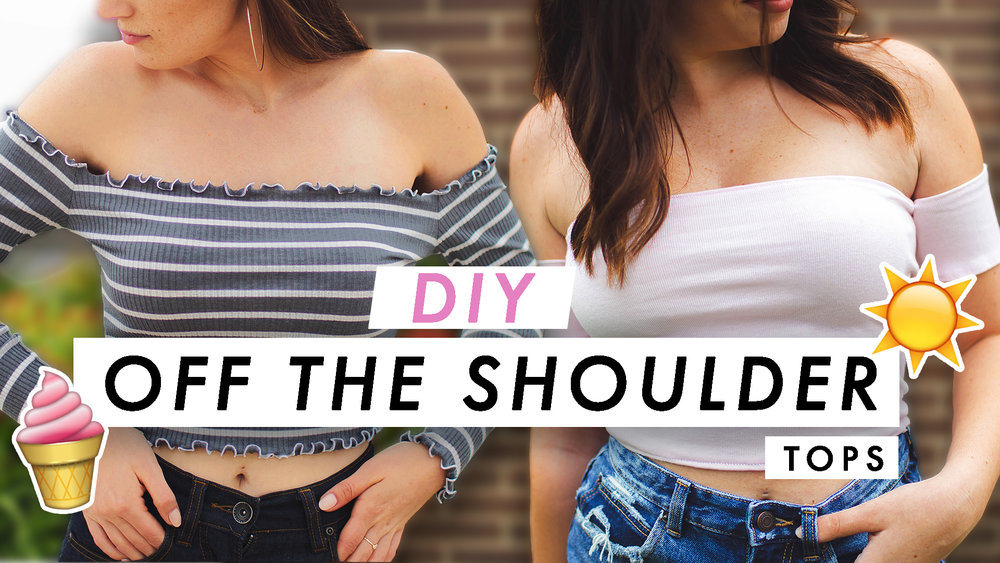 4. Fringed crop tops
Crop tops took the catwalk by storm a couple of years ago already, although many women were hesitant to embrace the look at first - baring the midriff can be intimidating if you are not yet fully satisfied with your figure!
We are all about body acceptance here, but if you would like to ease into the bare belly style, why not try a fringed crop top? Just cut out parallel vertical sections from the lower half of your t-shirt, and pull them off a little so they curl. You can also try to tie up the ends into little knots or try adding braid holders for a hippie appeal.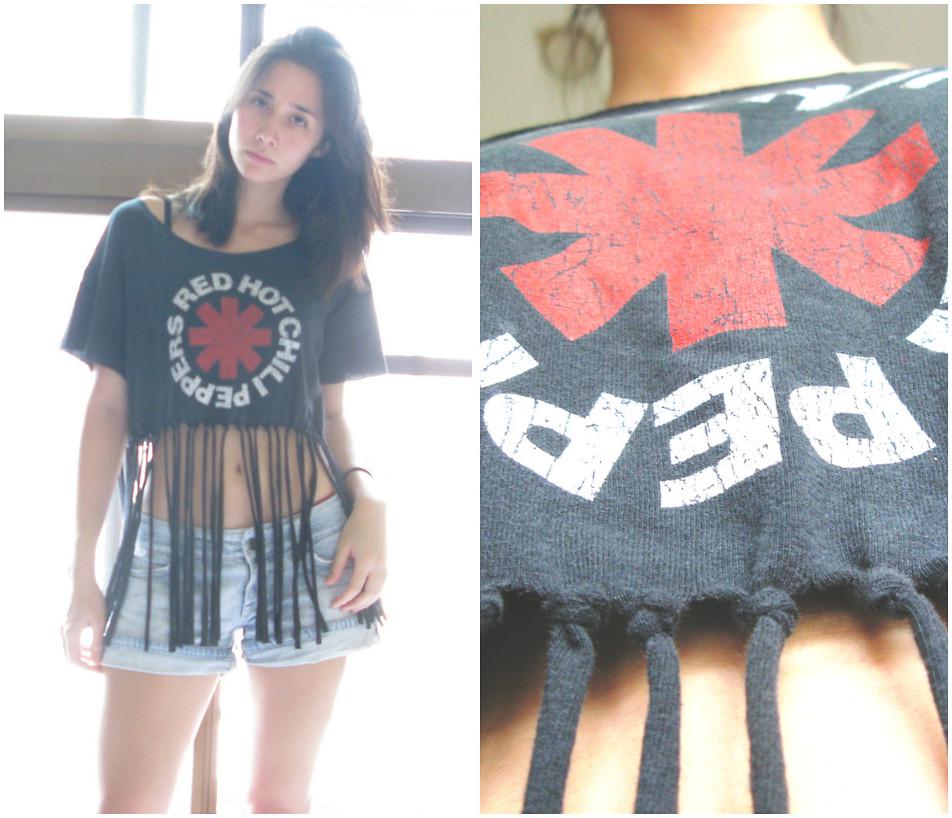 5. Bow back t-shirts
Some of us spend a lot of time working on our back muscles, so why not show them off? This last style is a bit more elaborate but definitely worth it. From all cute ways to cut t-shirts, this may be the best for a beach day!
Make a deep, quadrangular cut around your t-shirt's neck and get rid of the sleeves to turn it into a wide tank top. Make sure to reserve some of the fabric you took off from there!
Then, make one big horizontal slit right at the start of the lower back and widen it. Next, tie up the top section - the one that would fall on your upper back - with a strip of cloth that you took from the neck.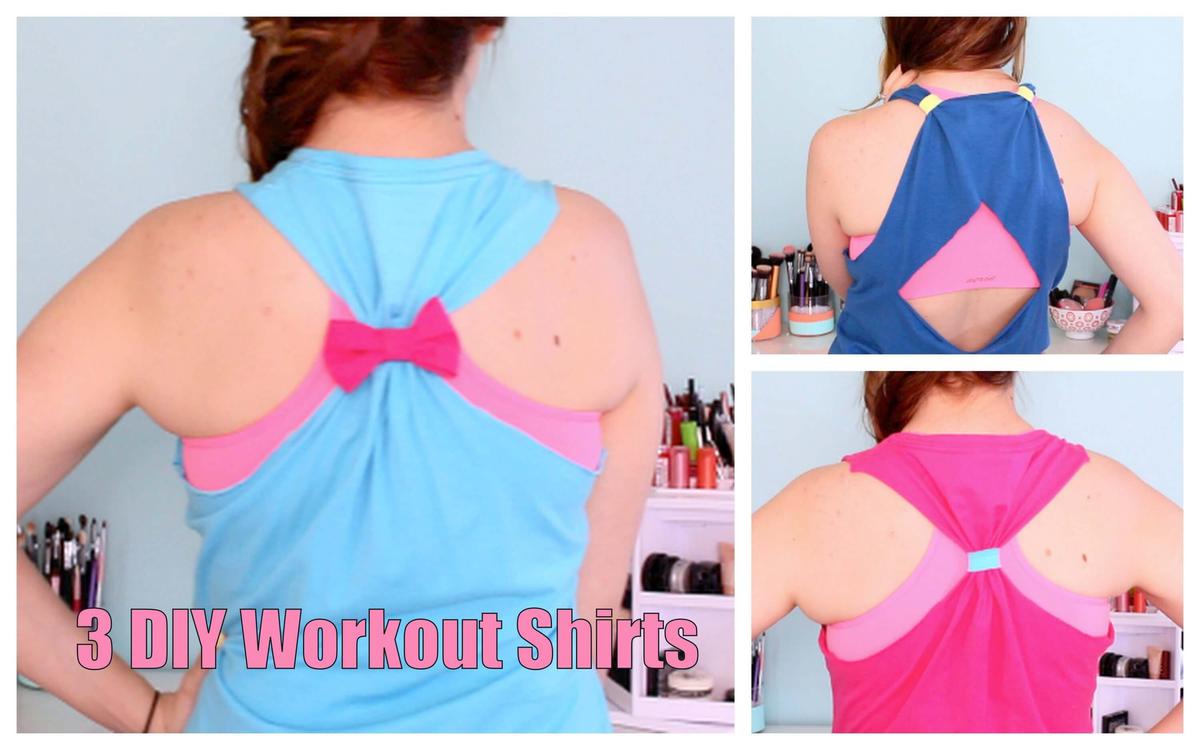 Conclusion
Globalization means that nowadays anybody can google your pics and know exactly what you are wearing and how to copy your looks. This is why Do-It-Yourself fashions are growing rapidly. Cotton t-shirts are very cheap, so you can experiment with your own cute ways to cut shirts, and ensure nobody will have the same look at the next party!