Just like magic, pouty lips make a woman more feminine and alluring. So, it's unsurprising that the demand for lip injections had phenomenal growth over the recent years. Lip fillers are less invasive and have a faster recovery time.
If the likes of Kylie Jenner and Megan Fox inspired you to get lip injections, I'm pretty sure you're itching to ask, "How long do lip fillers last and how much do they cost?" Read on to get armed with such knowledge!
Five Most Popular Lip Fillers
There's actually more to lip fillers than you might think. Below are five of the most popular lip injections that feature different abilities in terms of volume, lift, shape, and feel of the lips.
1. Restylane
Restylane is a hyaluronic acid-based filler. This type is designed to create the appearance of fuller lips by attaching itself to the water molecules of your lip skin.
In addition, Restylane injections highlight a high G prime (elasticity) and viscosity. Thus, it has an incredible ability for adding definition and lift to your lips, as well as making them look more natural and feel supple. You'll start seeing results within a few days after the injections.
So, how long do lip fillers last if you choose Restylane? Typically, these last for six months.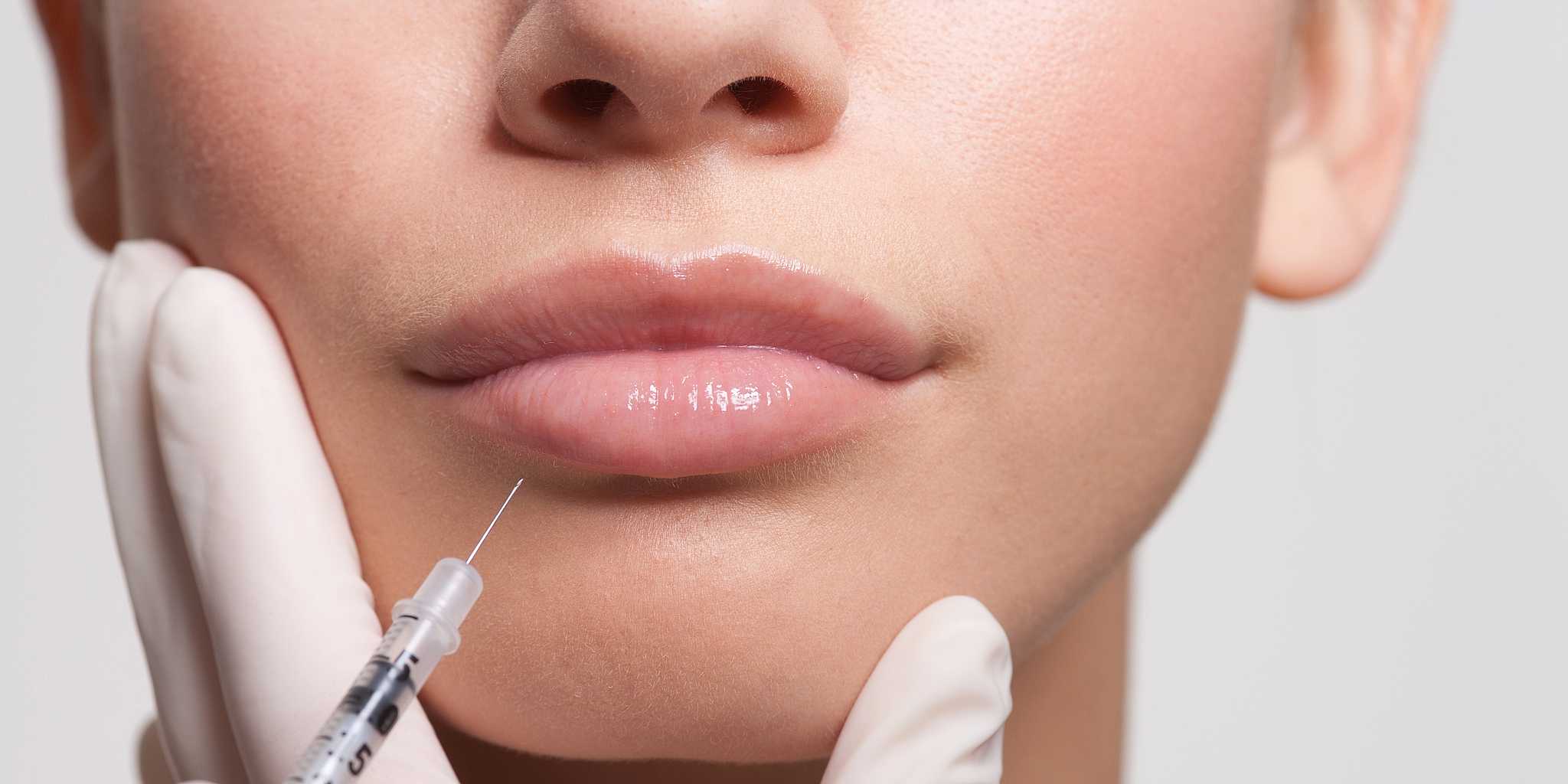 2. Collagen
Collagen lip injections are designed to replenish your lips with collagen. In case you don't know, we lose fat and collagen as we age, making our lips thin and saggy.
Moreover, collagen is much cheaper compared to hyaluronic acid-based lip fillers. However, collagen fillers only last for three to six months and often trigger allergic reactions in many individuals. That is why many prefer the more expensive hyaluronic acid-based lip fillers.
3. Juvederm Ultra XC
There are different types of Juvederm injections. Among them is the Ultra XC, which highlights a stronger concentration of hyaluronic acid compared to Restylane. Its high affinity for water guarantees that it locks in moisture, creating thicker lips.
Ultra XC features a slightly lower G prime than Restylane. So, instead of making the lips feel tight, this lip filler leaves a softer feel. Likewise, it volumizes your lips in a more horizontal direction, rather than giving your lips a lift.
Furthermore, the results are almost instantaneous. No recovery time is needed. As for its duration, these lip fillers last for six to nine months, depending on how your body metabolizes the formula.
4. Juvederm Volbella
Juvederm Volbella is the perfect option if you opt for subtle enhancements of the lips, instead of joining the bandwagon of thick pouts. Volbella is formulated with the lowest concentration of hyaluronic acid. It allows your lips to retain moisture and softness, without getting too puffy.
It smoothens the lips, making them more youthful and more defined. Rest assured, your lips will look natural and proportionate to your facial structure.
Juvederm Volbella has been proven to retain its effects through 12 months.
5. Juvederm Vollure
Vollure is the newest addition to the Juvederm collection. While it is very new in the US, Vollure has been available for a few years in Europe and Canada, where it is known as Juvederm Volift. While it is true that this product earned FDA approval in the US in 2017, it remains technically considered "off-label" for the lips.
Nevertheless, those who tried it were impressed by the results. Reviewers say that Juvederm Vollure is a great option for lip enhancement as it provides natural volume with minimal swelling. Most of all, the effects last up to 18 months.
How Much Do Lip Fillers Cost?
Getting lip injections costs from a hundred dollars to a few thousand, depending on the formula used. Collagen lip fillers cost about approximately $370, while the average cost for Restylane injections ranges from $350 to $800 per syringe.
Since the Juvederm collection features different formulas, expect it to vary in price, as well. Vollure has been estimated at $750 per treatment. Ultra XC, on the other hand, ranges as high as $1,000 per syringe. Volbella costs around $500 per syringe.
What If Lip Fillers Go Wrong?
There will always be risks when you inject foreign substances into your body. As for your lips, the biggest risk is necrosis. When a filler gets injected into a blood vessel, it reduces circulation to the lips and eventually causes tissue death. With necrosis, your lips will become sore and turn mottled and dark with a superficial infection. On the bright side, this rarely happens, just as long you find a well-qualified and well-trained professional to do the procedure.
Side Effects Are Temporary
Common side effects of lip injections include bruising around the lips, which may last for a few days. Also, your lips get sore.
You might not be able to smile or purse your lips for a day or two.
Inflammation is also inevitable after each procedure.
You may find small dots on the skin in areas where the needles were injected.
The Bottom Line
So, how long do lip fillers last? A few hundred dollars to a thousand bucks for a few months worth of beauty. Are they worth the splurge? Maybe, maybe not. The answer depends on you and your budget. However, take note that you have to dig deeper into your pockets if you want a more experienced professional to perform the procedure. If it's beyond your budget, you can always opt for plumping lipsticks.