If you love to flaunt your skin while also pulling off an elegant look, off-the-shoulder dresses never go wrong. Once you're all dressed up, deciding on the best jewelry for off the shoulder dress can be tricky. Wear some of these gorgeous statement necklaces with your strapless attire and steal the show.
Perfect Necklace Style for Every Strapless Dress
The kind of jewelry that would look good on you depends a lot on the occasion and design of the dress. Let's check them out one-by-one.
1. Simple choker style necklaces for an off-the-shoulder dress
The best thing about the off-the-shoulder dress is that it is quite sensual and appealing. Your skin gets most of the attention. Overdoing the jewelry is really not a good idea. For such a dress all you need is something stylish but not too heavy. Keep it light. Put on non-fussy jewelry, such as chokers, simple necklaces with cute little pendants, etc. The best idea is to pick a subtle style of necklace that will draw more focus on the skin and the dress.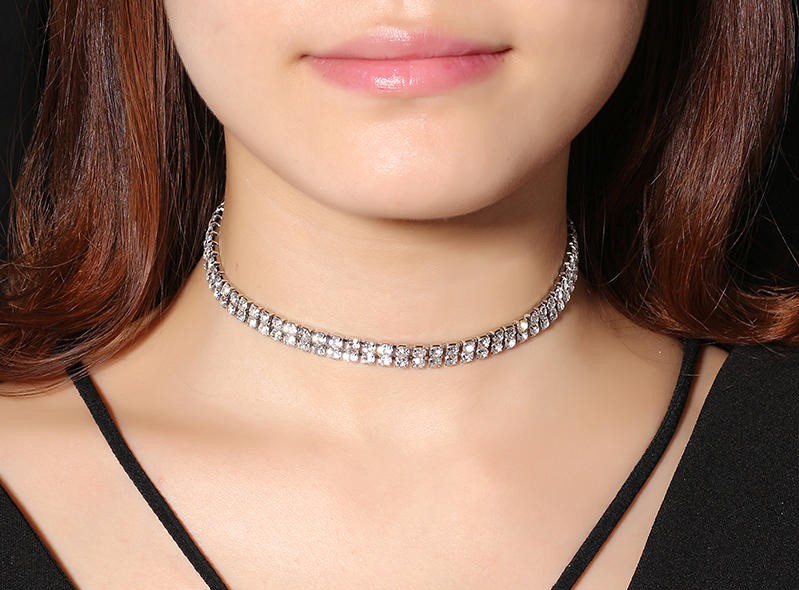 2. A longer chain for the strapless dress
Well, strapless dresses have been popular for ages. These sexy and bold dresses highlight the shoulders and collar bones. You can go for a heavy necklace for off the shoulder dress but keep the earrings small. As for the necklace, pair up the strapless dress with a longer chain design. These necklaces can go either around your chest or even dangle down to the waistline. To spice up the look, you can also try a dazzling choker or pendant and steal the show.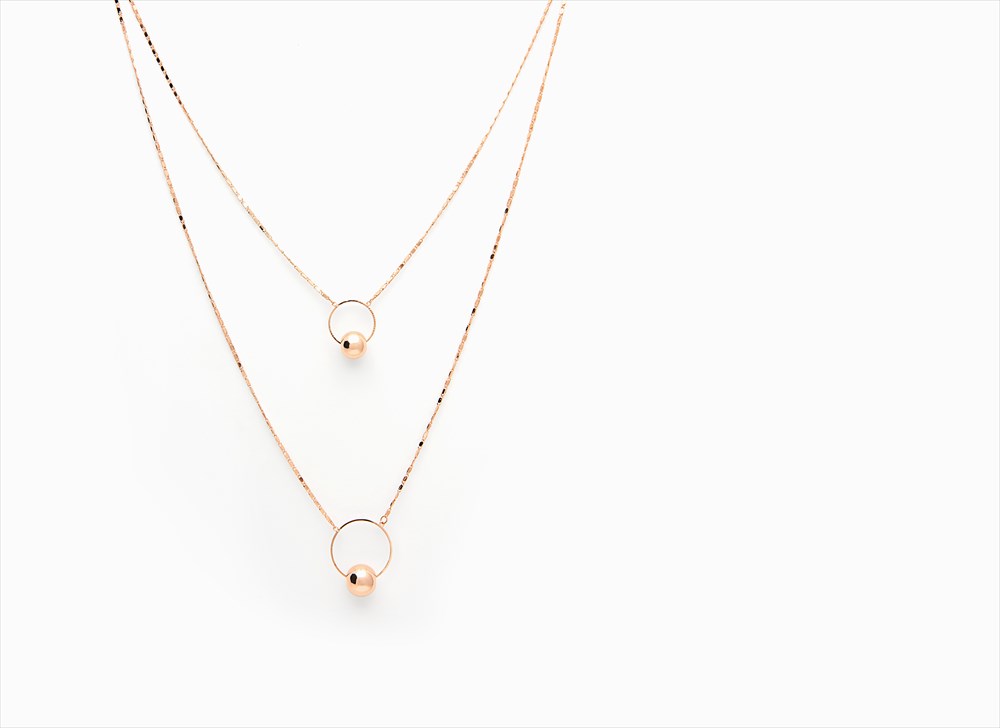 3. A longer necklace for an asymmetrical neckline
Asymmetrical necklines are the latest fashion trends. These necklines give you a playful look, especially in the summer and spring, and can blend with any kind of necklace. You can opt for chokers, pendants, or delicate neck jewelry. However, the best option would be to wear a longer necklace. It can have beads or pendants to enhance the look, but that really depends on your choice.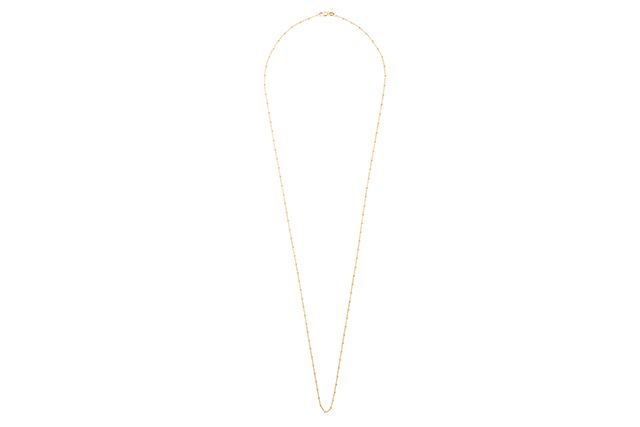 4. Deep V Dress and layered chain necklace
Ever heard of the Lariat necklaces? This necklace style looks brilliant on the deep V-neck dresses. On the other hand, a pendant necklace with a moderate length is also quite popular. And yet, when it comes to the deep V-neck, it is the layered chain necklace that will make you fall in love with it. Just remember, it should have a subtle appearance and not be too long.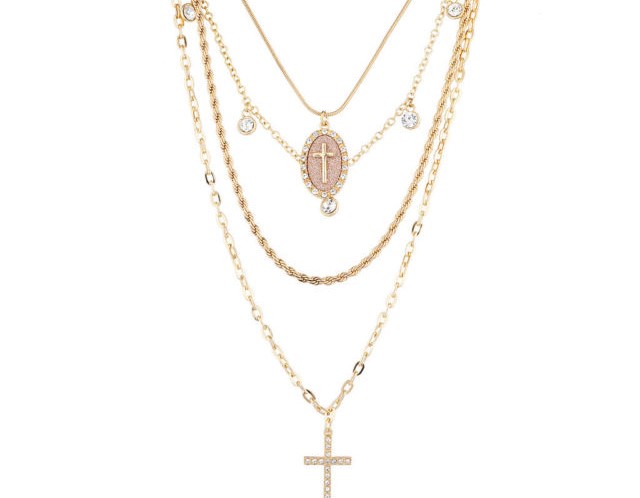 5. The short statement necklace for the sweetheart dress
A sweetheart dress has a curved neck design with a cute impression. Usually, there is a great scope to go bold and flaunt heavy jewelry with it. You can either go for a heavy shimmery choker or something like a short statement necklace. The key is to keep it short and up to the neck area. The stones can be multiple or single, and preferably large in size to make you look complete and perfect!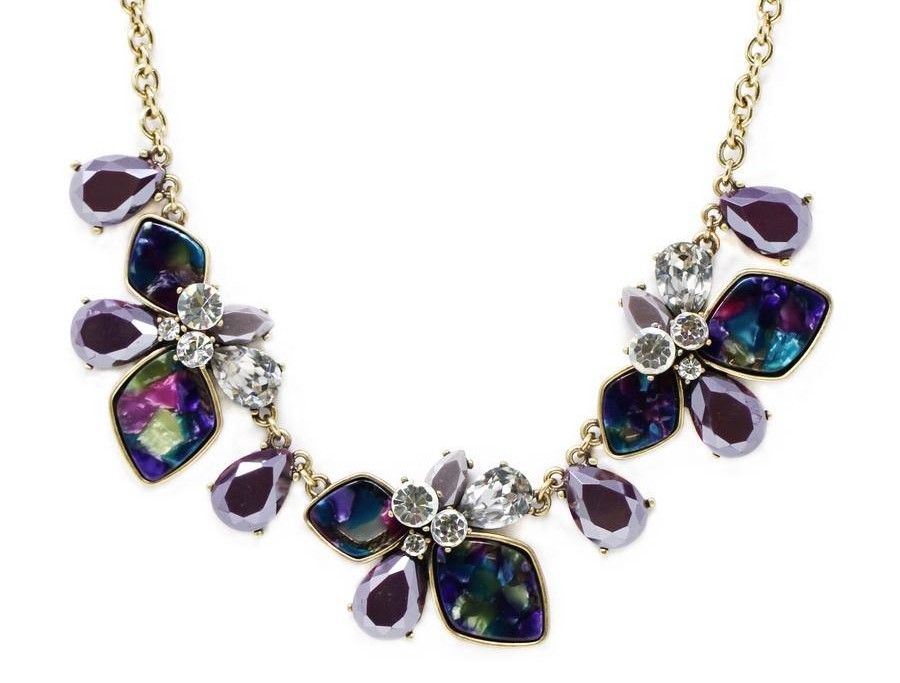 6. Baroque jewelry for a lace dress
Baroque jewelry had been the hottest fashion trend during the Victorian period and even in modern times, which is considered to be the best jewelry to wear with lace dress of any kind. Needless to say, being a timeless fashion statement, it can beautifully accentuate your black lace dress. Pair it up with some Baroque earrings made with pearls and gems, and you'll be the showstopper at the party!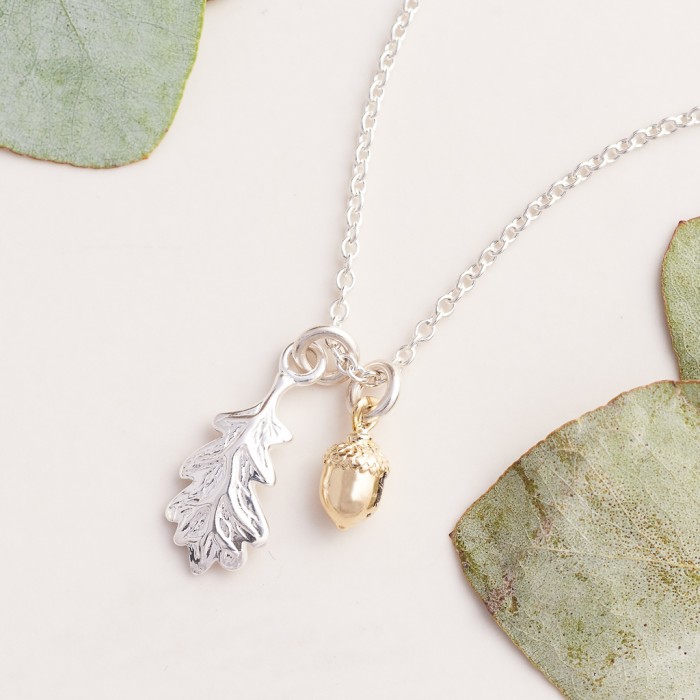 7. Simple jewelry for halter neck dress
Halter dresses cover up most of your neck portion. So, there is less to display and wearing big necklaces would feel a little too much. The idea is to wear a necklace that is subtle and doesn't interfere with the whole look. You can even skip the necklace and instead go for a heavy bracelet or a ring, with cute little earrings.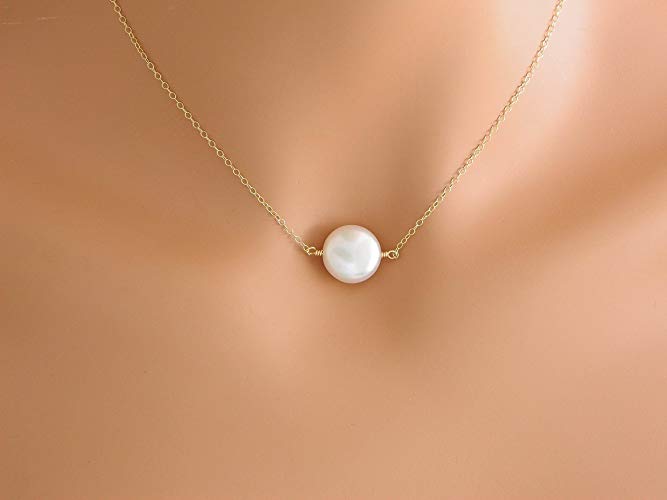 A Quick Wrap Up
Whether you are going to a party, on a date, or just a friends' night out, picking the best jewelry for off the shoulder dress can transform you into a complete diva! By keeping in mind a few rules about what jewelry goes well with what dress, you can flaunt your great fashion sense. There are no fixed rules, but whether the jewelry should be subtle or bold depends a lot on the dress.