There's something so decadent about a beautiful bottle of perfume. A mist of perfume evokes moods and brings a cloud of romantic memories. Most importantly, it serves as an extension of our personality. But the question is: how to make perfume last without the need for frequent touch-ups?
Read on and learn the right perfume application.
Ways to Make Perfume Last Longer
Here's a concise list of what to do and what not to do, so you'll be smelling amazing throughout the day.
1. Rub Vaseline on pulse points
Want to know the easiest way to make perfume last longer? Grab a small tub of vaseline and rub some on your pulse points. Don't limit yourself with the good ole spritz-on-the-wrist application. Rub some on your neck, inside your elbows, on your decollete area, below your midriff, and on your ankles. Then give these areas a squirt of perfume.
Vaseline is an occlusive ointment, which means it stays on the skin surface instead of getting absorbed. While it holds the perfume to your skin much longer, the warmth given off by your pulse points diffuses your perfume.
2. Prep your skin
Apply a good amount of unscented body lotion right after you shower to lock in moisture. Then spray your favorite perfume while the lotion is still sinking in. Well-hydrated skin will hold the fragrance longer than dry skin.
3. Spray some on your clothes
Have you ever wondered why some worn clothes in the laundry basket still smell so nice? That's because natural fibers, such as cashmere, wool, and cotton, have the ability to lock in and retain fragrance even after washing. So, spray some perfume on your clothes as an adjunct to your initial application.
4. Spray perfume on your hairbrush
Another trick to keep your fragrance full-bodied throughout the day is to spray perfume on your hairbrush and run it through your hair. Your scalp's natural oils help lock in the fragrance, while the constant movement of your hair diffuses the scent.
Nevertheless, be sure not to employ this trick too frequently. The alcohol content in perfume may dry out your hair.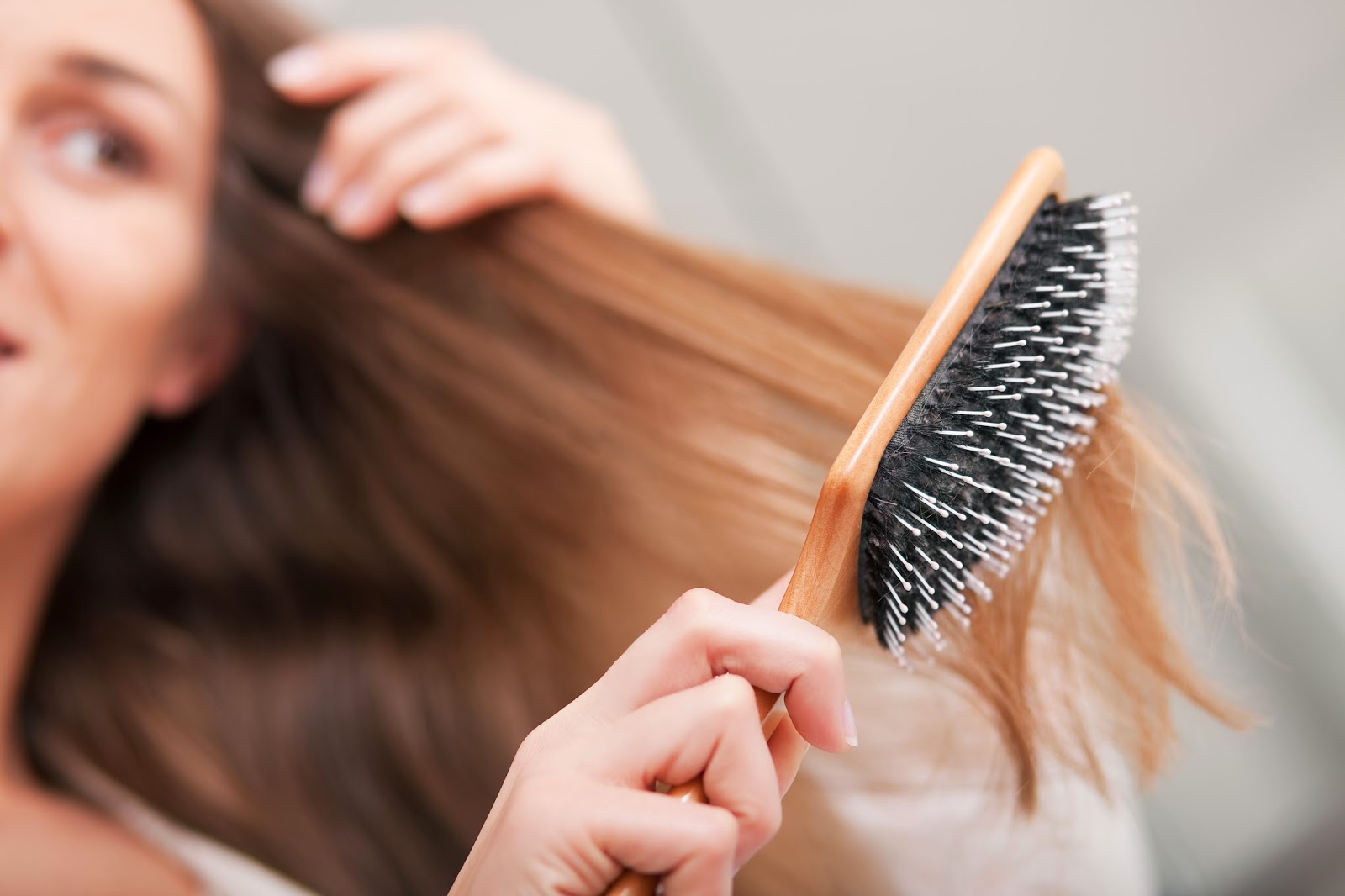 5. Keep it at close range
Skip the mist approach. Don't mimic how actors spray perfume on the air and walk through it. Spray your perfume in the good, old-fashioned way. In other words, spritz directly on your skin and clothes. Otherwise, you are merely wafting through a mist of wasted product.
7. Don't store it in the bathroom
How to make perfume last longer and keep its quality intact? Simply keep your fragrances in a dry, cool area. If you want to place it on your vanity table, make sure it is situated far from the windowsill.
While it's a must to spray your perfume shortly after you bathe, it doesn't mean you have to store it in the bathroom. Keep your fragrances as far as possible from humid air.
Likewise, store it away from sunlight. Light and heat can alter the chemical composition of your perfume entirely.
8. Don't use cologne
If you want to know how to make cologne last longer, you'll be disappointed by the answer. Colognes only contain 3% fragrance oils, which is the weakest concentration. Hence, they really don't last long. Eau de parfum, on the other hand, contains 15%-20% concentration, while eau de toilette contains 10%.
Most Coveted Long-Lasting Perfumes
Viktor Rolf Flowerbomb, $115
Viktor Rolf Flowerbomb is a floral explosion of Centifolia rose, Freesia, Osmanthus, and Sambac jasmine with subtle traces of patchouli, musk, and bergamot.
Beautiful and self-empowering, this perfume commands attention. Likewise, its earthy florals lend itself to a romantic atmosphere. As for longevity, you can spray Viktor Rolf Flowerbomb in the morning and it will stay with you till night.
Yves Saint Laurent Black Opium, $145
Sexy, alluring, and highly addictive - these words best describe Yves Saint Laurent Black Opium. This glamorous perfume features top notes of pear accord, pink pepper, mandarin essence; middle notes of orange blossom, jasmine, and floral solar; and the base notes of cedarwood, coffee, and patchouli.
Yves Saint Laurent Black Opium is the cherry on top of a glitzy dress! Your fragrance alone already makes a bold statement wherever you go.
Marc Jacobs Fragrances Daisy Eau So Fresh, $100
Doll up, put on those candy heels, and spray on Marc Jacobs Fragrances Daisy Eau So Fresh! Innocent and pure, this perfume is the exact representation of a beautiful daisy.
It features grapefruit and raspberry pear for top notes; apple blossom, jasmine, rose, and violet for middle notes; and cedarwood, musk, and plum for base notes.
So, if your criteria involve soft and feminine, you can never go wrong with this perfume.
EX Nihilo Fleur Narcotique Eau de Parfum, $380
EX Nihilo Fleur Narcotique Eau de Parfum features a delightful set of fruity top notes of peach and lychee; aromatic jasmine, peony, white orange blossom; and rich base notes of musk and moss. This perfume lends a dreamily narcotic effect, reminding you of a relaxing summer afternoon.
The Bottom Line
We want to smell captivating and leave a long-lasting impression on others. But don't let your high-end perfume get put to waste. Now that you know how to make your perfume last longer, spritz away the right way!