"Damn! How beautiful I am!" We go through such self-talk sometimes when we get ready or dressed in our favorite outfits. The next moment tiny dark spots on our faces ruin our big moments. Have you experienced it? Most probably yes. Do you want to cure them by "safe-to-use" creams? If yes, then stay here. First, let us discuss the major causes of dark spots which include sun damage, hormonal changes, wound healing, inflammation, and diabetes. You must choose the cream carefully because many of them include steroids to a harmful extent. They give "wow" results at the beginning but will damage the skin in the long run.
8 Best Cream for Fading Dark Spots on Face
At all times, it's best to treat dark spots immediately; do not wait for them to spread throughout the whole body. If that is the case, we recommend that you visit a dermatologist. However, if your dark spots are not serious and you are looking for the best cream for dark spots, then select one among these 8 safe-to-use dark spots correctors.
L'Oreal Paris Age Perfect Anti-Aging Day Cream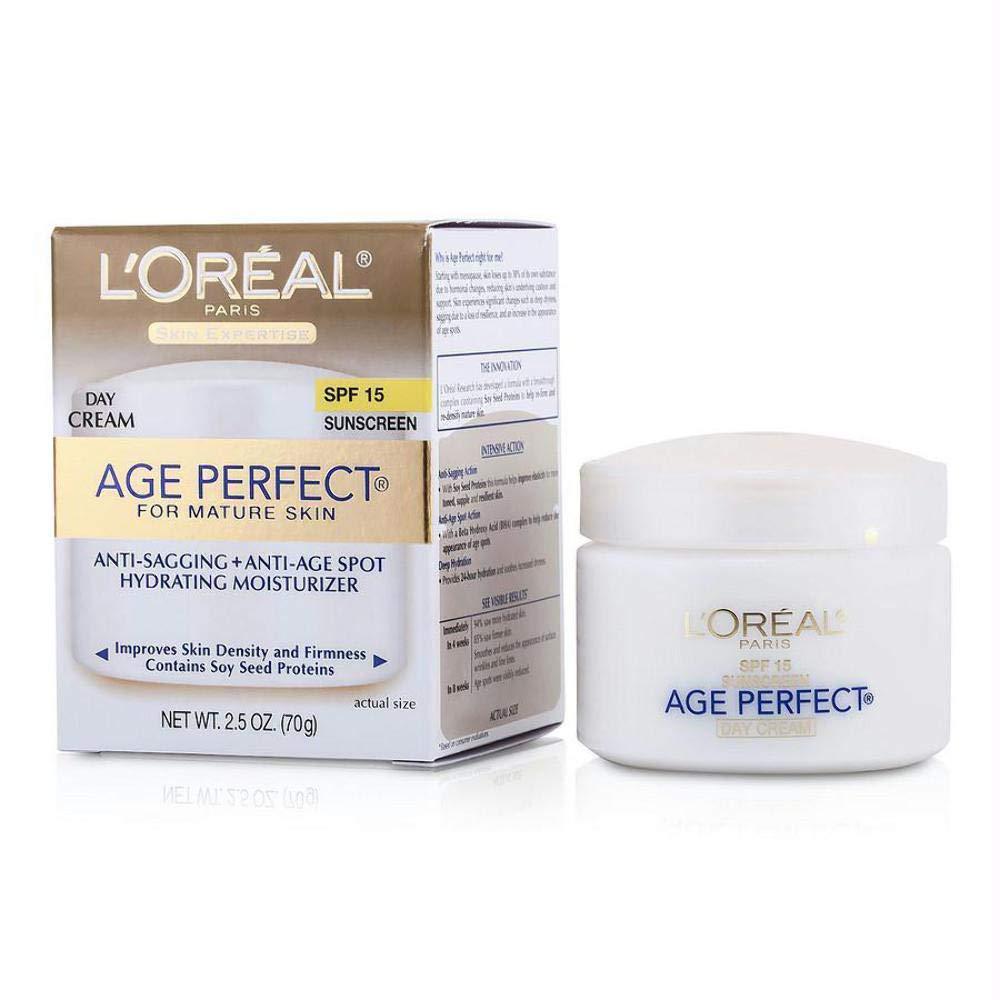 It is formulated especially for the elders aged over 50 and helps to fight dark spots, surface wrinkles, and aging lines. It is formulated with safe ingredients including Soy Seed Proteins, beta hydroxyl acid (BHA). These ingredients make it a three in one cream as they help firm skin, even skin tone and reduce the appearance of dark spots as well as wrinkles. Even though it is specially formulated for elders, so it is safe to use for young people as well. You could start seeing results within 1-2 weeks.
Its price on Amazon is $19.29 (3.4 Oz)
Retinol Correxion Max Daily Hydration Crème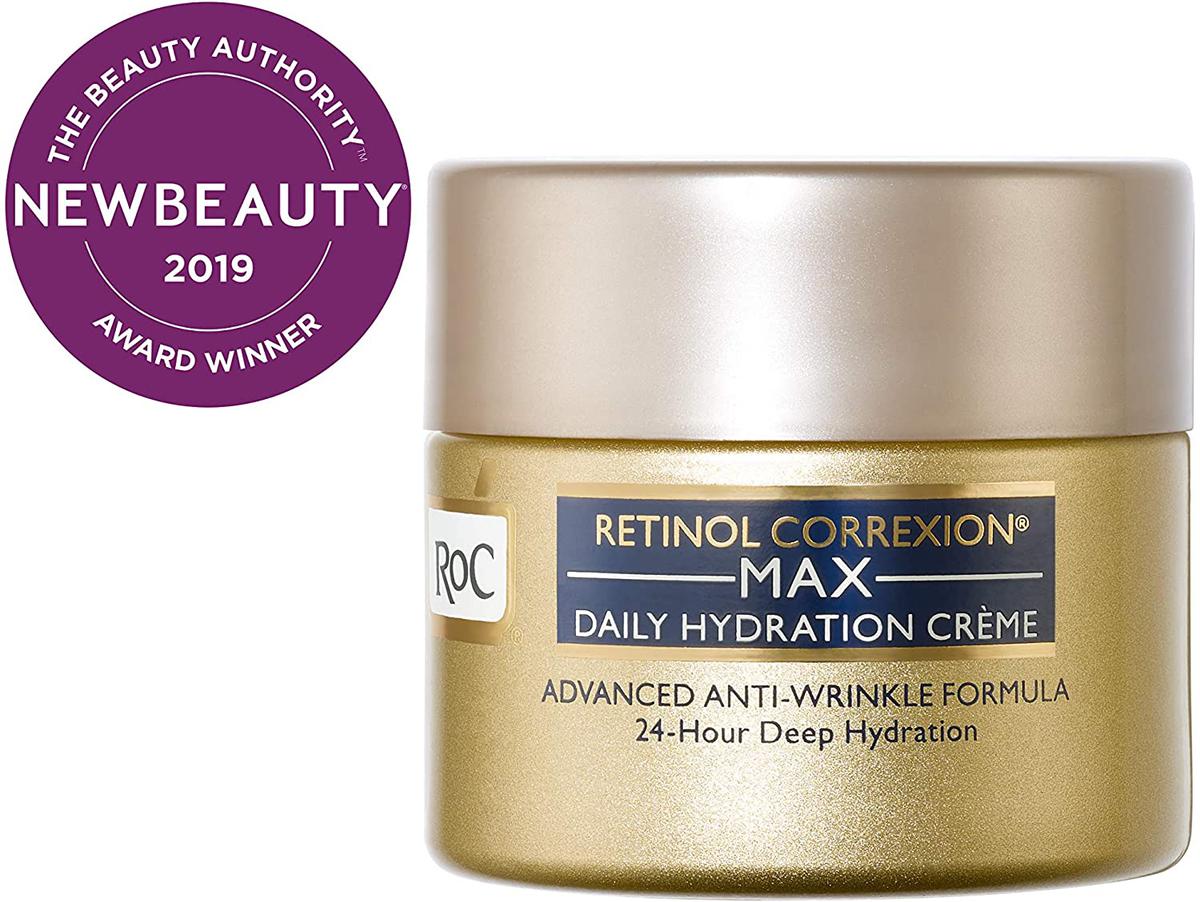 If wrinkles and dark spots on face are bothering you, then this is a perfect choice. It contains Hyaluronic acid hydrates that smoothen the skin by moisturizing it deeply. Unlike many harmful creams present in the market, its non-comedogenic formula does not clog pores. Instead, it lets the dead skin cells shed for fresh-looking skin.
The retinol moisturizer reduces wrinkles within one week and reduces the signs of dark spots and deep wrinkles with continued use for over 8 weeks.
Its price on Amazon is $24.99. (Discounted price: $17.45, 1.7 oz)
ALGENIST Overnight Restorative Cream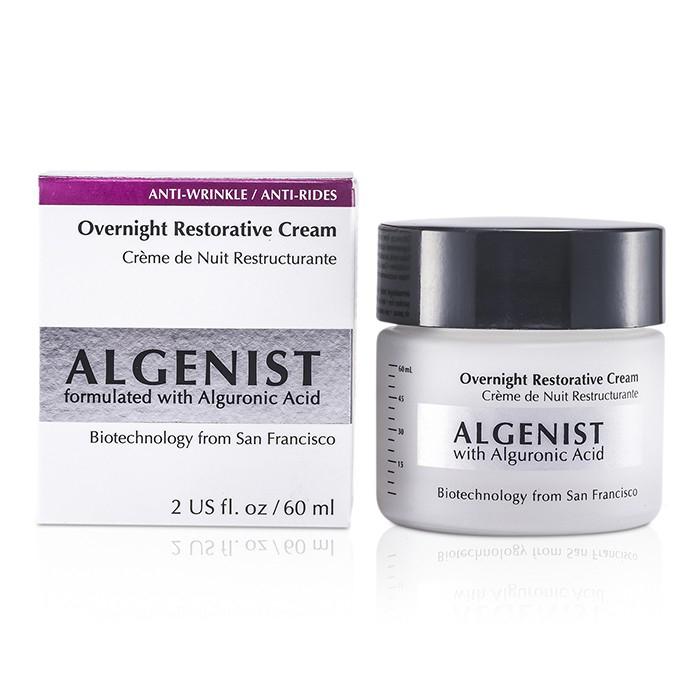 It is advisable to apply the face cream before sleeping for fresh-looking skin. Its effective ingredients, including Hydrogenated Vegetable Oil, Algae Extract, and Shea Butter renews and rejuvenates skin by restoring its texture, radiance, and density. You would feel a positive change within 10 days. However, restoring the skin's thickness and look may take up to 4 weeks.
Its price on Amazon is $90.00. (Discounted price: $65.80, 2 Oz )
Sunday Riley Tidal Brightening Enzyme Water Cream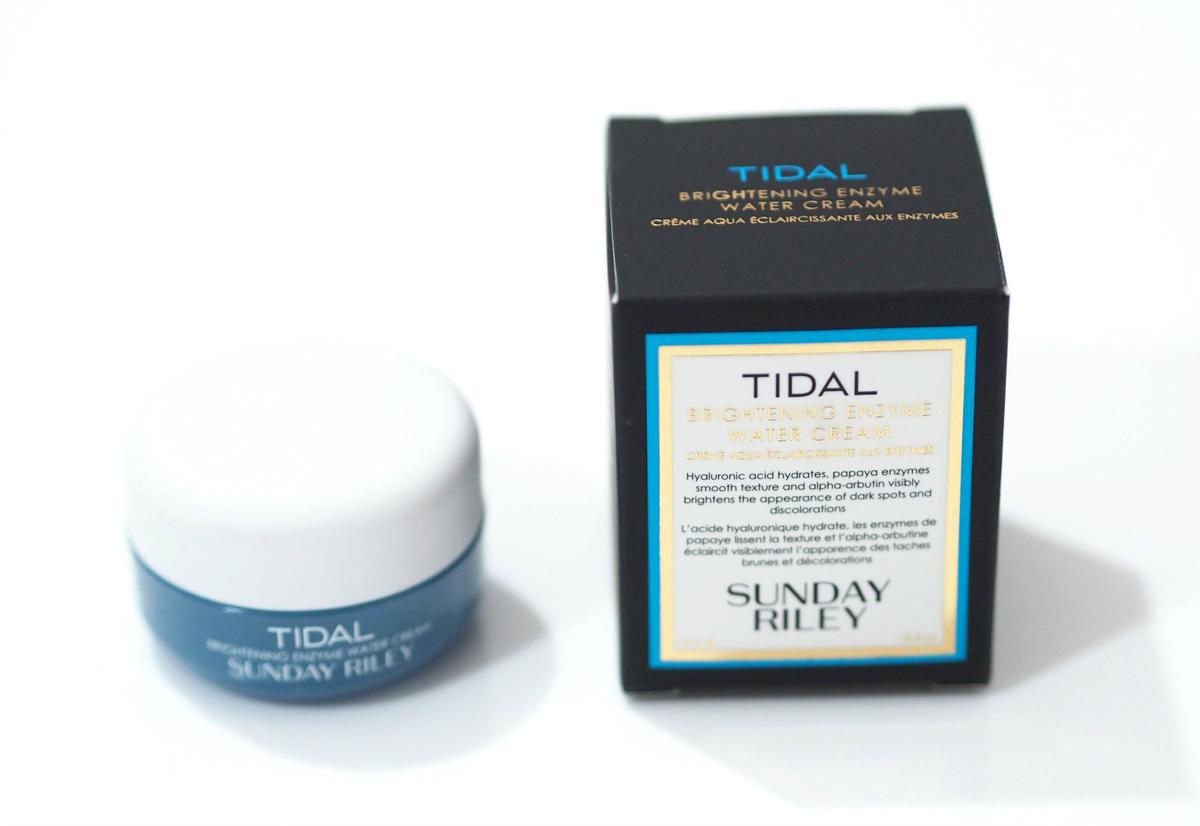 It is an advanced brightening and refining treatment. Highly Purified Alpha-Arbutin 1% and Papaya enzymes restore the original skin texture by vanishing the dark spots, therefore creating visibly brighter skin. Moreover, two forms of hyaluronic acid and tamarind extract improves skin moisturization. It is clinically proven to attain 68% increase in skin moisture within 15 minutes. You should apply it twice a day for rapid results. You could also use this product after makeup to seal in hydration and radiance.
Its price on Amazon is $104. (1.7 oz./ 50 mL)
Ambi Fade Cream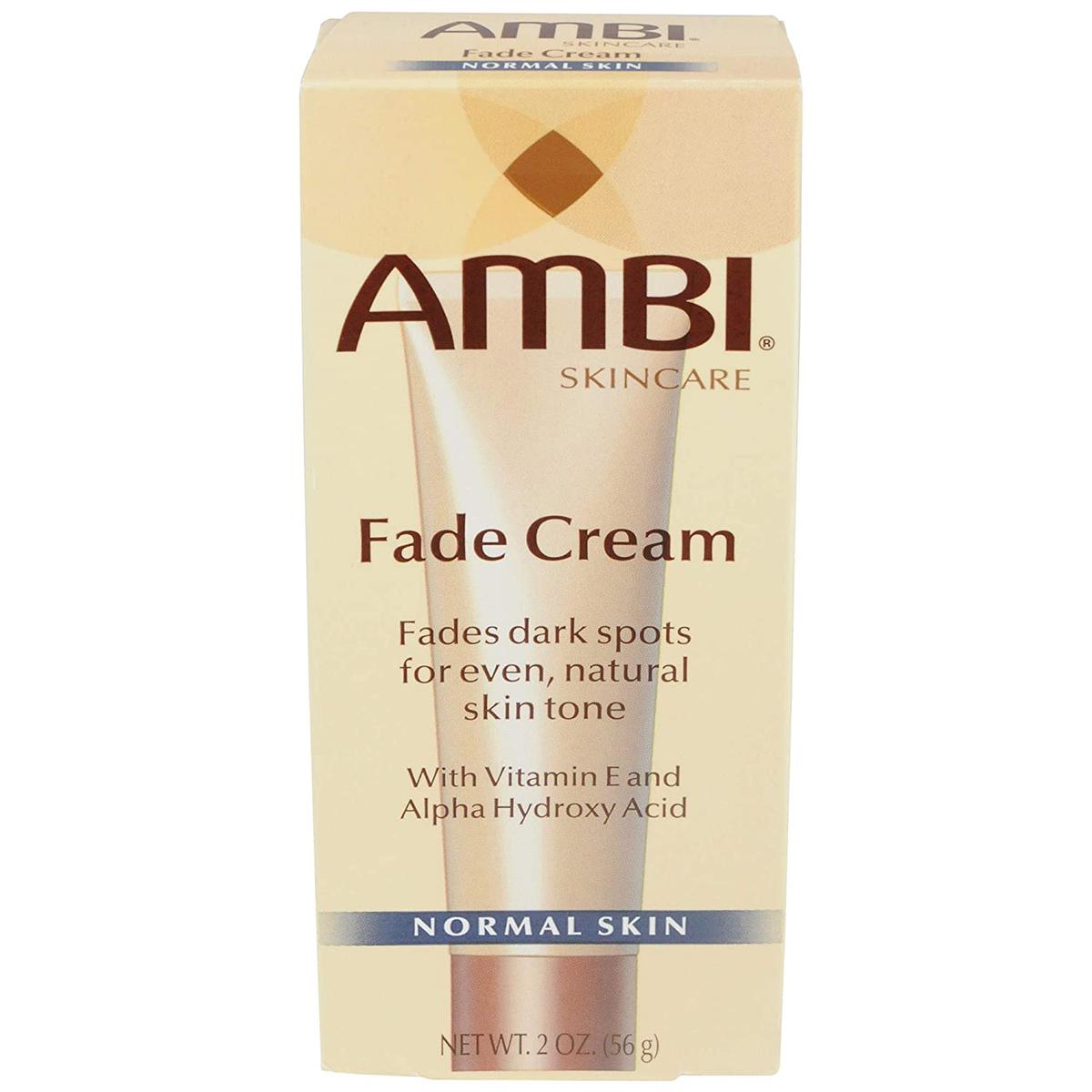 If you are low on budget and there is no urgency to diminish dark spots, then the Ambi Fade Cream is the one for you. It gradually fades dark areas. It is formulated specially to treat freckles, age, and liver spots as well as pigments in the skin. Along with Hydroquinone, Alpha Hydroxy Acid works as a catalyst and assists with skin enhancement. Apply a thin layer on dark spots twice daily.
Its price on Amazon is $4.73 (2 Oz)
Aveeno Positively Radiant Targeted Cream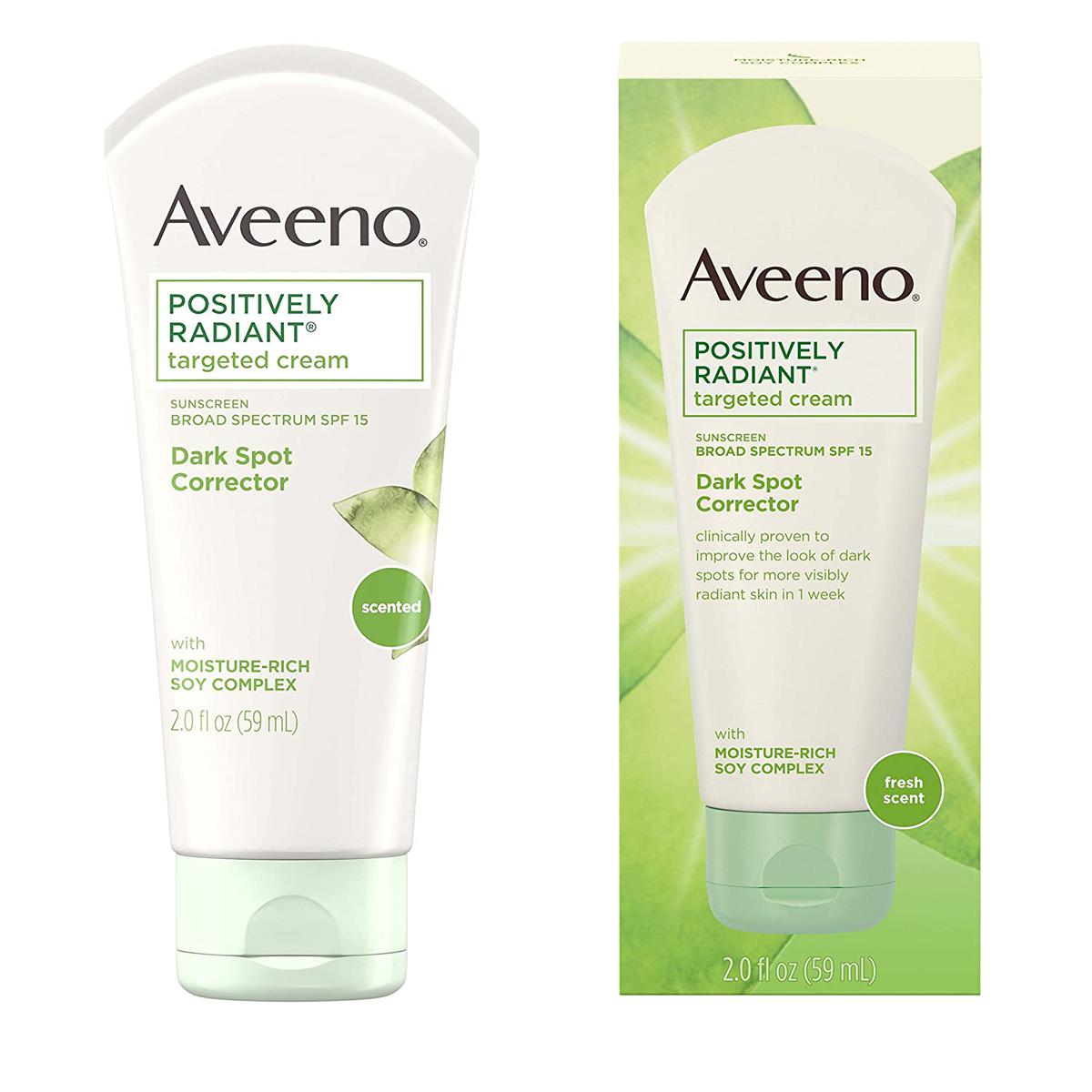 This product is considered as one of the best creams for dark spots on the face. Its ingredients include Broad Spectrum SPF 15 sunscreen, moisture-rich soy complex, and natural diffusers, which improve uneven skin tone and texture. Its non-comedogenic nature helps the skin to quickly absorb the product without clogging pores. Apply this cream in the morning and evening for best results. It is quite an affordable dark spot corrector, and you would start seeing noteworthy results after applying it for a week twice a day evenly to the face.
Its price on Amazon is $9.80 ( 2.0 fl. oz)
REN Bio Retinoid Anti-Ageing Cream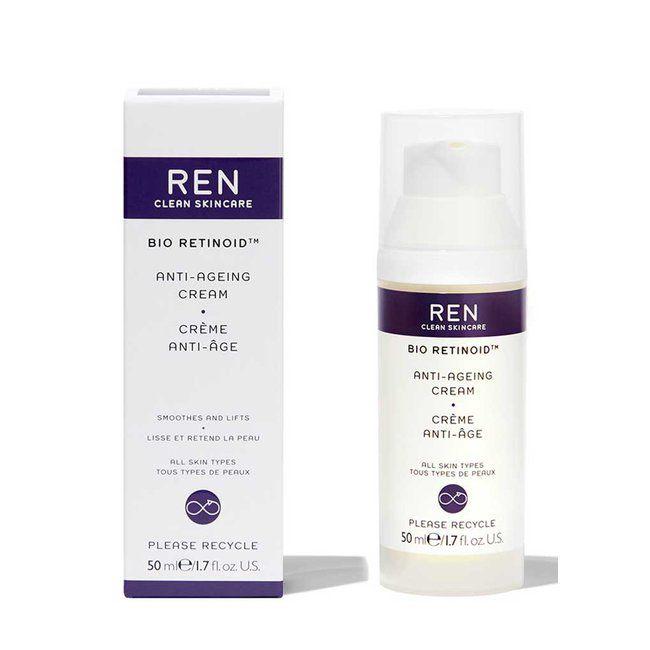 It is enriched with vitamin A (retinoids), which is crucial in the production of new skin cells. This natural flower extract treatment helps to repair damaged cells without creating redness and irritation. Plant-based bakuchiol stimulates collagen production, which dramatically fades fine lines, wrinkles, and dark spots. Moreover, hydrocolloids from microalgae minimize signs of aging by combating sagginess.
You should apply it twice a day after cleansing your face gently. In the morning, apply it on its own. To enhance effectiveness, in the evening, apply bio retinoid anti-aging concentrate first, and then use the cream.
Its price on Amazon is $69 (1.7 Fluid Ounce)
Avalon Organics Intense Defense With Vitamin C Renewal Cream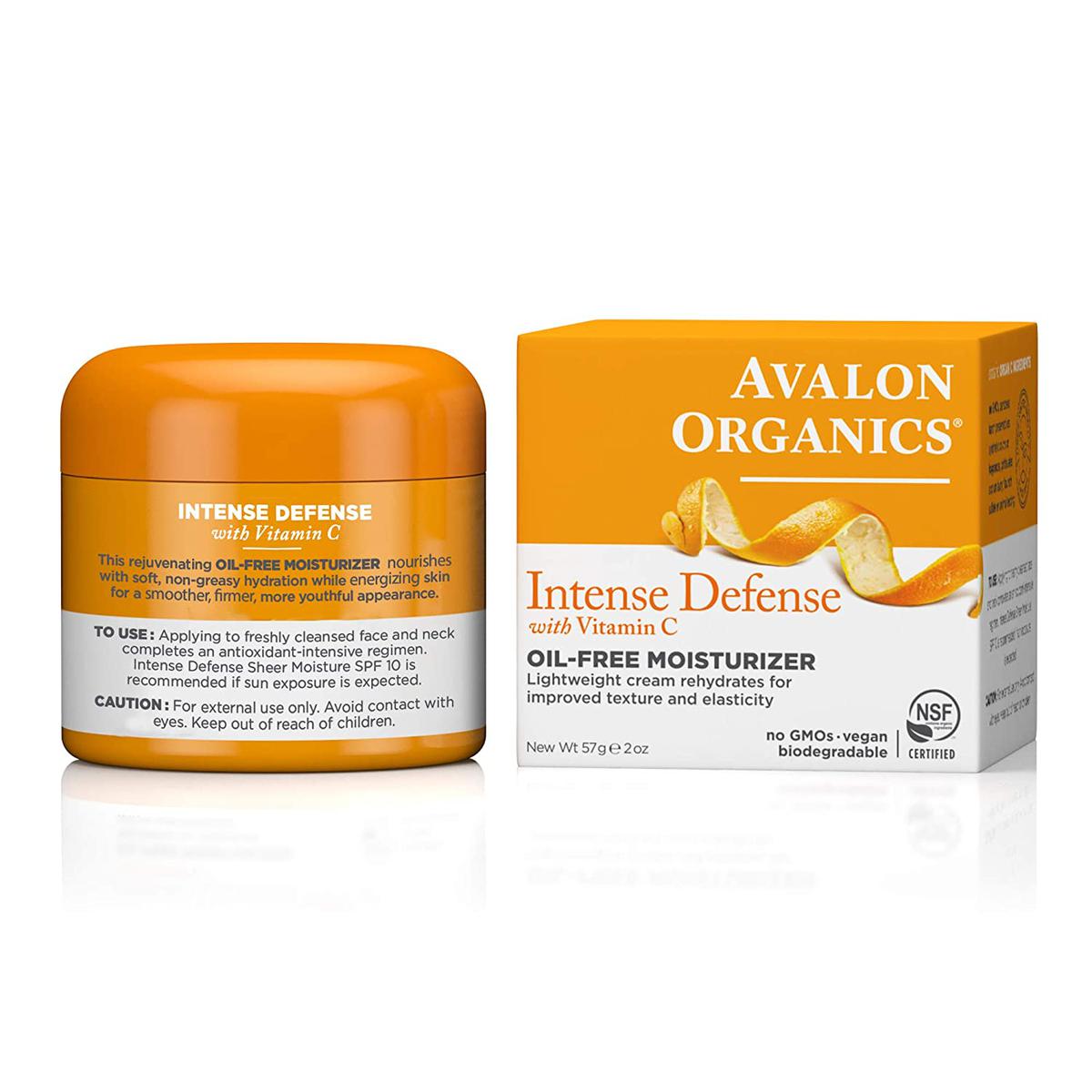 The name says it all. This product is rich in Vitamin C, which helps the skin's natural regeneration process and banishes discoloration. Its continued use strengthens the skin and leads towards vanishing dark spots. For better results, cleanse your face and apply it twice a day - in the morning and before going to bed. You could also wear it under makeup.
Its price on Amazon is $20.37 (2 oz)
CONCLUSION
So, have you picked out the best cream for dark spots from the creams listed above? Skin discoloration does not happen rapidly; likewise, it takes time to fade dark spots. However, some creams start giving good results within a week, and others take more time. Choose the one that serves your needs and fits your budget. You would get amazing results and good luck!