With the start of 2021 also comes the hope that the world will soon return to normal. After all, the worst has passed. The invention and distribution of the vaccine for COVID-19 at the start of this year makes the opportunity to go outside and see other people plausible again in the near future.
For fashionistas around the world, this means they'll get to show off their new outfits and styles soon. If you're one of them, you might find yourself itching to update your wardrobe and plan cool new outfits. But before you start shopping, you might find yourself wondering about this year's trend. Curious?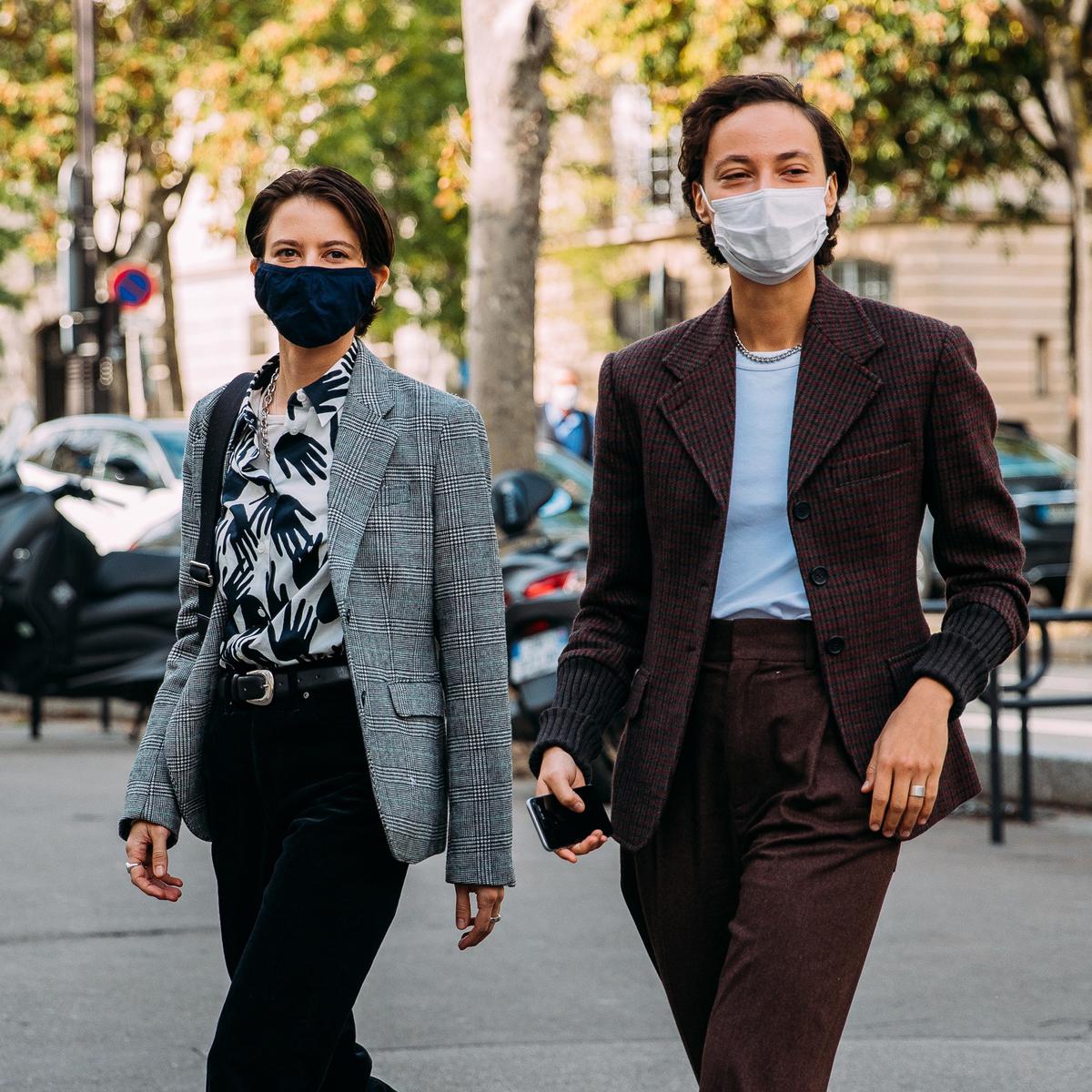 Fashion trend in 2021 is all about classic fashion with a touch of modernity. Inspired by a group of celebrities, Instagram influencers, and runways, you can expect to see a resurgence of vintage 80s and 90s fashion, layered outfits, along with bold and oversized accessories. Need more fashion inspiration for 2021? Read on to get the full rundown on 2021 fashion trends and fashionable outfit ideas.
Explore New 2021 Outfit Ideas
The main key this year is to add interesting twists to classic styles and outfit inspirations. It means lots of layering and accessories to add your personal flair. Also, try experimenting with more colorful garments and pops of colors into your daily outfits to avoid creating a drab ensemble. To help you visualize the 2021 fashion trend, here are some unique outfit ideas for this year.
Turtleneck + Jumpsuit + Black boots = Simplistic warmth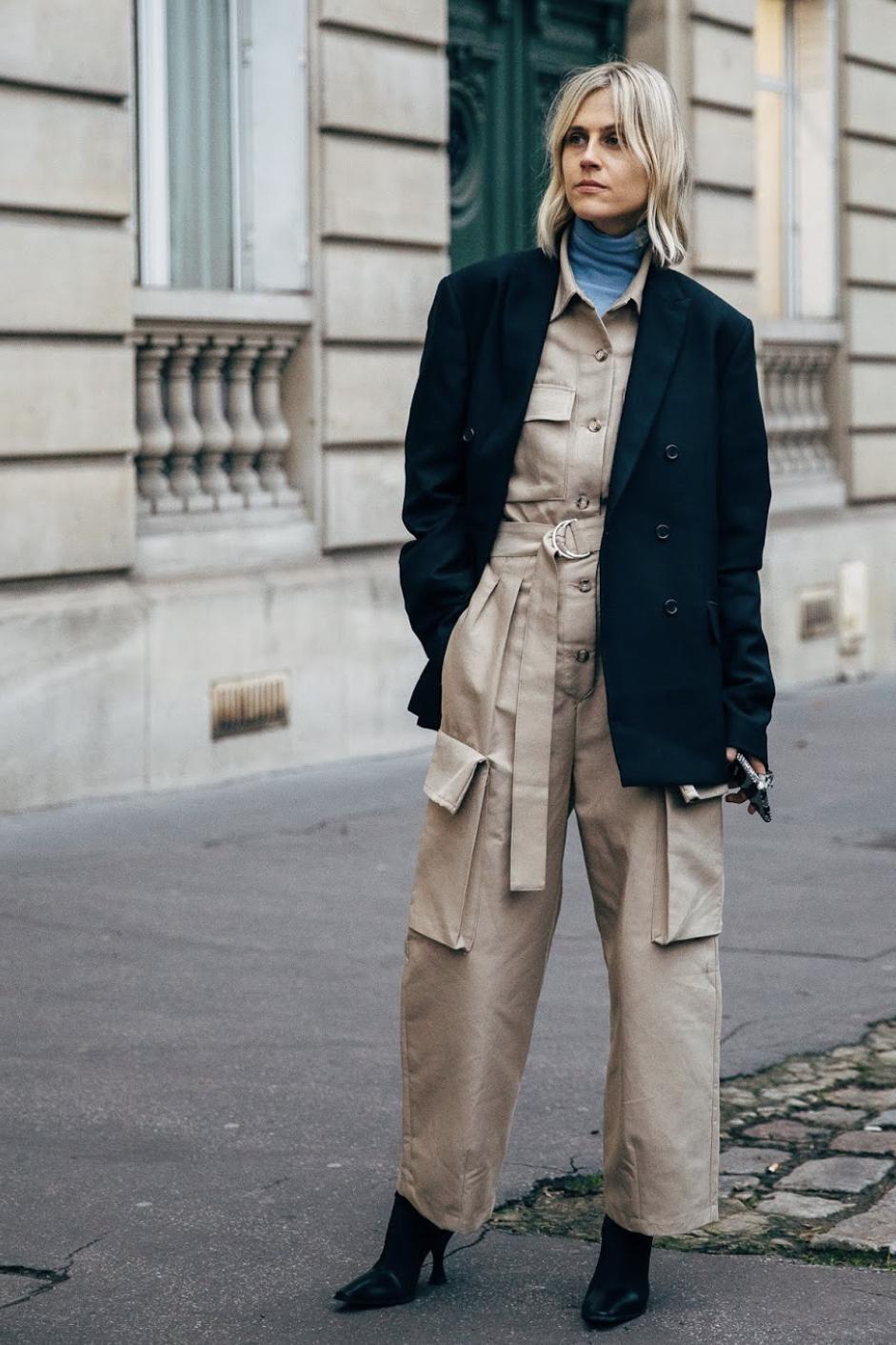 Beat the cold at the start of the year with this warm yet stylish outfit. A bright turtleneck paired with a cream or light camel jumpsuit looks uber-chic and feels absolutely cozy and warm. The black leather boots add a modern touch that's still in tune with the classic styling of the outfit. Every piece of this outfit is easy and quick to put on, making it the perfect outfit for busy mornings.
Leather jacket + Designer top + Jeans = Sophisticated biker-inspired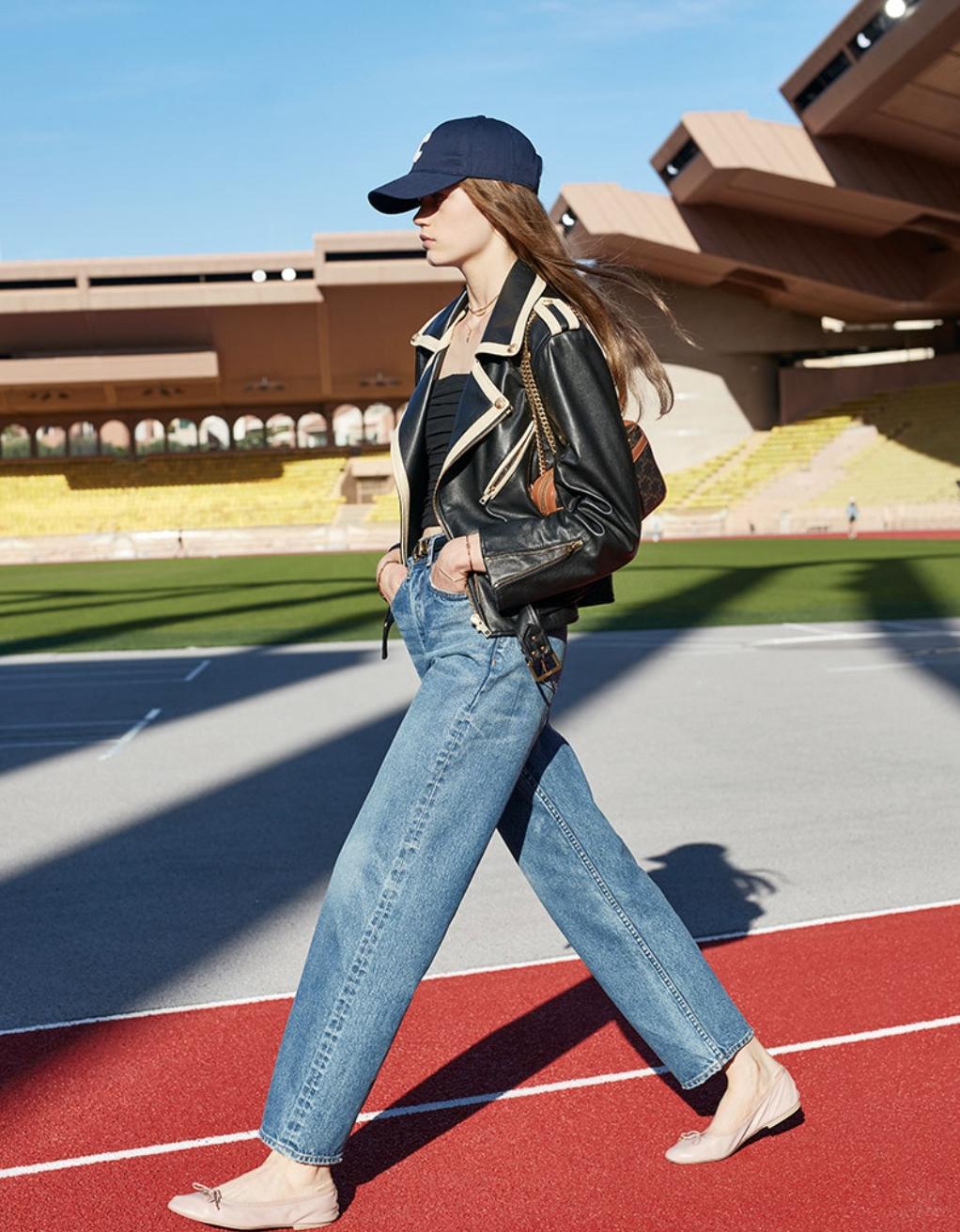 You can never go wrong with jeans; they're versatile and always in style. Whether you prefer them skinny or baggy, jeans will be your best friend this year. This androgynous outfit pairs a pair of skinny, light-washed jeans with a black designer top. The whole look is tied together with a sleek leather jacket, which adds a layer of warmth and coolness at the same time.
Denim jacket + Trench coat = Loose layers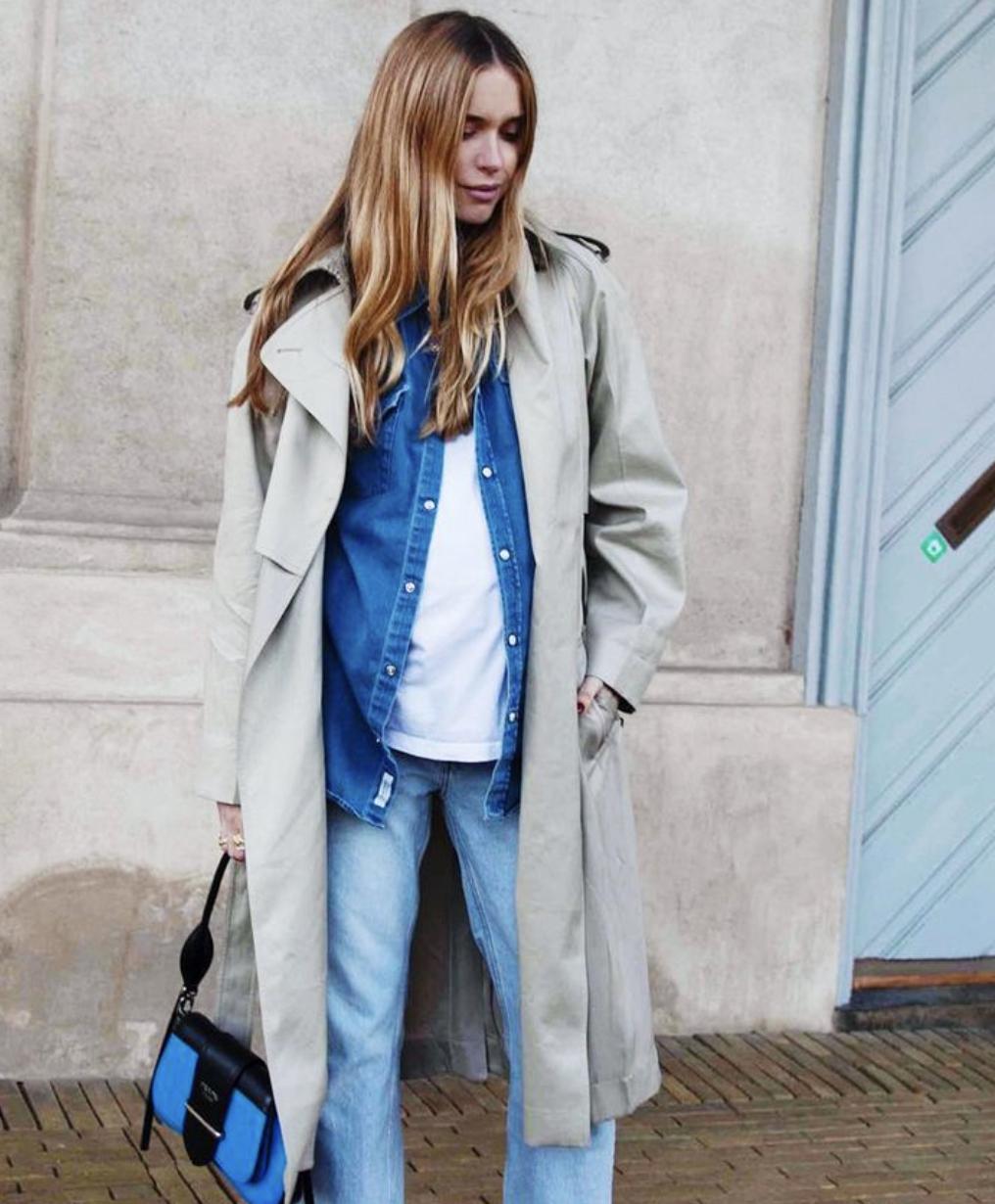 As mentioned earlier, layering is the hottest trend of 2021. So, what can be better than layering a jacket and a coat in one outfit? This outfit looks elegant and chic while also helping keep you warm and comfortable. The key in layering multiple coats and jackets together is to incorporate different lengths, colors, and textures to make the layers pop.
Cardigan + Denim skirt + Ankle sneakers = Spring energy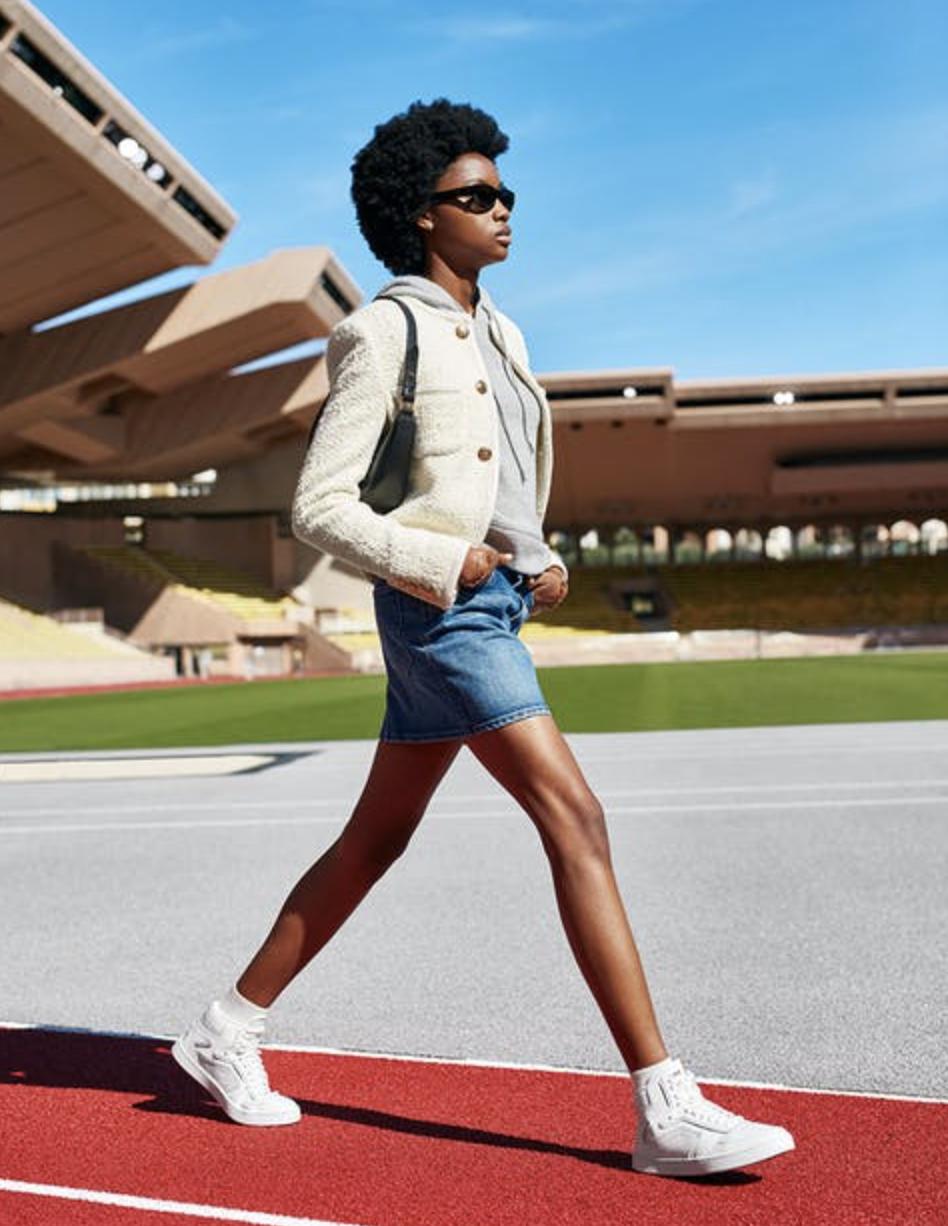 Sweet and versatile, cardigans are making a comeback and a must-have in 2021. This outfit consists of a mini denim skirt, sweatshirt layered with a cardigan, and a pair of ankle sneakers. With a simple color palette and a relaxed yet elegant silhouette, this is the perfect outfit to start the year with. The key to recreating this look is to add a splash of color, or tend to a designed top for a more sassy look.
Oversized blazer + Patterned shirt + High-waisted jeans = Vintage chic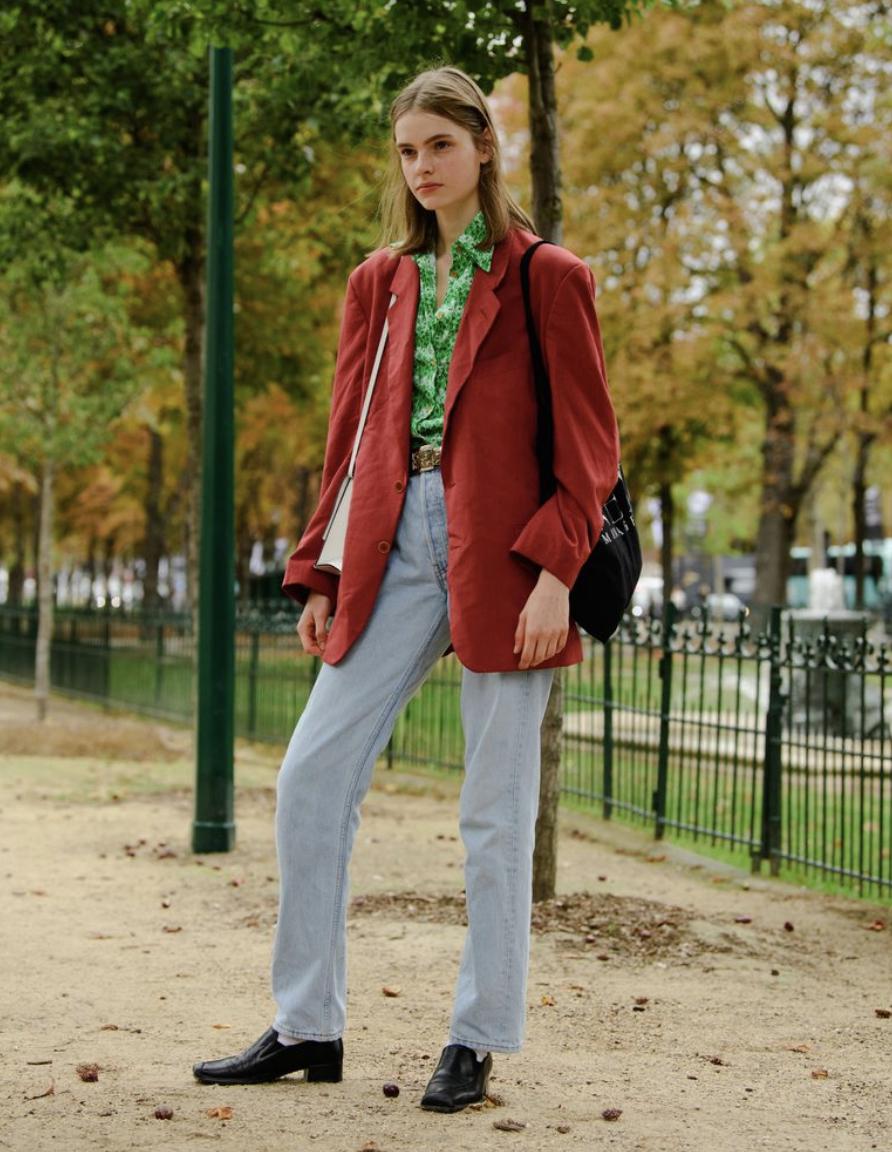 Tap into the 1980s with colorful patterned shirts, oversized blazers, and mom jeans. This 80s inspired outfit is all about fun color palettes and comfortable silhouettes. Just like in the picture, don't be afraid to play with clashing colors, such as green and red, in 2021. The key here is to own the outfit and wear it with confidence.
Glossy jacket + Summer party dress + Dr.Martens = Glitz and glam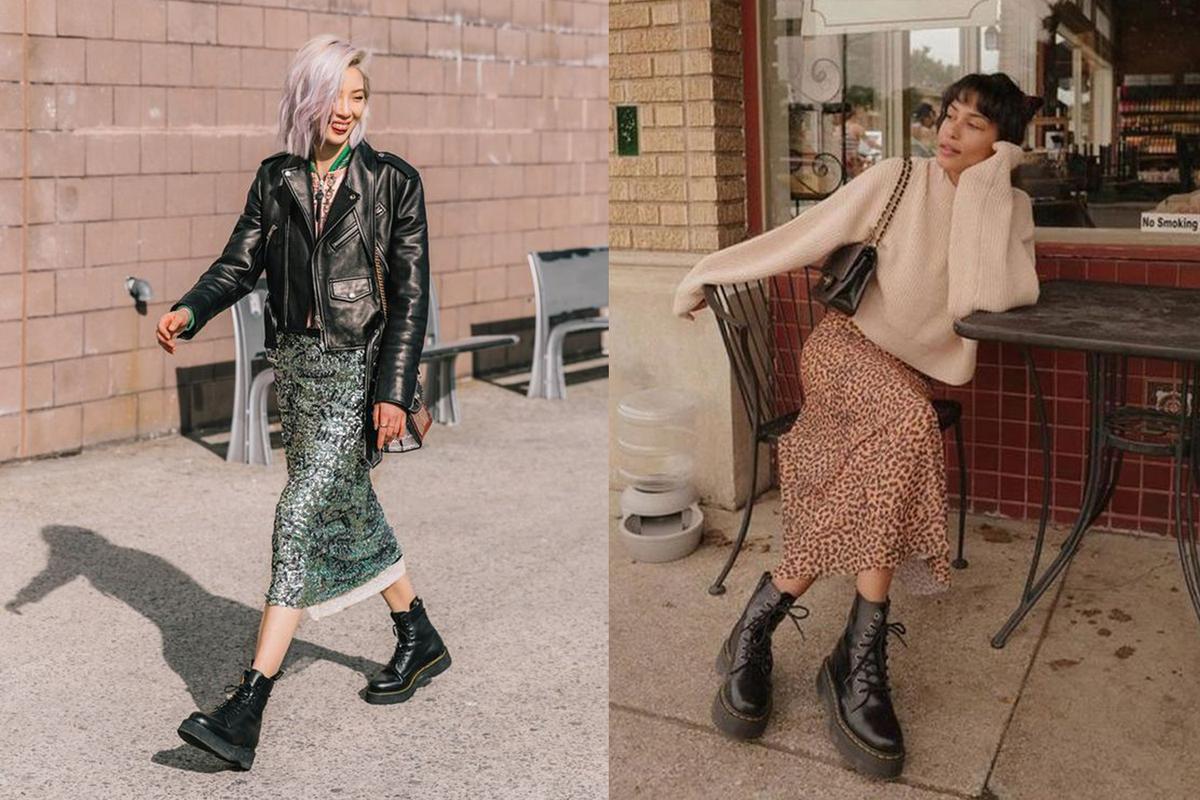 Perfect for when the weather warms up, this outfit brings the fun to the street. The bright party dress brings a playful vibe to your appearance while the glossy jacket help brings a layer of warmth and elegance to the outfit. Lastly, the iconic Dr. Martens boots tie the whole look together, making it look edgy and trendy.
Button-up shirt + Midi Dress + Sneakers = Graceful spring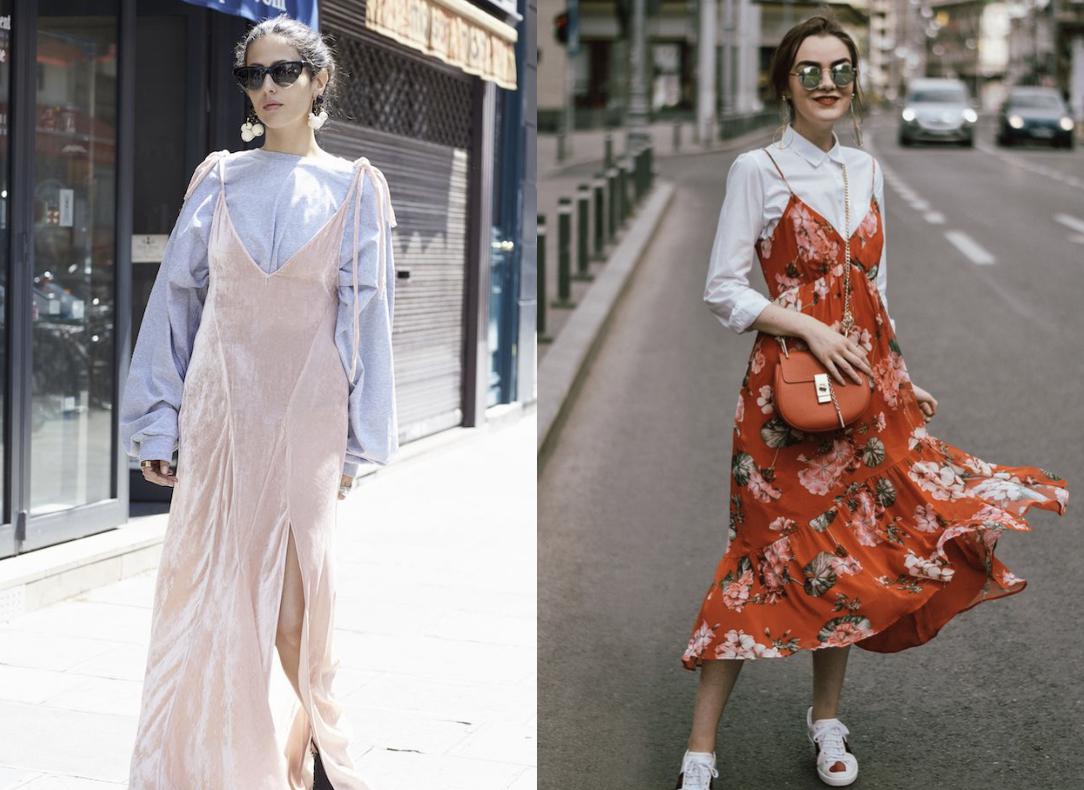 Here's another outfit inspiration for early spring. The bright floral midi dress captures the elegance of spring while the button-up shirt beneath it brings much-needed warmth against the chilly spring breeze. Another thing to note in this outfit is how flawlessly it applies the dress-and-sneakers trend. This combination is another hot trend in 2021 as it makes the outfit more practical without taking away its beauty.
Accessorize Your Outfit
No outfit is complete without a little bling. The perfect accessory can bring life and personality to an otherwise drab outfit. Interested in 2021 accessory trends? Here are some inspirations for you.
Novelty bags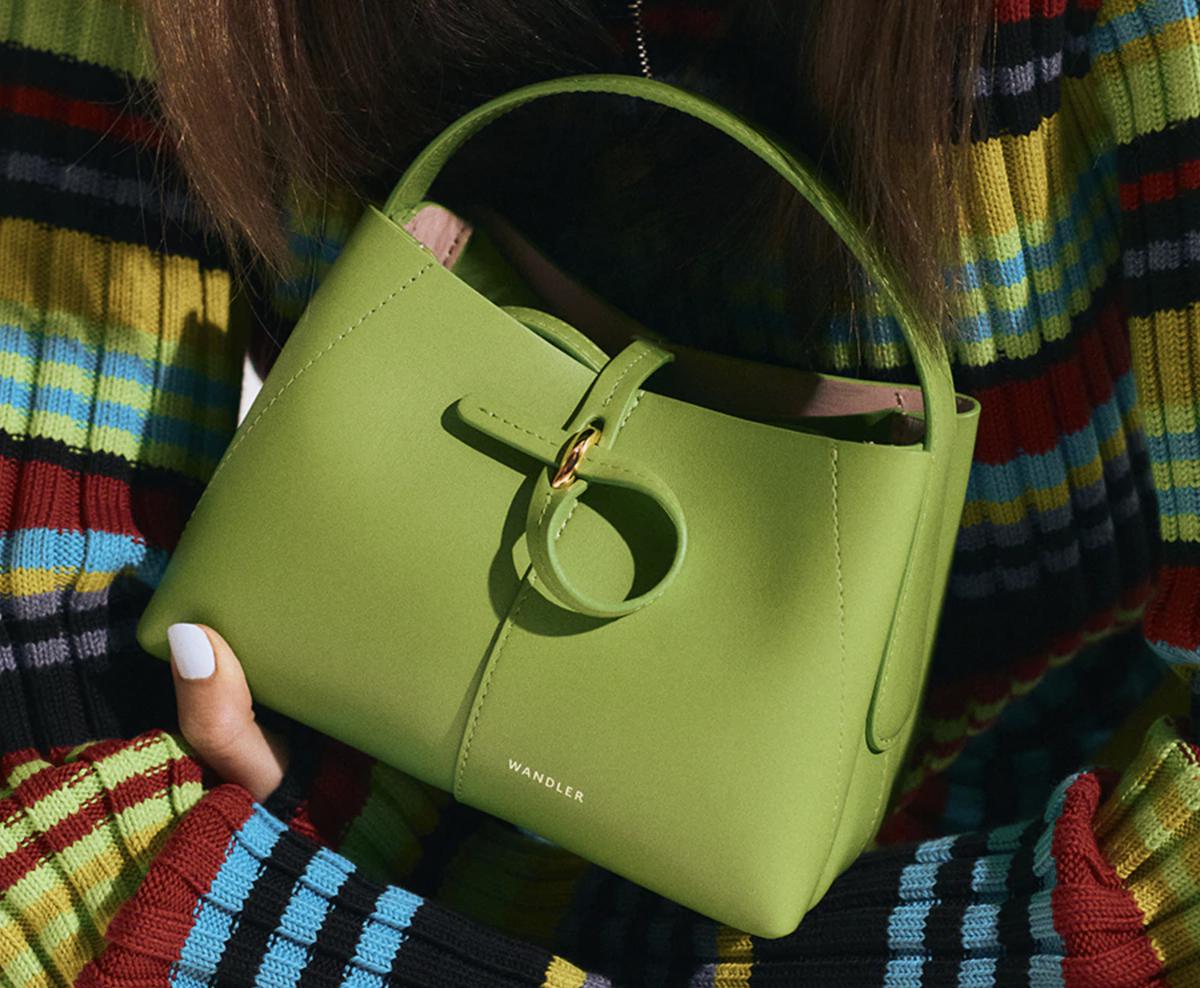 Say goodbye to boring black tote bags and hello to colorful novelty bags. The year 2021 is all about being bold and expressing yourself through your clothes, so make sure to get a bag that matches your vibe. Bright and eye-catching colors are trending, along with unique silhouettes and one-of-a-kind materials. Take a note from this rainbow beaded handbag.
Sunglasses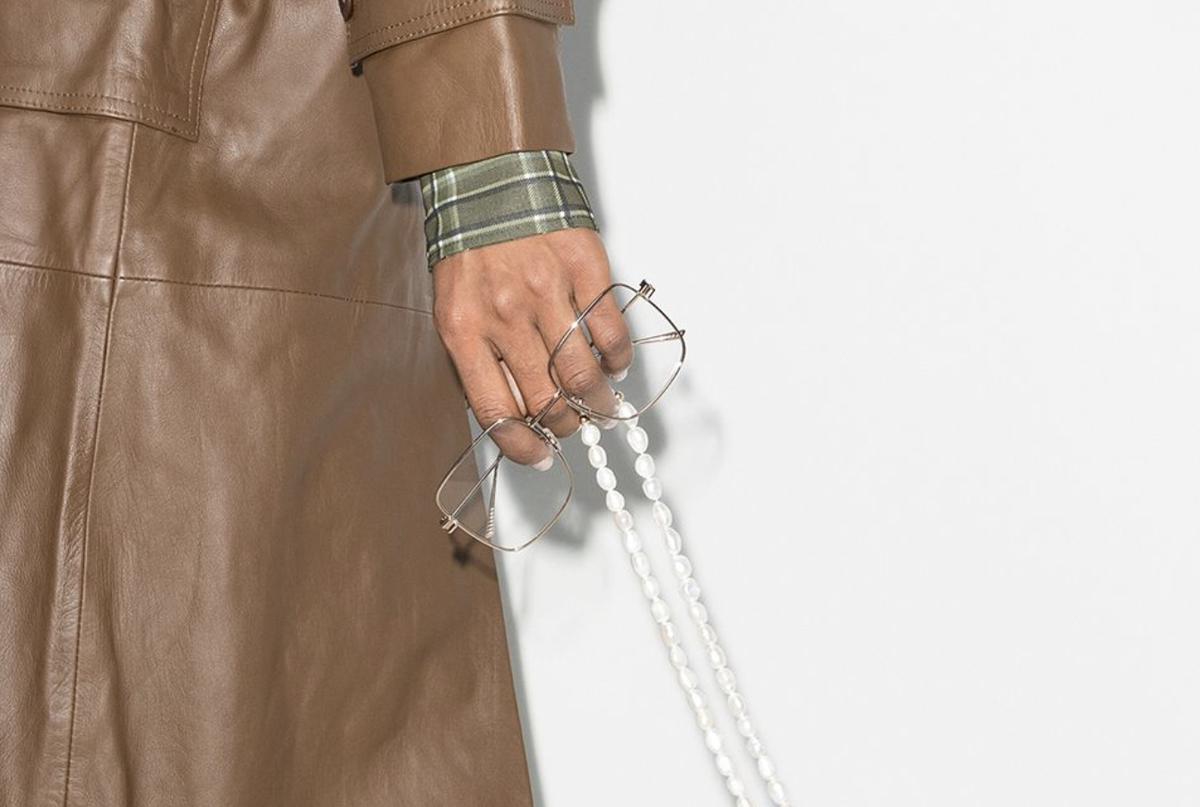 Add an air of mystery to your everyday look simply by incorporating sunglasses in your outfit. Sunglasses don't just look cool, they can also protect your eyes from harmful UV lights. Again, try to look for a unique sunglasses style that fits your personality.
Bold statement jewelry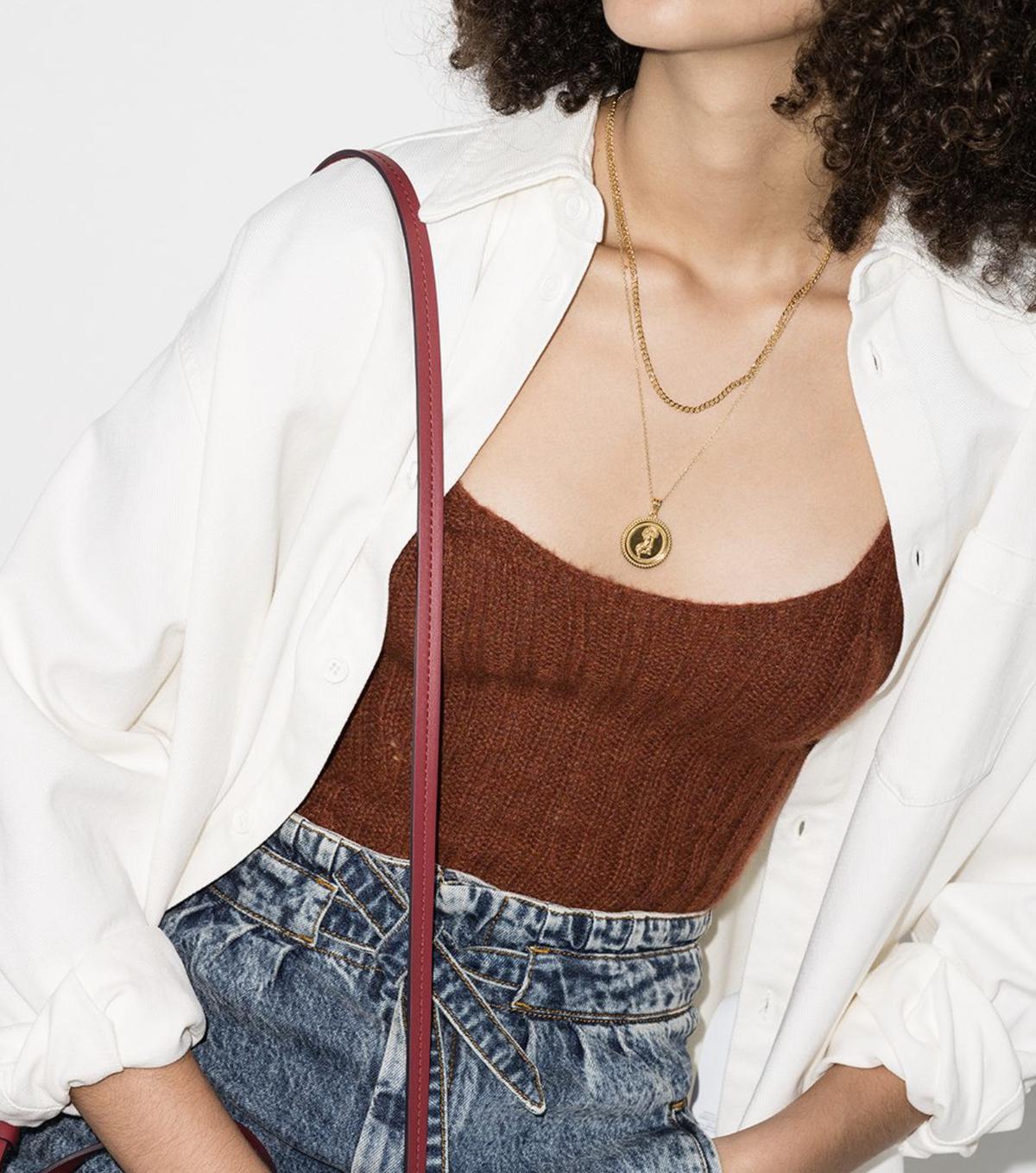 Start your year strong by making a statement through your outfit. Deck yourself with bold, oversized blings to make your outfit more fun. Chunky chains and hoops are in this year, so is colorful beaded jewelry. Or if you prefer a more timeless choice, try layering multiple pearl necklaces for an eye-catching yet elegant look.
Closing Thoughts
The best part about the classic fashion trend of 2021 is the fact that you can recycle your old, out-of-season clothes and wear them again this year. The fashion scene in 2021 also seems to be more inclusive when it comes to unique colors, patterns, and silhouettes. It encourages fashionistas everywhere to explore their own personal style and add their own twists to the current trend. To summarize, the fashion trend in 2021 is all about adding your own personal and modern twists to pre-existing styles.