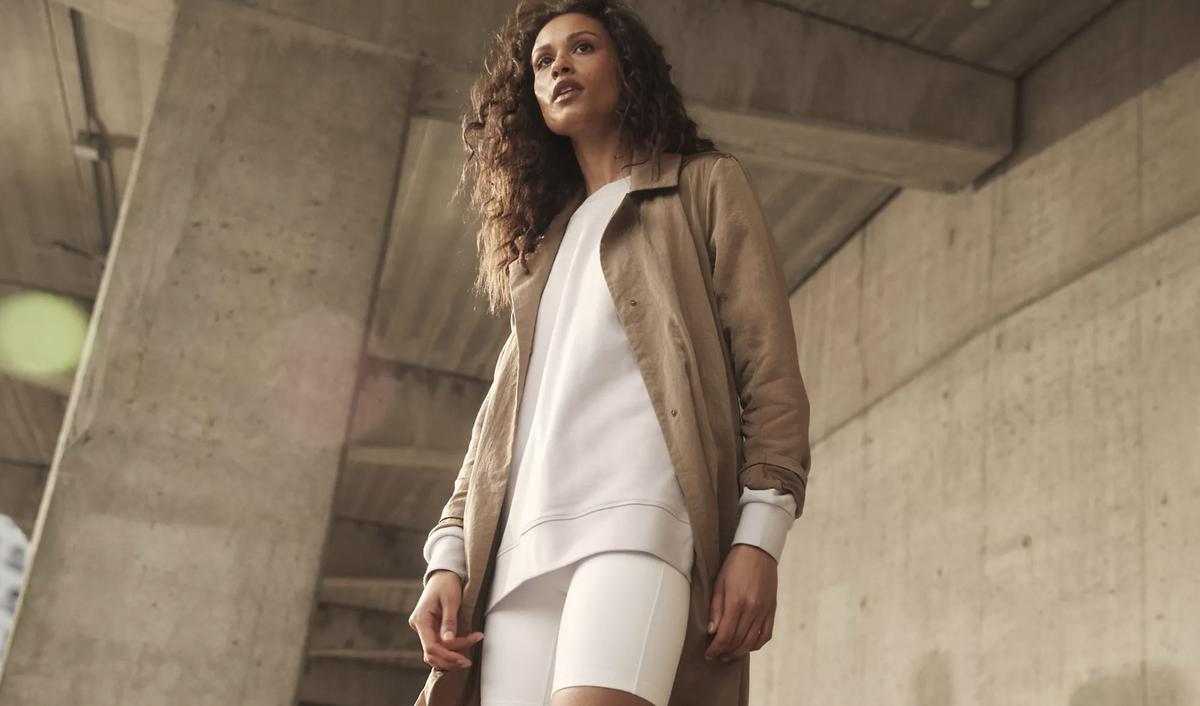 Outfit Designed For Training
Do you want the best quality while also taking care of yourself? Lululemon can be your smart choice. Our main priority is your best comfort because every woman deserves to pamper herself and be on the top trend even while doing her workout. You'll catch everyone's sight with these clothes because they're not just looking good, but also are fitting perfectly to your body and style.
So take a look at these few selected products!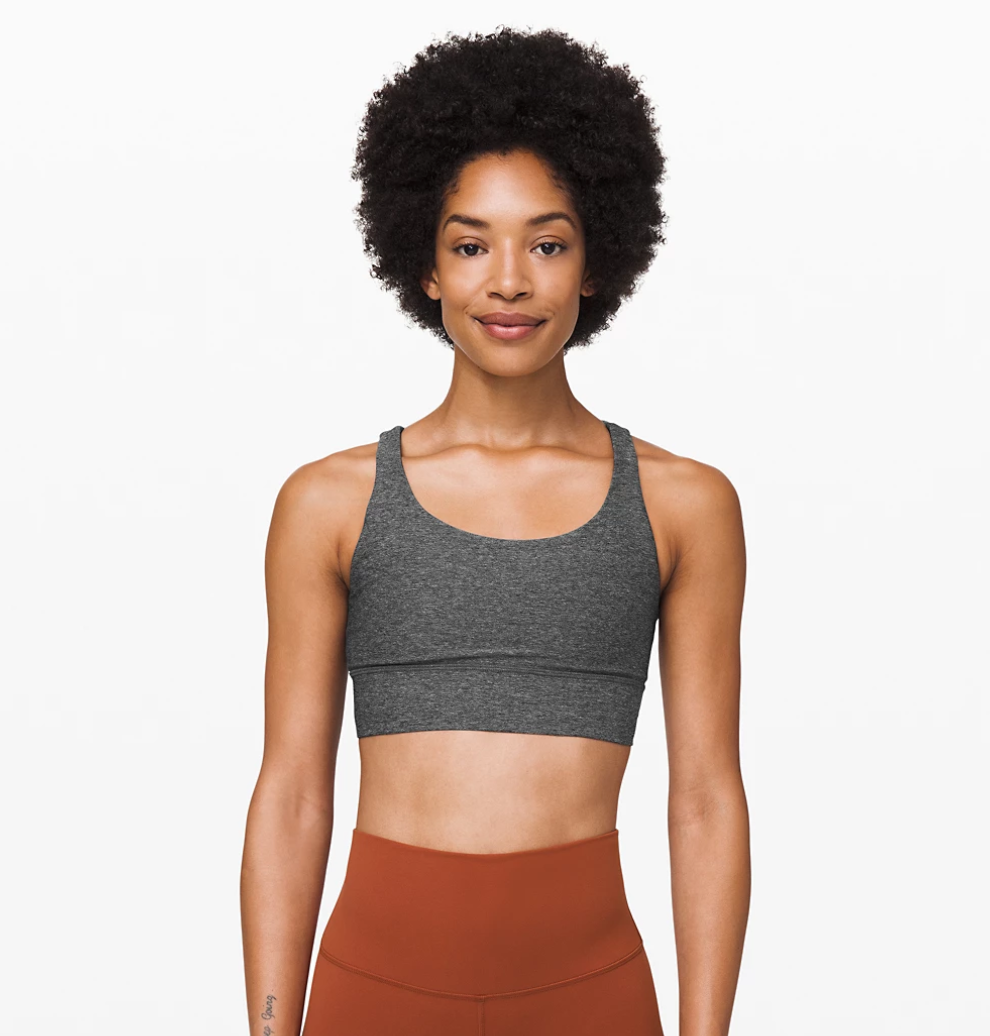 If you're looking for a nice looking sports bra, then take a look at this one, right…It's not only comfortable, but it also has back strap detailing which is one of the favorite parts of our customers. "The energy sports Bra, fits like a Glove. So supportive and fits great! Makes my boobies look a-m-a-z-i-n-g!!" In short, what most people like? - Supportive and comfortable while the tight strap can give you enough support and protect during workout.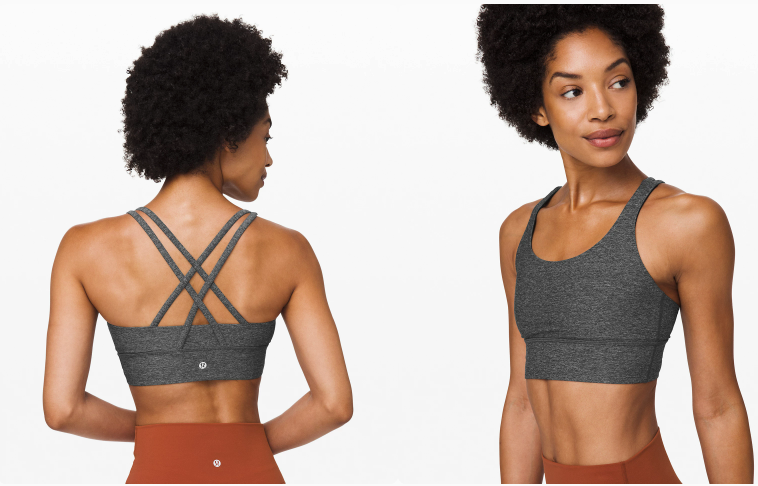 You probably don't feel very well after you sweat a little bit because it leaves spots on your clothes, but don't worry anymore because this bra is made up of a material that is sweat-wicking and breathable, so you'll feel comfy all the time while exercising.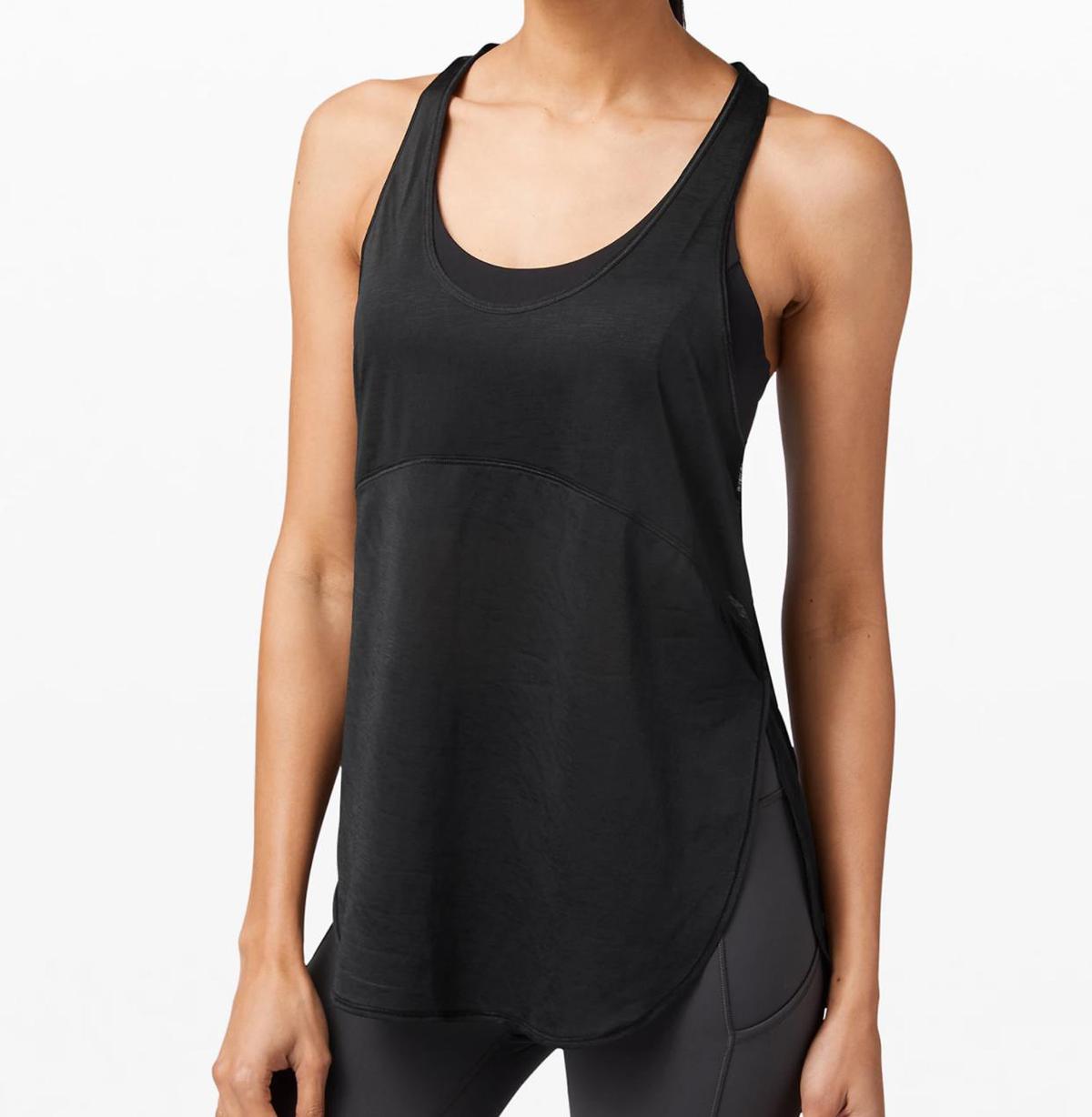 This Twist Around Tank comes with a built-in bra and is a really nice looking semi-sheer style. It comes with two colors - Classic and all-match Black; cozy and relaxing Iced Iris. The Twist Around Tank is made from 100% polyester and that's what makes it so breathable and fast drying.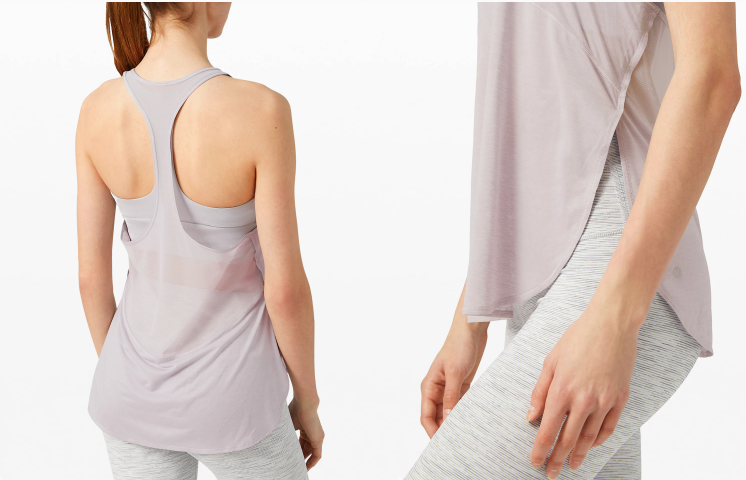 It doesn't feel well when your clothes are sticking to your body, and that's why we made this floating away from your body. Transparent in the back allows your skin to breathe on each side, so you'll feel fresh and enjoy your exercising or inadvertently show off your beautifully toned body! In other words, it fits with running and biking. "Love it! Light great color and extremely breathable."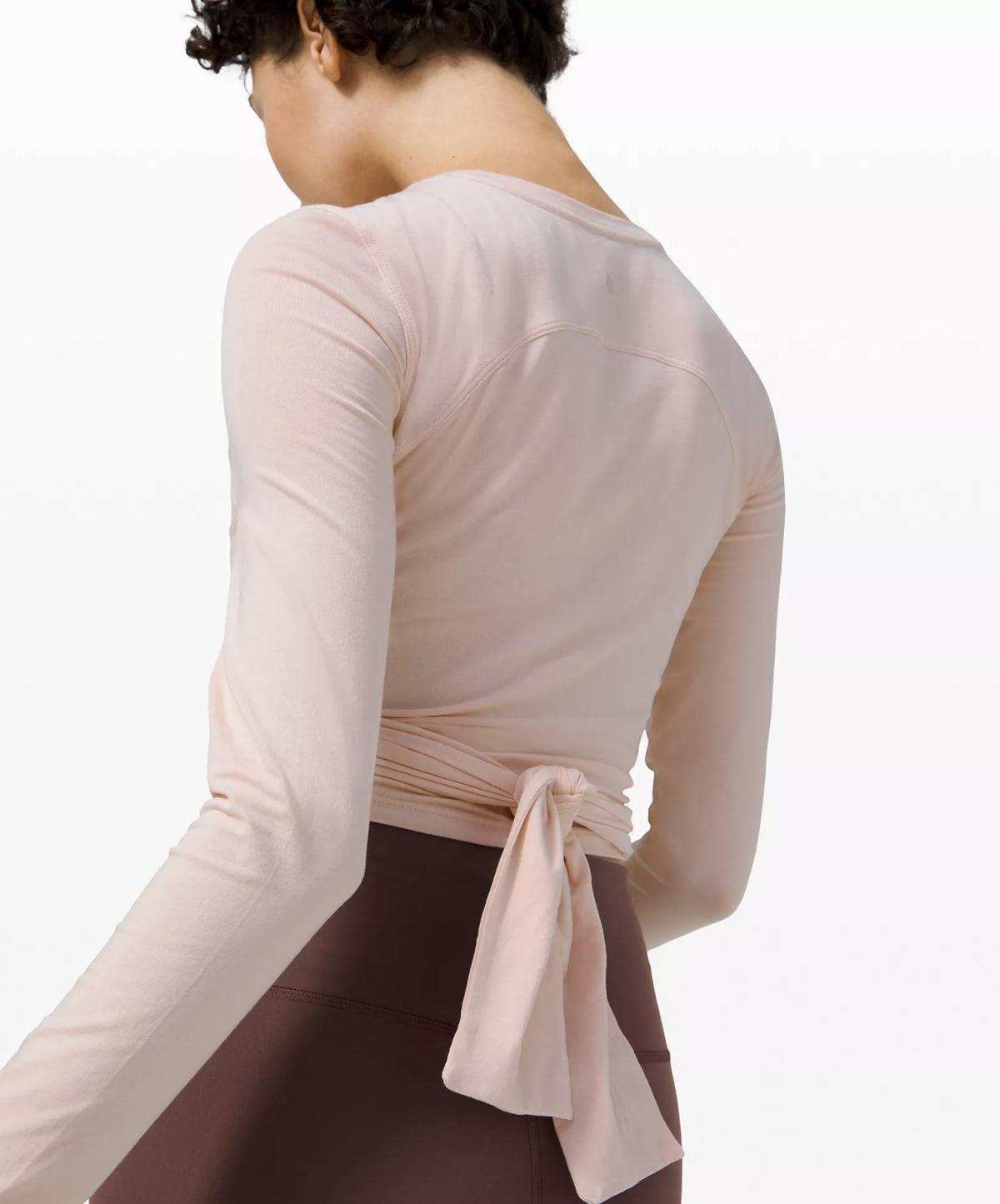 Made up of 92% Pima cotton, this long sleeve is very soft and stretchy. It is an amazing one that can give you both feelings like loose and slim because of the design of the knot in the back! It has a really stylish look, despite the fact, that it's designed for sports. However, you can wear this pullover anytime. Throw it on before or after a workout, or to wear for leisure activity, like shopping or brunch.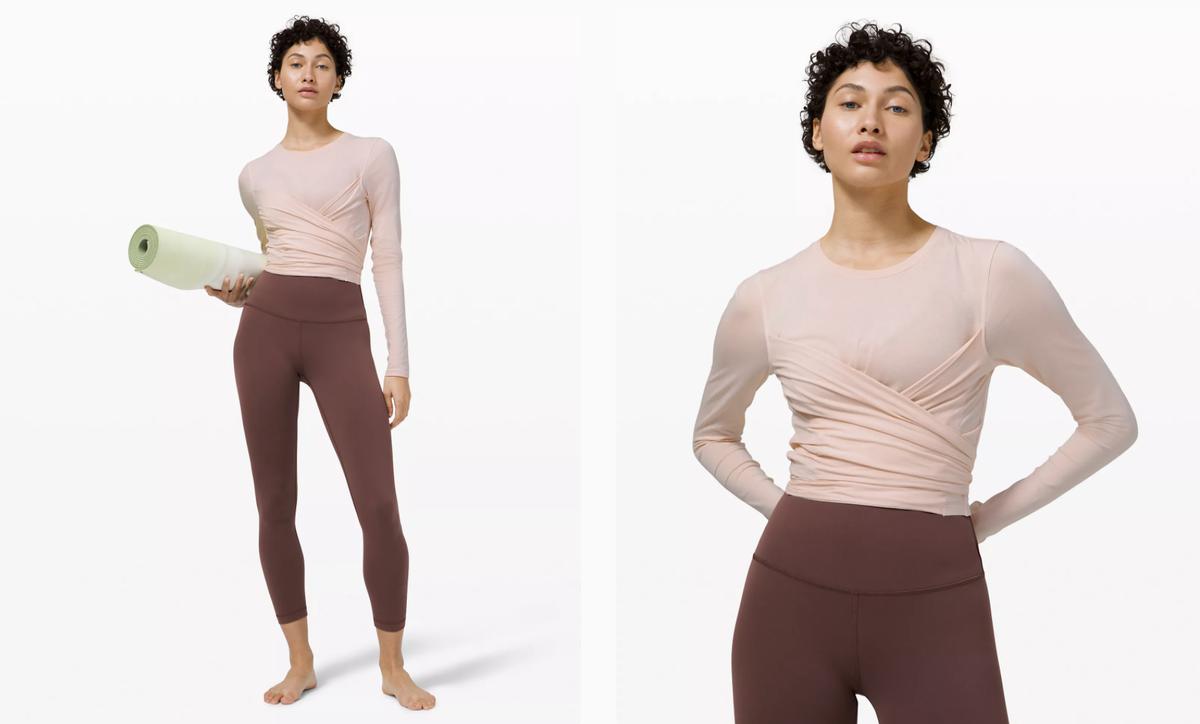 The naturally breathable will give you wonderful experience even on cloudy days. The cropped length perfectly pairs with a high-rise bottom. Its high-hip length and four-way stretch will gently suit your body. Wrap a cute knot in the back and enjoy the soft of the shirts - give yourself a hug.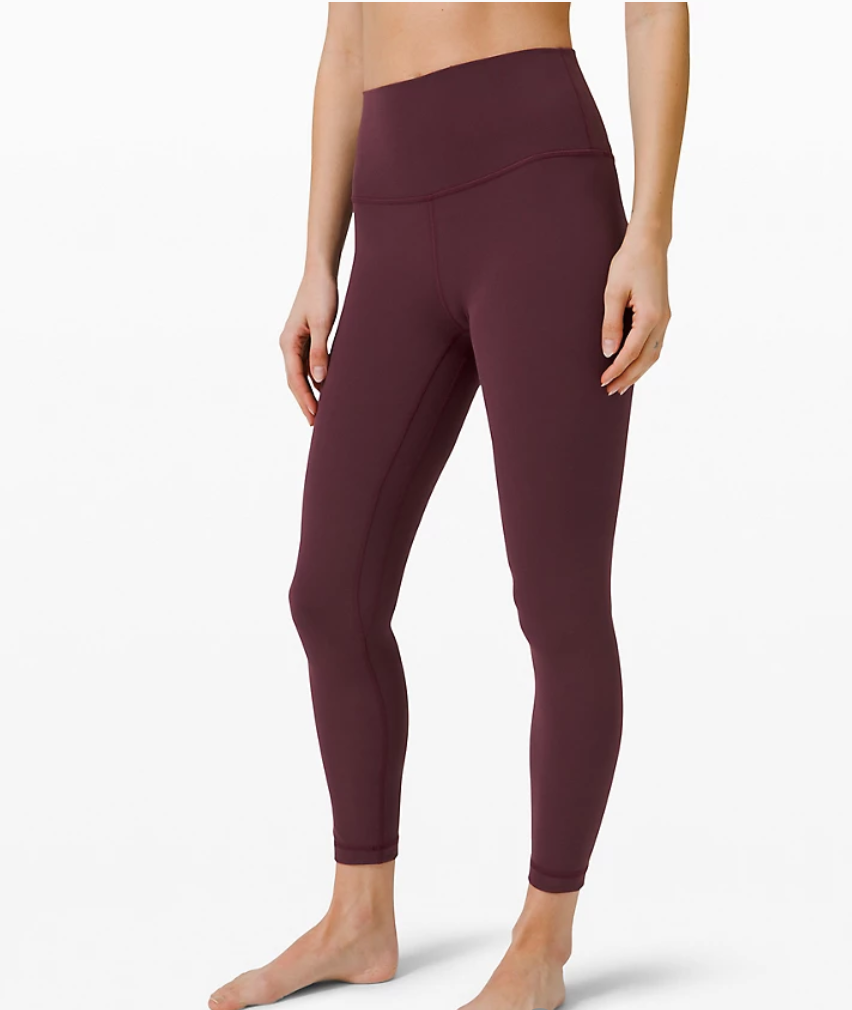 It feels great when you do some yoga exercises, but it's even better when your clothing feels like you wear nothing. It's essential to wear comfortable clothes when it comes to yoga, and that's why we made this buttery-soft Nulu™ fabric for extreme comfort. For stretch and shape retention it has also added Lycra® fibre, so your waistband lies flat. A hidden waistband pocket will help you to hold your key or tiny items you want to take with you.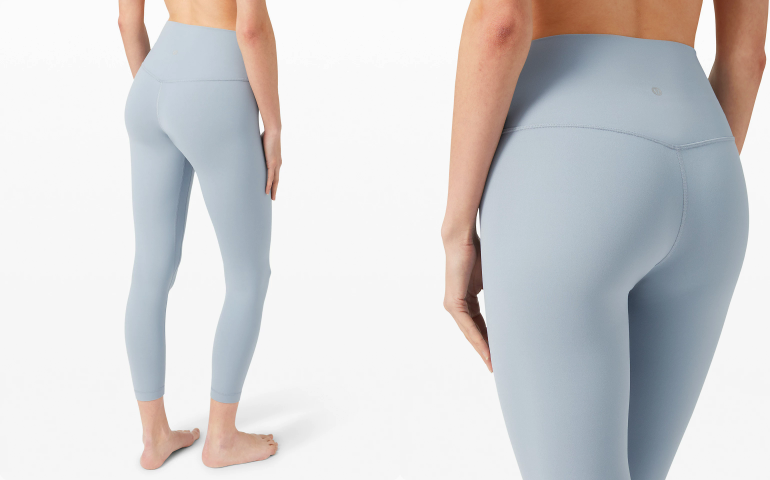 You don't have to worry about the style because you can choose from a huge variety of colors and length of Align pants collection. Just take time to look at which of them appeals to you the most.
This amazing extra high rise wide-leg design is so lightweight that you probably already felt the comfort. Like Align Pants, it used the same texture our favorite Nulu™ fabric, but the difference, as you can see these cropped tricks are designed for maximum comfort while doing yoga.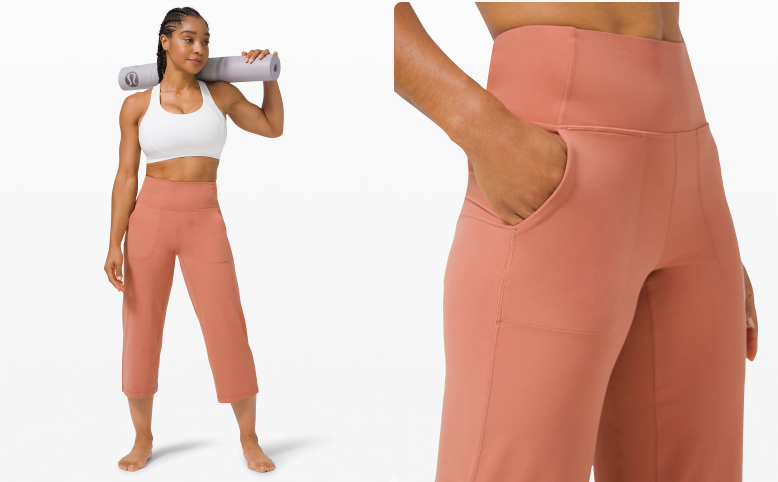 They're actually very cozy because of the softness of the fabric. The pants are elegant while staying comfy! "They are lightweight and great for lounging the house." Your body will feel great because they're not tight on the ankles but you get the tight butt and real comfort. The design of the pockets is very functional as well as a highlight of this pants. It comes with 5 colors, and all of them has very gentle looking.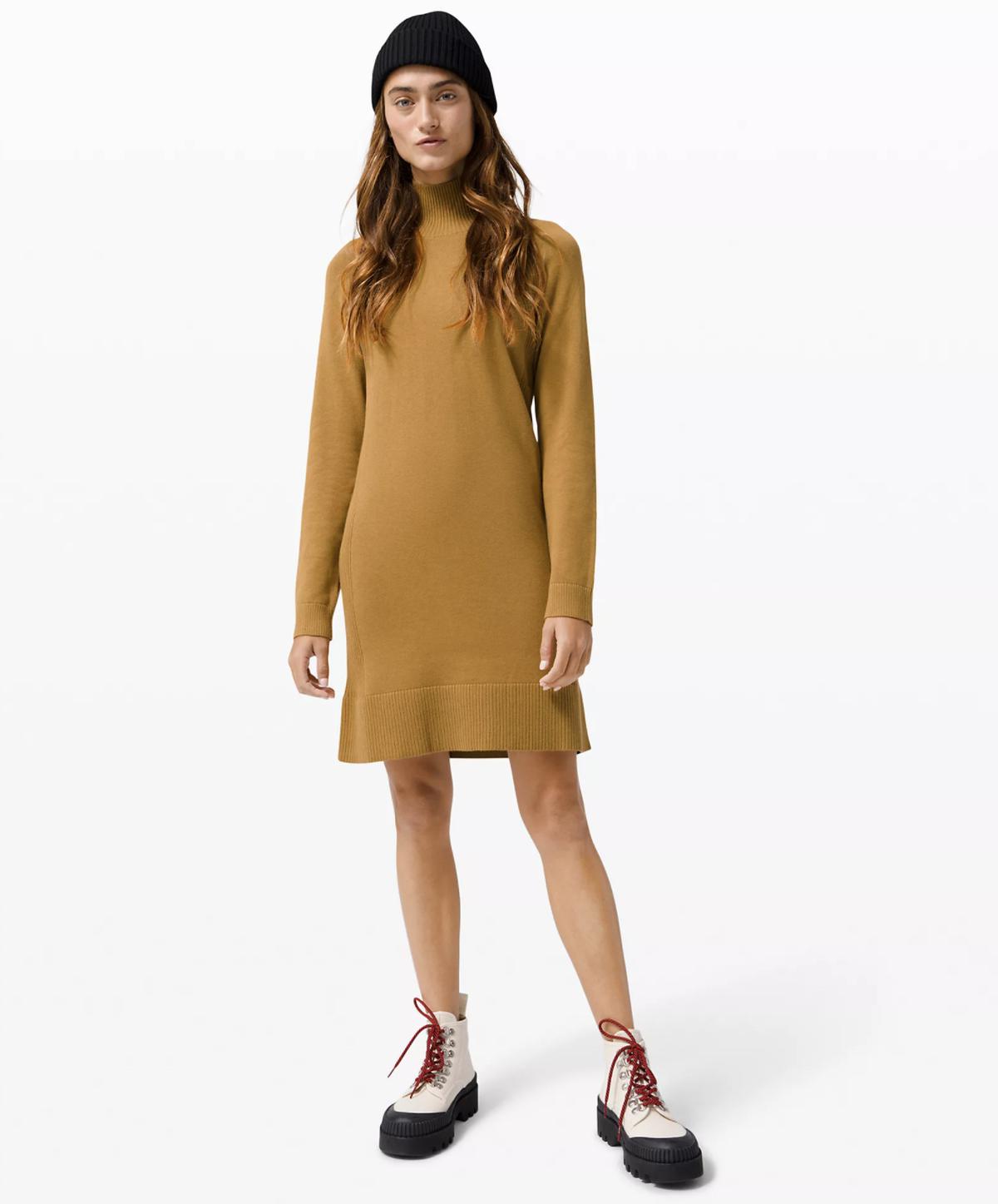 You've ever felt like it's very complicated to wear something comfortable just for "wear and go"? We find what you want at Lululemon - "Keep it Cozy Dress ". "Cute and simple! The perfect throw on and go dress," like this beautiful lady said, "Not too tight and not too sloppy. Perfect for cold weather." It will be a clever option.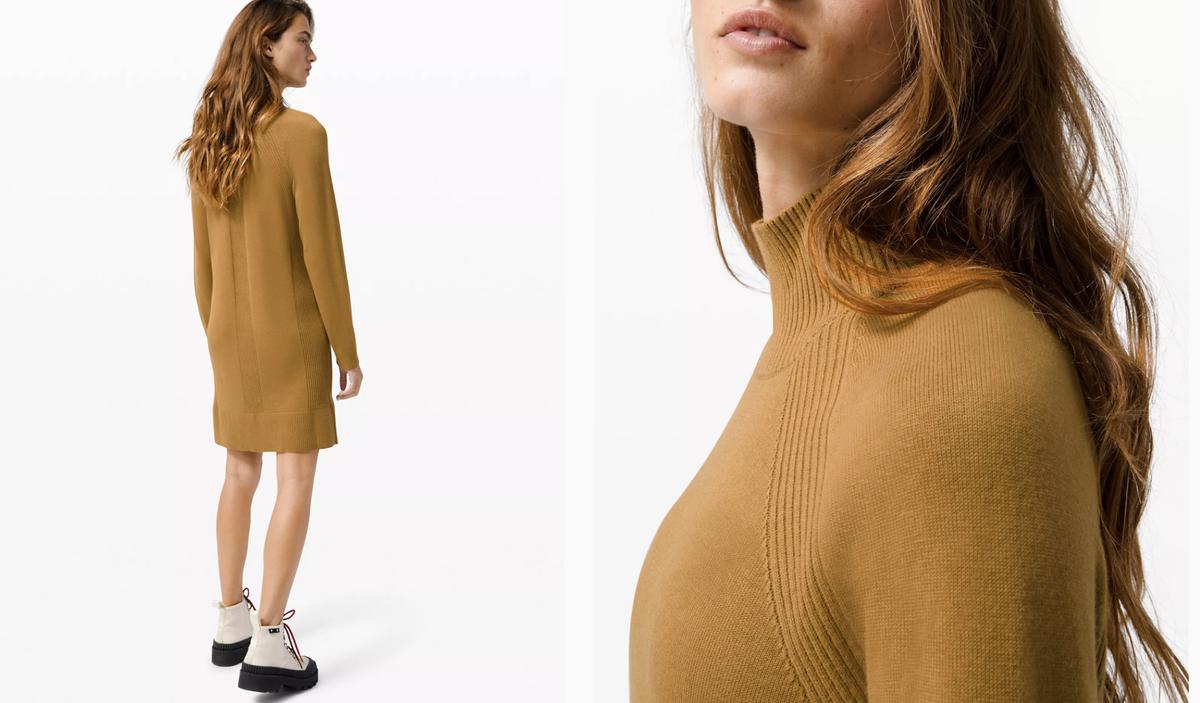 Here comes the dress with its great relaxed silhouette for cold days for it is warm and not too thick. Your body will feel the freedom of movement with the above-knee length for added mobility. High-neck line will keep you warm and this bronze knit can also stress the warm tone for cold days. The simplest way to start your week - the cozy dress.
Brief Summary
Good wearing will be more helpful when you work out! Hope you find what best suits you and make yourself to look even better and more beautifully healthy! Get in shape with comfort and style! Here you can see Emma's Lululemon collection , where she talks about the pros and cons of the clothing, which you'll probably find very useful.