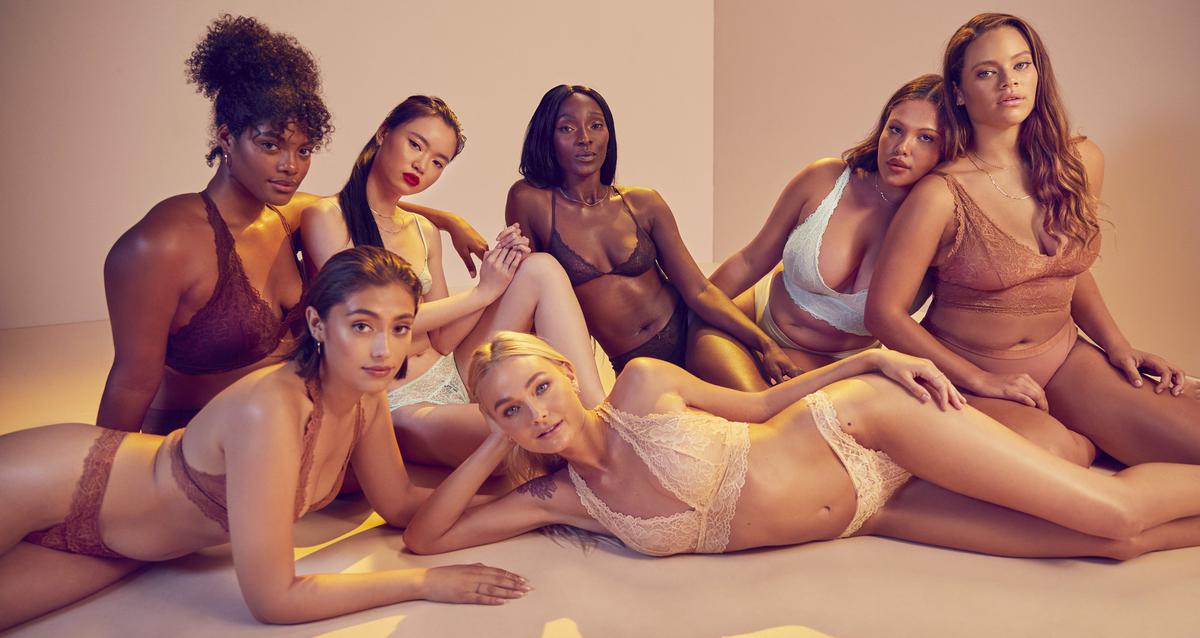 When you are choosing a bra, you are bombarded with an influx of information all at once. Demi, full cup, lined, and more all claiming to be the best bra in the universe. At the end of the day, the best bra will be a very personal thing considering everyone's body is different and each person prefers a different look. Let's dive into some of the top brands and what they have to offer.
1. Victoria's Secret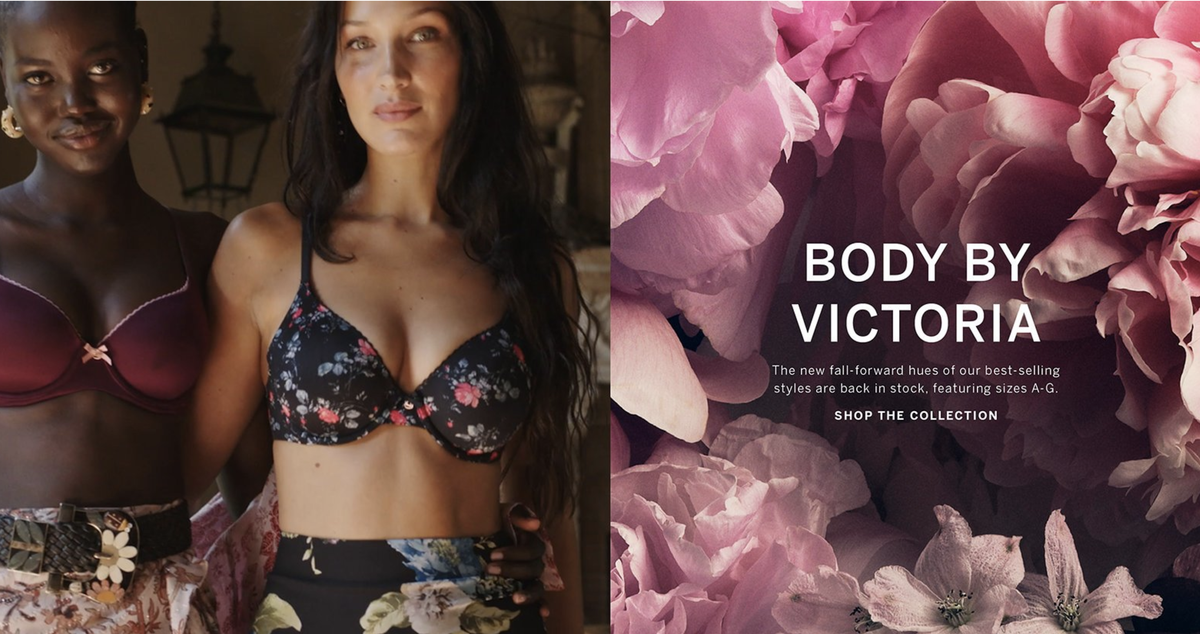 Let's get started from Victoria's Secret , the most widely known bra brand. It has been around since 1977 and has remained since then as one of the top stores in the world for lingerie and accessories. The almost cult-like following the brand harbors is well earned, as they are some of the highest quality products that can be bought at the mid-range level. You can find any bra style, pattern, and fit in this store and can actually be sized while you shop, too, adding a bit more assurance to the experience and ensuring you get a properly fitting bra every time you shop!
2. Calvin Klein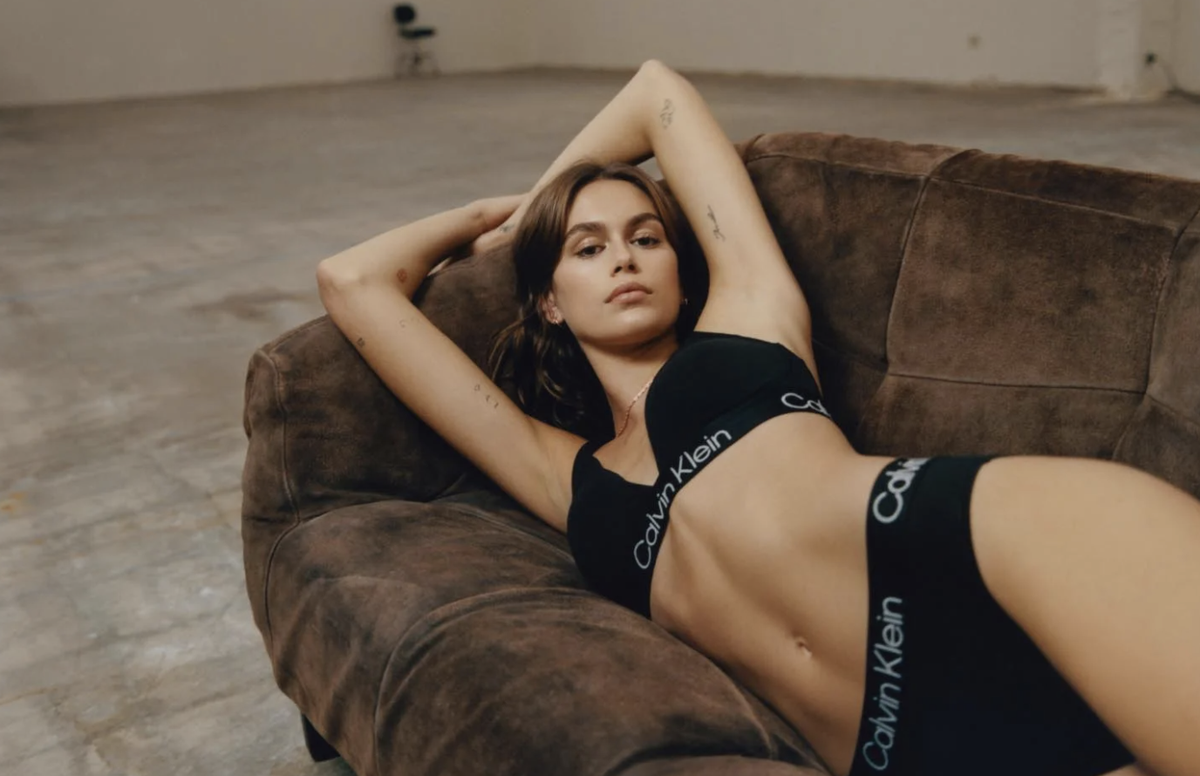 Popular right now for their matching sports bra and underwear/legging sets like this super popular grey two-piece set, Calvin Klein is no newcomer to the lingerie market. Producing quality products since way back in 1968, the brand provides a wide variety of luxurious pieces that can suit any function or occasion, from working out to dinner dates. Now, Black Pink Jennie in your area!
3. True & Co.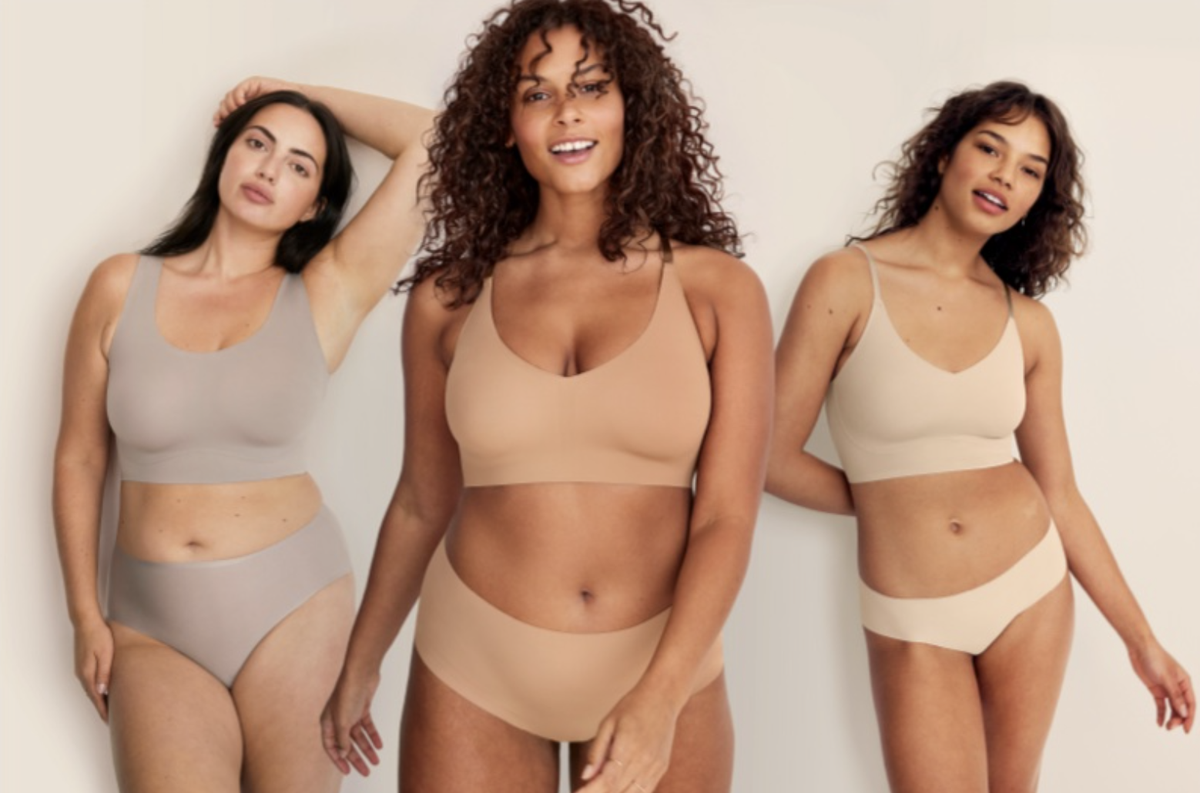 Striving to provide bras in a variety of styles ranging from functional to sexy, True & Co. made waves in the media due to their initiative pushing proper sizing for those with larger breasts. The brand challenges the marketing norm of creating only neutral, uninteresting designs for plus-size lingerie and produces the same stunning options for all sizes across the board. Plus, they make bras designed with cooling vents and other unique functional assets to enhance the comfort of the wearer.
4. Wacoal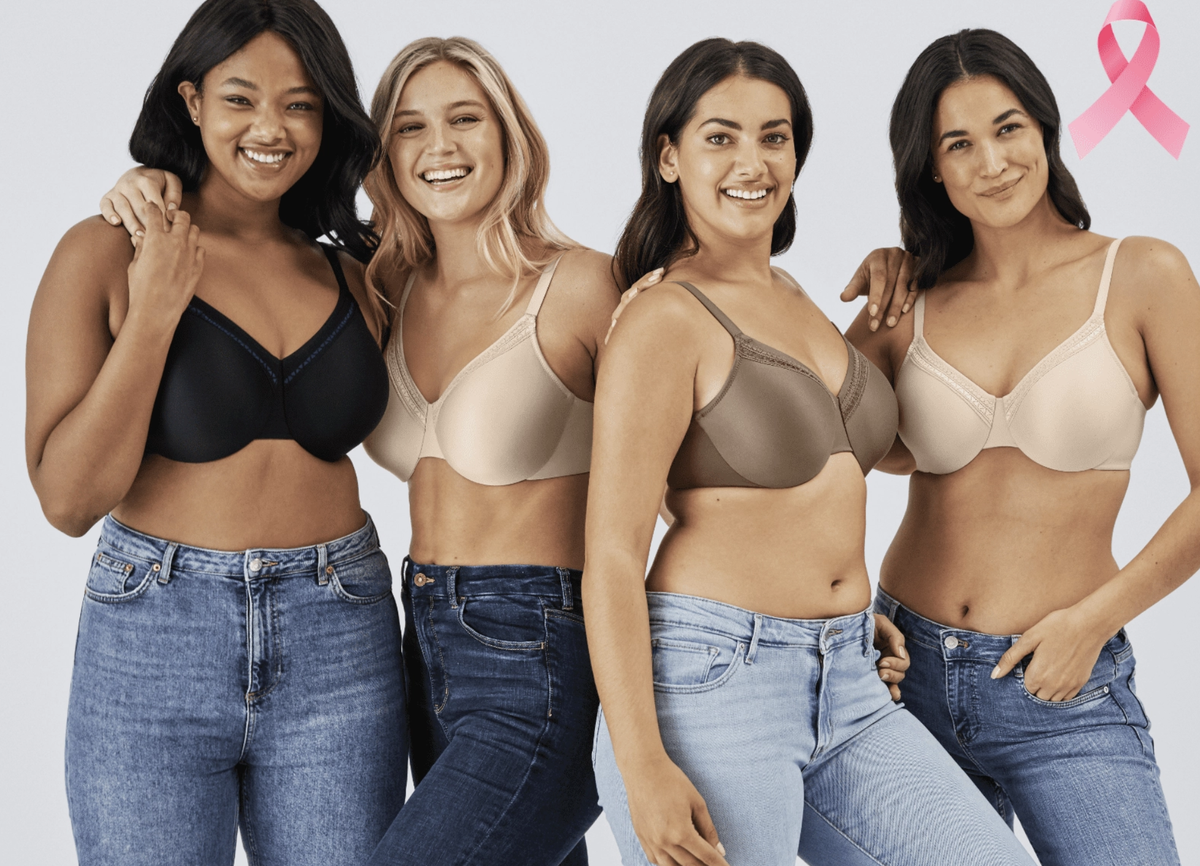 As a brand that works to create an absolutely massive catalog of bras in every single style imaginable, Wacoal is a fantastic brand that works to generate attractive options for all body types, including those nursing or that are plus size. Their website also features a unique bra finder application to assist you to choose a style that will suit your body, which is a pretty amazing asset to have on hand, especially if you are new to wearing bras or are looking to try something different.
5. Nike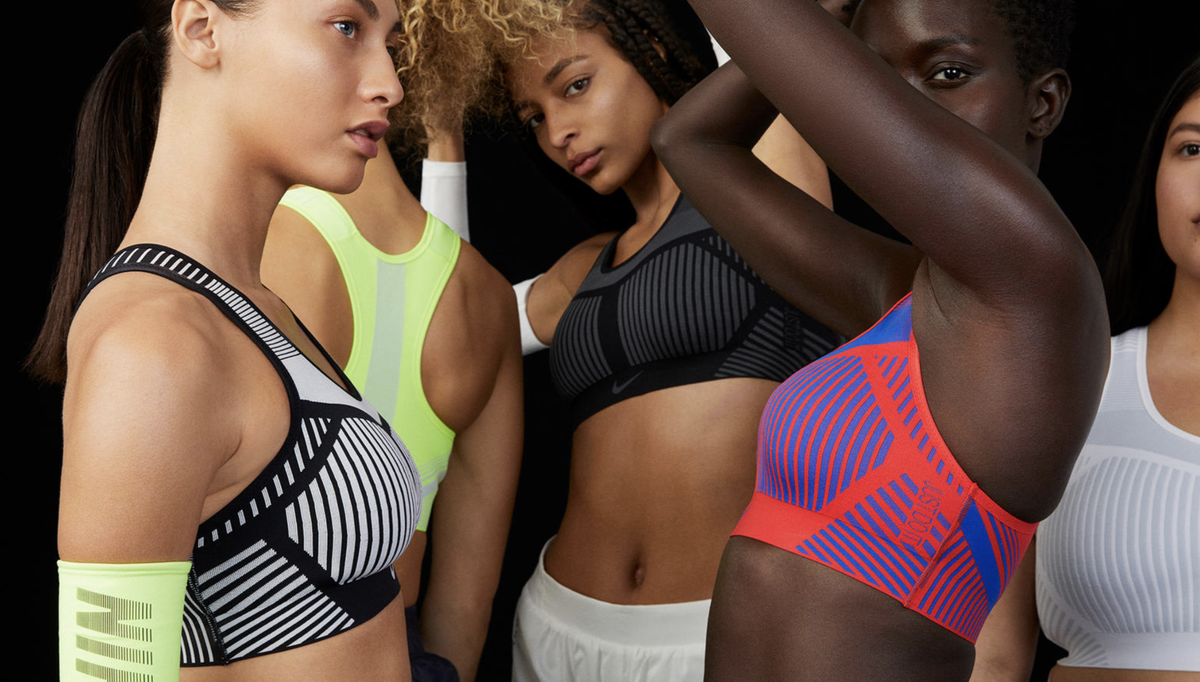 Primarily servicing those who are athletes or enjoy working out, Nike produces some amazing sports bras that are favorites of hobbyists and professional athletes alike. With tons of style and color options and sizing across the breast size spectrum, Nike is fantastic for comfortable, long-lasting pieces that skip the boring schemes that many workout brands stick to and provides options to fit with every aesthetic, including pieces like this amazing strappy high support option or the Air Indy light support, cute piece from the Nike Air line.
6. Freya Lingerie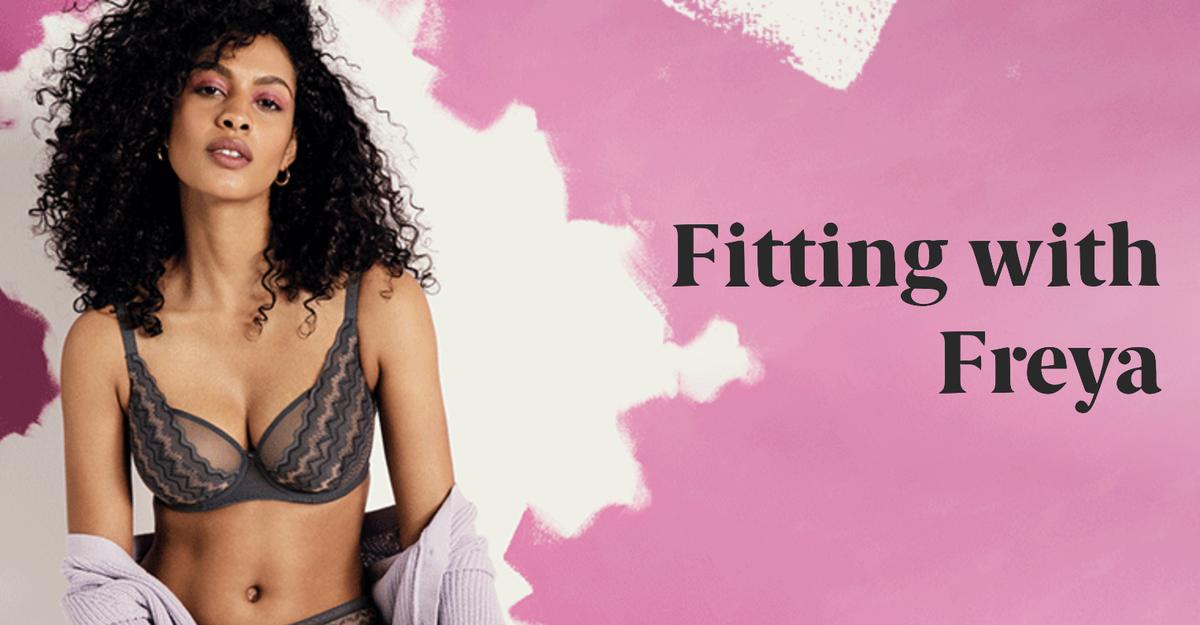 Freya is a bit of a lesser-known brand that definitely deserves more recognition. Striving to produce lingerie for sizes from AA to L, this bra brand is making massive moves to provide sexy, comfortable bras to all sizes. When looking at the Freya website, you may be misled to believe they can only be purchased within specific stores, but fortunately, there are many styles listed on Amazon to make them more accessible to the general public.
7. Spanx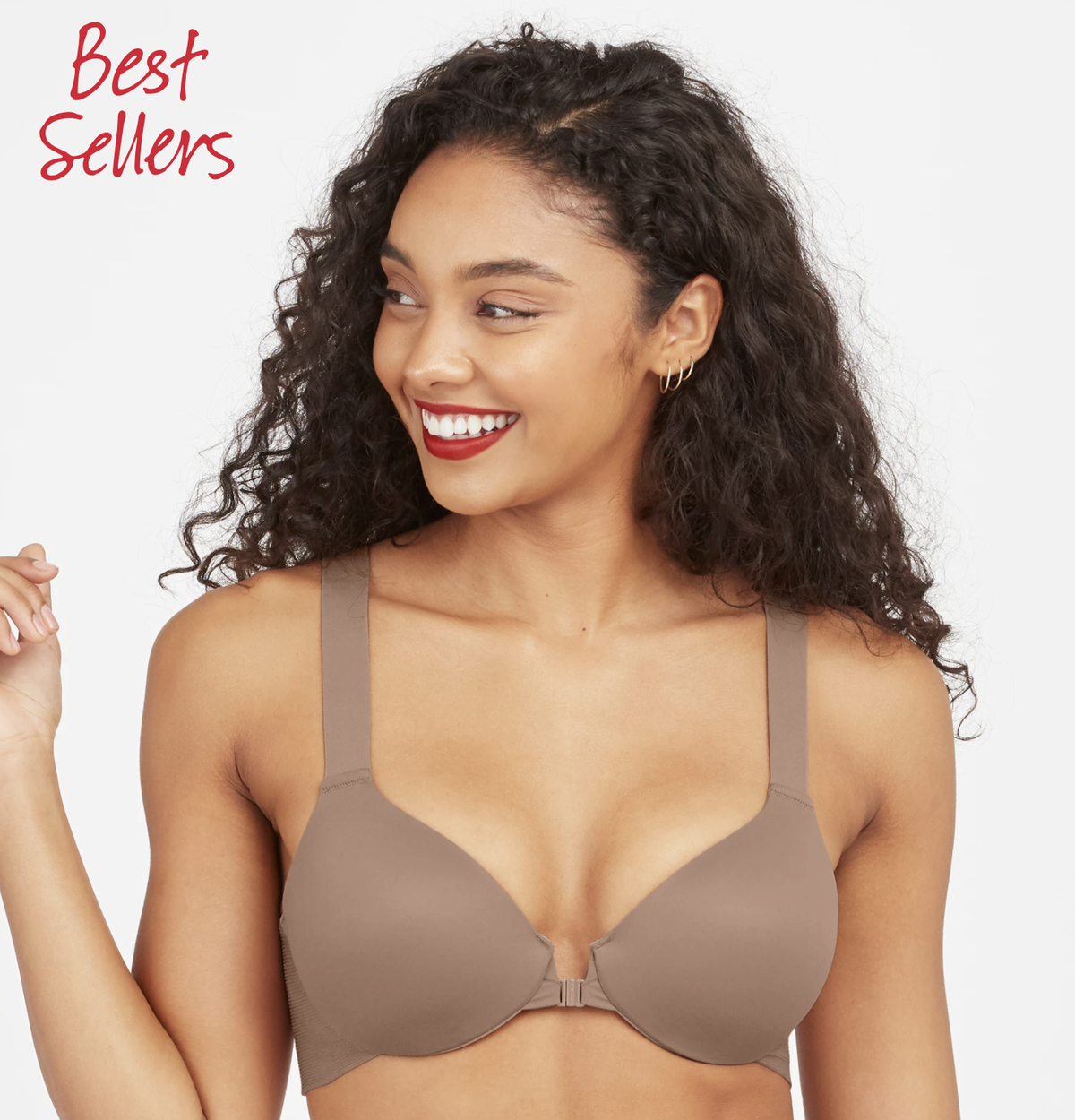 Spanx has been a long-standing brand that has provided shapewear for decades. Their name is literally synonymous with tummy control products and they have been used for literal generations. The brand has produced the bestselling Bra-llelujah! line, which features a new back style made of full hosiery, providing support without compromising comfort and, in fact, providing even more comfort since the hosiery is breathable and flexible. Their super cute Illuminate-Her line features patterns that are one of a kind, including this fun zebra one.
8. Third Love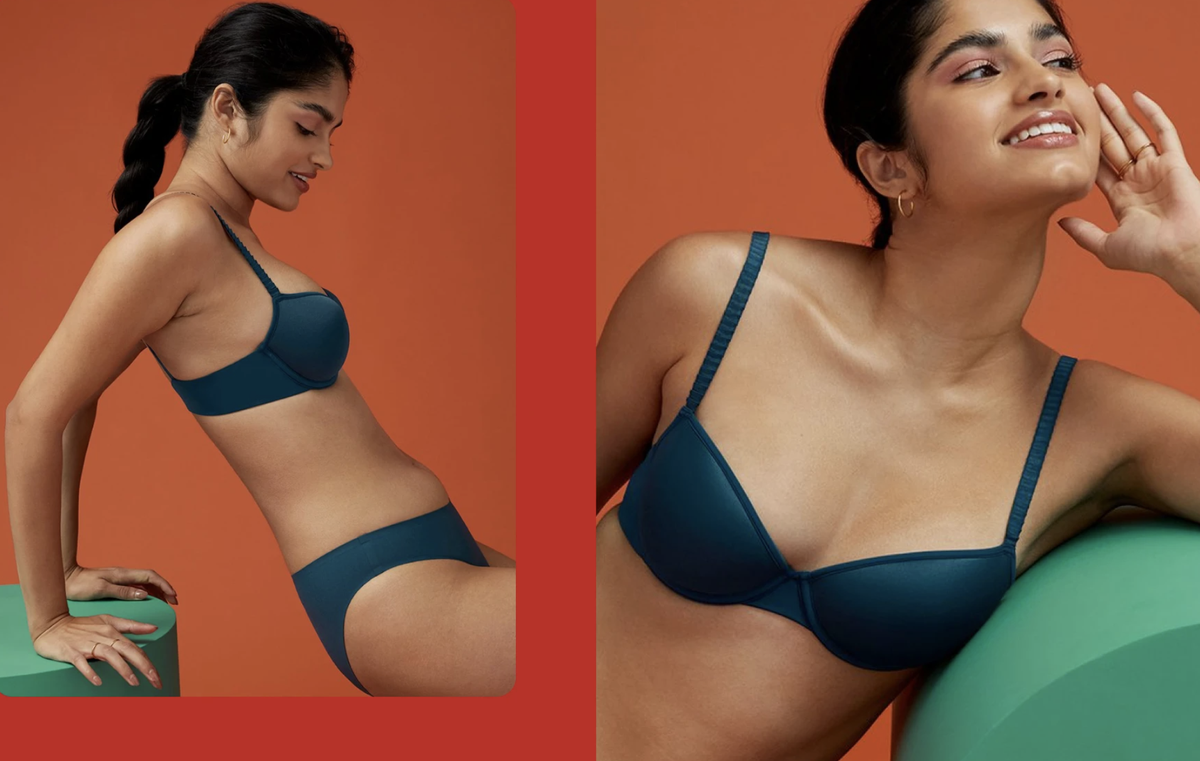 Proudly advertising that they provide products for sizes A-I, Third Love is building an online empire of lingerie sales and accessories. The brand has grown rapidly and reviewers widely report positive experiences and claim that the bras are comfortable and durable like this lace bra. Despite being much newer of a company than some of the others on this list, Third Love is definitely a contender for the best bra brand available today.
9. Savage x Fenty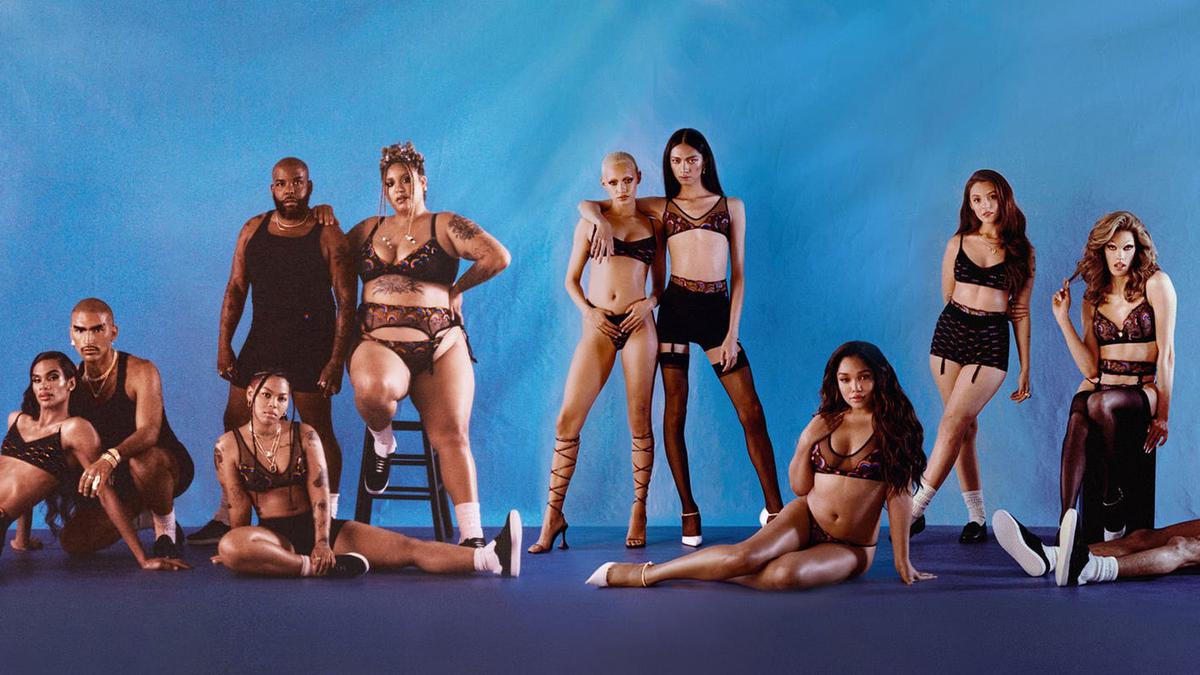 Curated by none other than musical powerhouse and all-around stunner Rihanna, Savage x Fenty is a collaboration that has generated so many stunning designs in both neutral, functional styles and sexy, fun pieces. With a massive catalog and relatively large sizing spectrum, Savage x Fenty is a fantastic option for those looking for something new and exciting.
10. Fortnight Label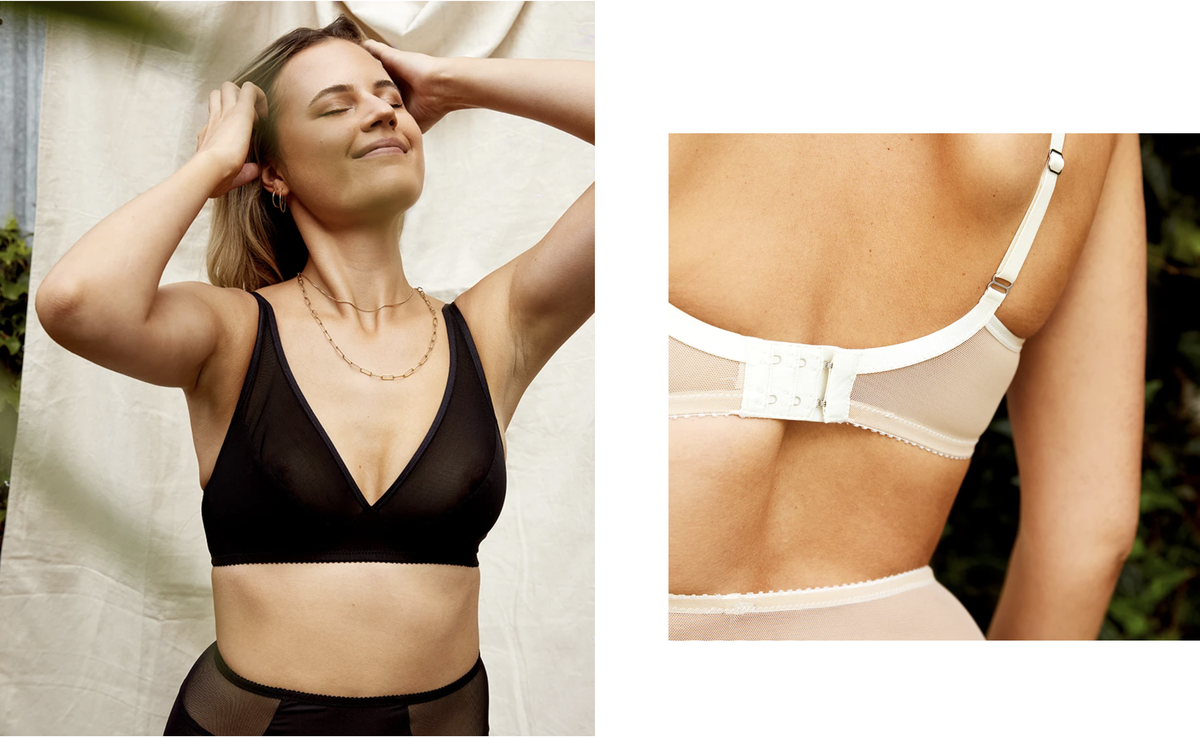 Focusing more on sexy, fun designs, Fortnight Label is a brand for the adventurous. They provide unique velvet designs in a wide variety of fun, funky colors, along with some classic pieces to build a full wardrobe of undergarments without opting for solely boring, basic pieces.
11. Elomi Lingerie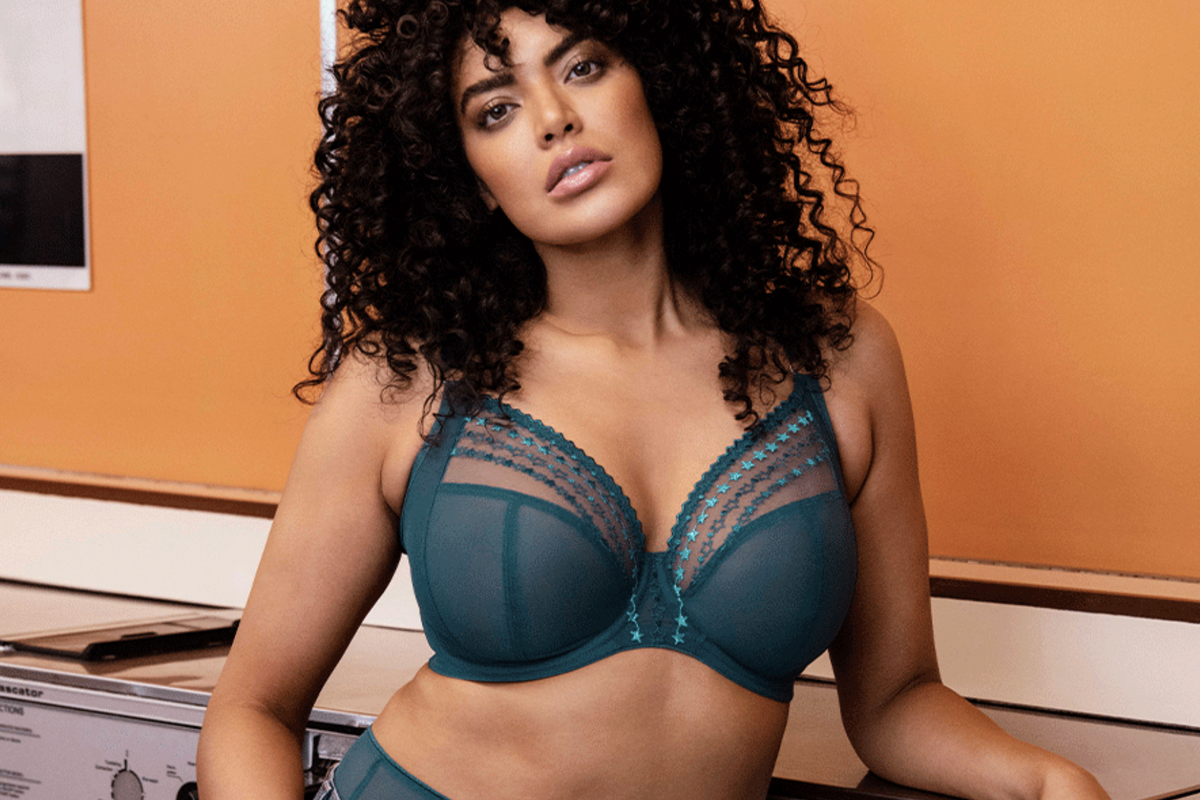 Running with fun twists on a lot of vintage styles, Elomi Lingerie is a great place to find very unique pieces for a wide variety of occasions in both plus and average sizes, as well as some petite options. Their tattoo line is especially popular due to its nude backing and lace pops of accent color. They also provide fantastic nude options for people of color, which is a market area that typically goes underrepresented in many mass-market stores.
12. Hanes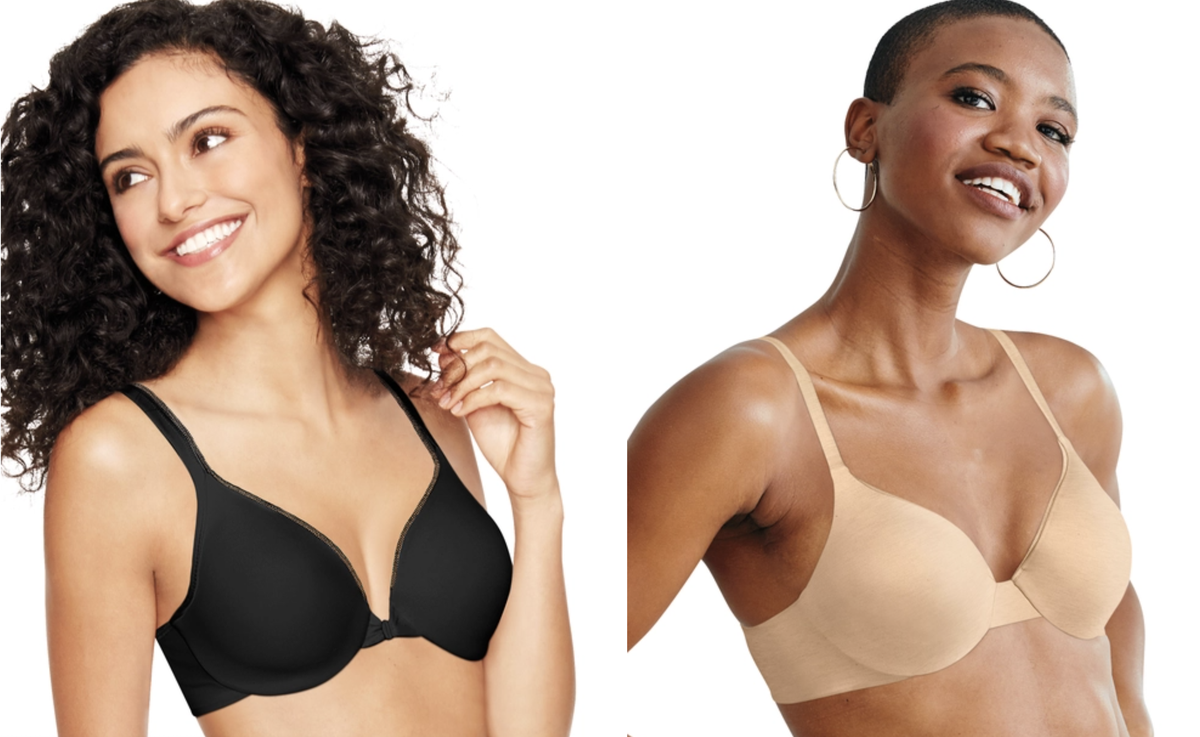 One of the most notable brands in the world, Hanes provides a mix of men's and women's underwear items. Their bras are insanely affordable with a wide variety of styles and can be purchased almost anywhere in the world, making it one of the most widely spread bra brands available today. Hanes Wirefree is an essential one of your wardrobe.
Final Thoughts
You can find an amazing bra at any price range. With calls for better fitting and more widely available products being heard by brands, more and more unique designs and suitable sizes are being created. Getting sized and trying different styles is key in finding what best suits your preferences and body type, so experiment and find your own unique lingerie niche!