A tie-up-the-knot ensemble radiates a cheerful summer vibe and complements a woman's curves. Hollywood celebrities such as Gigi Hadid, Jenna Dewan, and Emily Ratajkowski are often spotted wearing knotted tank tops, T-shirts, and whatnot. You really can't blame these celebs for going nuts over knotted outfits. Since this trend is here to stay, you better start learning how to knot a shirt!
How to Tie up the Knot
1. Bun knot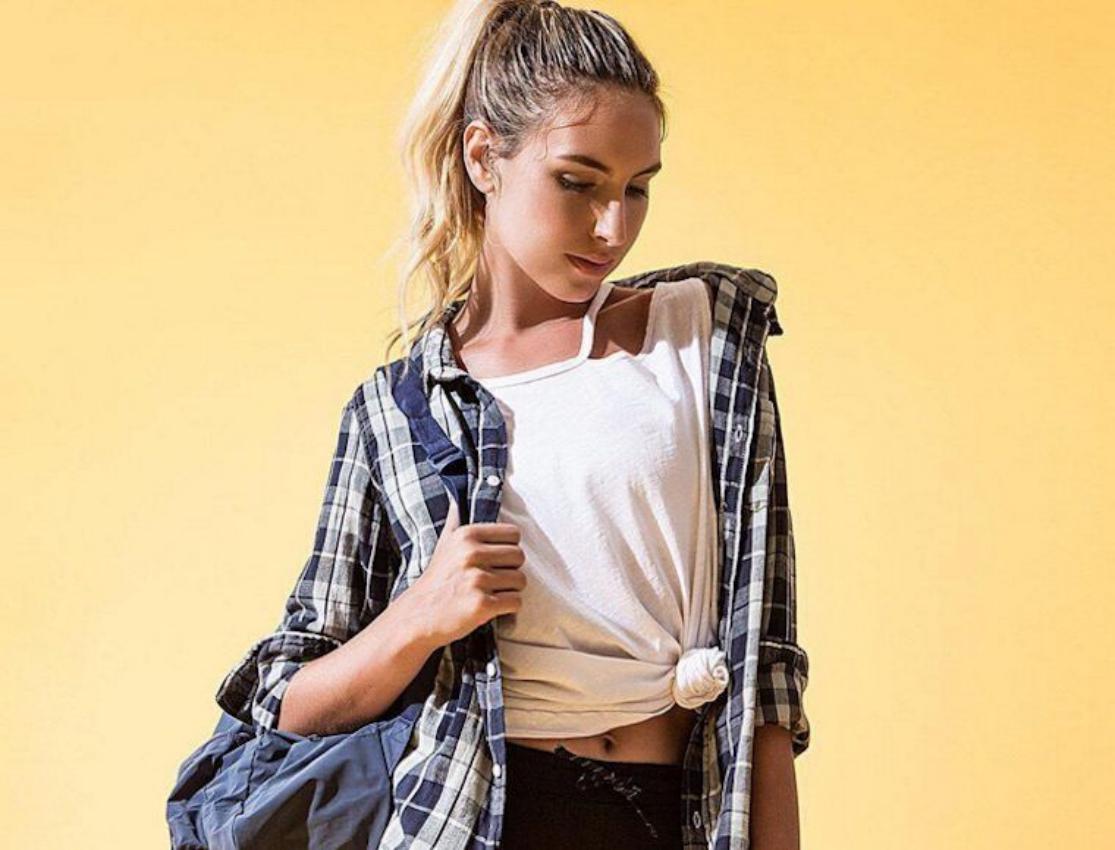 Something as simple as a bun knot can revamp a plain white tee into a figure-flattering crop top! Even your dad's shirt can look dapper. So, what are you waiting for?
Put on your boring t-shirt.
Make an "O" shape with your thumb and index finger.
Slip the fabric through the "O" until you get a snug fit around your waist.
Squeeze your thumb against the fabric.
Then, form a loop by wrapping the tail around your middle and index finger.
Lastly, pull the tail through the loop and yank it down to tighten the knot.
For a more sophisticated look, show less of your midriff. Likewise, make sure to tuck the tail into the knot to conceal it. You can also try having the knot on the back or to the side for a playful twist.
2. Flower knot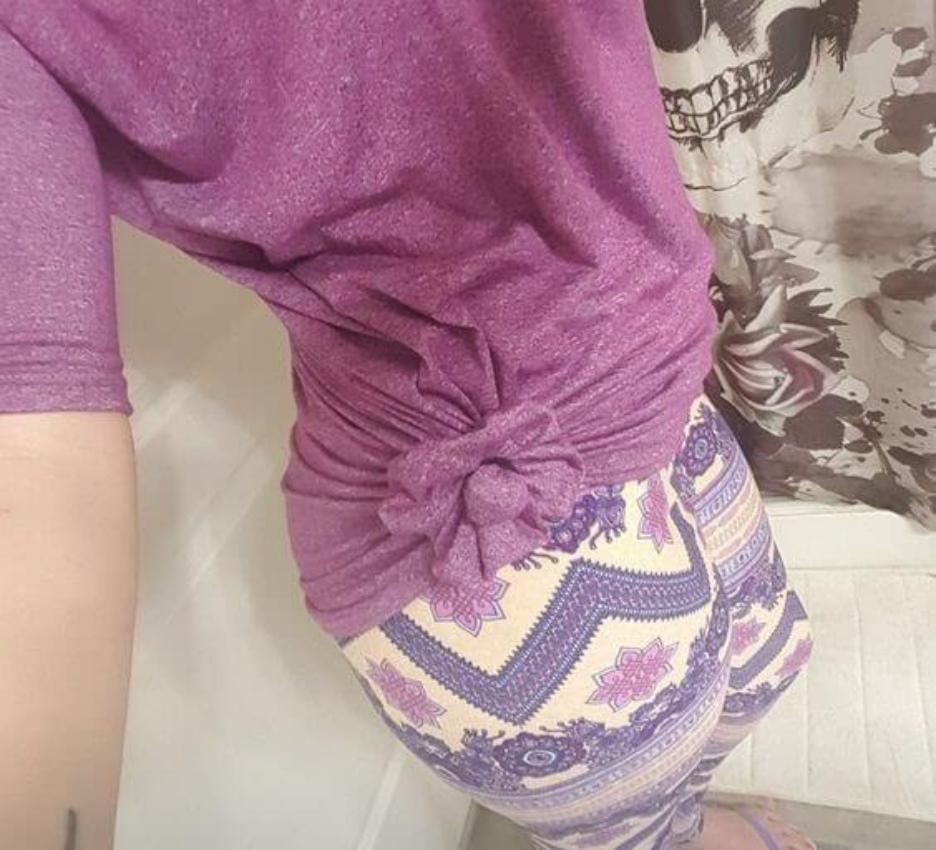 Want to know how to knot a shirt and add a girly touch to it? The flower knot is actually very simple! All you need are two elastic hair ties.
To start, pull up some fabric on each side of your shirt and work your way towards one side.
Make a tail and wrap it tightly with a hair elastic. Take note that you need a bigger tail if you want to make a bigger flower.
Next, flatten out the tail and locate the center.
Take another hair elastic and make another circle centered over the tie. This will serve as the inner disk of a composite flower.
Lastly, fluff out the first tie to create petals.
The flower knot is perfect for t-shirt dresses, long loose tanks, and sack dresses as it adds just the right amount of curve.
3. Bunny ears knot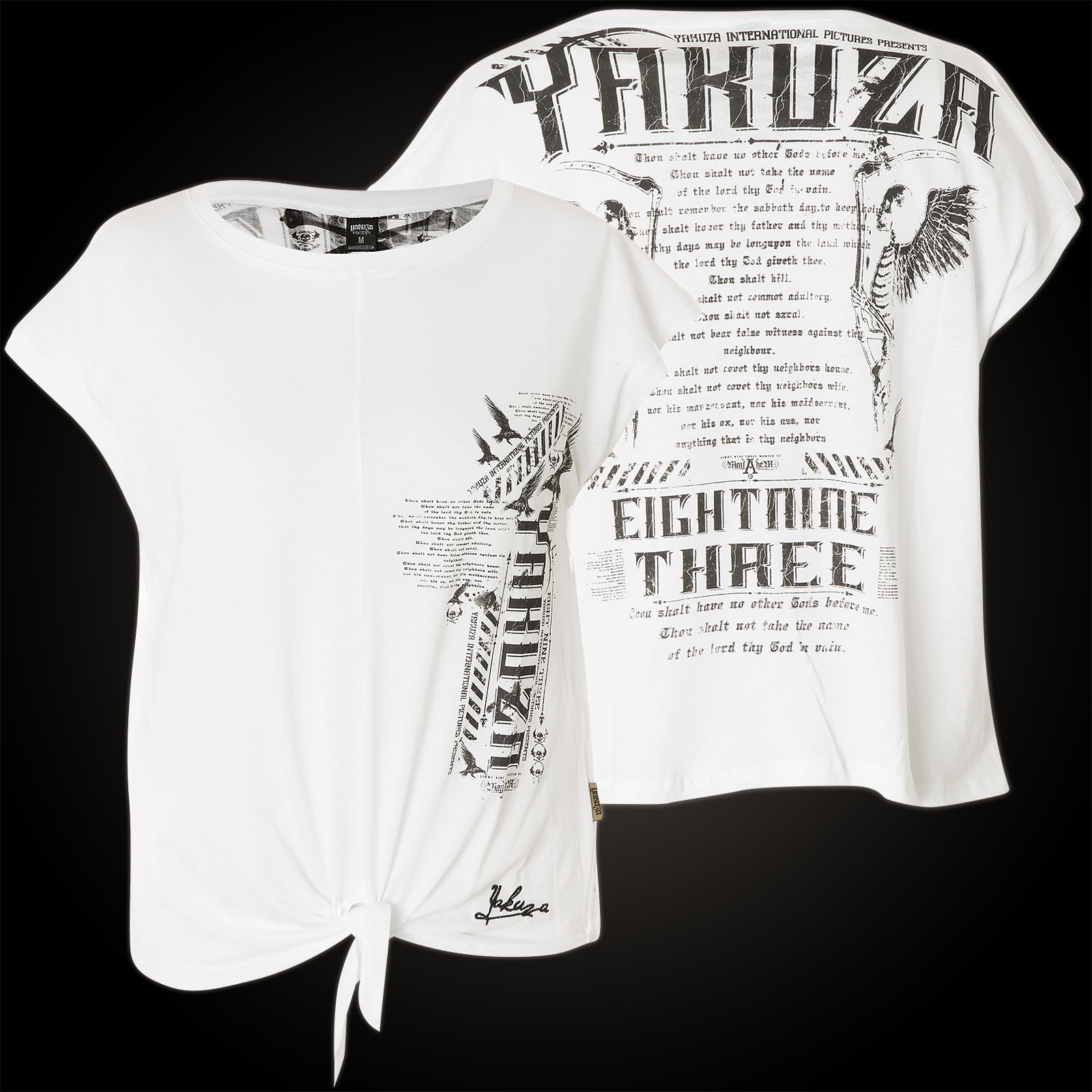 A white button-down shirt is a fashion essential. Paired with a voluminous skirt or a pair of denim jeans, you get a refreshingly timeless outfit. But instead of tucking it in, do a bunny knot and make your ensemble look even chicer!
Simply unbutton the bottom of your shirt.
Once you get the length you want, tie the two separate sections together.
Then, tug both ears to tighten the knot.
Doing the bunny ears knot is also a great way to accentuate your waistline.
4. Bowknot
If you want to know how to tie a shirt like a fashionista, then grab an oversized long-sleeved shirt such as your boyfriend's flannel shirt.
Put it on, but leave the sleeves dangling.
Skip two or three of the top buttons while you button down the shirt.
Then slide it down and wear it around your torso like a tube top to form a sweetheart neckline.
Finally, gather the sleeves around your body and form a bow under your bosom!
It's as easy as tying your shoelaces.
You can also opt for a half bow instead. To make one, wrap one sleeve around the other to form a loop and tug one sleeve partway through the loop. Don't forget to tuck the collar inside your shirt once you're done.
Likewise, you can turn a long-sleeved button-down shirt into a skirt.
Simply position your long-sleeved shirt around your waist.
Button it down and turn it backward.
Grab the sleeves and tie a simple knot or a bow if you're able.
Knot, Not Tuck
It's really incredible how a simple knot can compliment your figure and add a chic touch to any plain-vanilla top. Now that you know how to knot a shirt, you can slay even the most boring piece of clothing in your closet!